The Loop
5 things to talk about on the course: NFL playoffs, Oscar nominations and "lucky" Tara Reid
From sports to TV to politics (OK, so mostly the first two), we offer five hot topics that are sure to liven up your round of golf:
1. NFL Championship Sunday: The Super Bowl gets more hype, but this Sunday is so much better. First, the NFC Championship Game pitting Seattle and Green Bay. Then, the AFC Championship Game between New England and Indianapolis. It's funny that the ultimate team sport still relies so much on one position, but that's what we have here in arguably the four best quarterbacks in the NFL facing off. What won't be funny to viewers looking for drama is if the two games go the same way these matchups turned out during the regular season -- blowout wins by the Seahawks and the Patriots.
2. Urban Meyer: This guy's a decent coach, no? Meyer joined Nick Saban as the only Division 1 college football coaches to win national titles at two different schools with Ohio State's drubbing of heavily favored Oregon on Monday night. And he did it with his third-string quarterback. Of course, it helps when that quarterback looks like the second coming of JaMarcus Russell (before he ate himself out of the NFL) and when your running back looks like LeSean McCoy 2.0. Oh, and speaking of Cardale Jones, somehow Meyer got him to return to school instead of entering the NFL draft despite the fact the Buckeyes will also return the two guys who beat him out for the starting job last year. Yeah, Urban Meyer is a wizard.
3. "Sharknado 3": A couple weeks ago, I expressed my surprise that there's a "Taken 3," but Thursday's announcement of a "Sharknado 3" being in the works takes the cake. At least, the original "Taken" was a decent movie. Is there a luckier "actress" in Holywood than Tara Reid?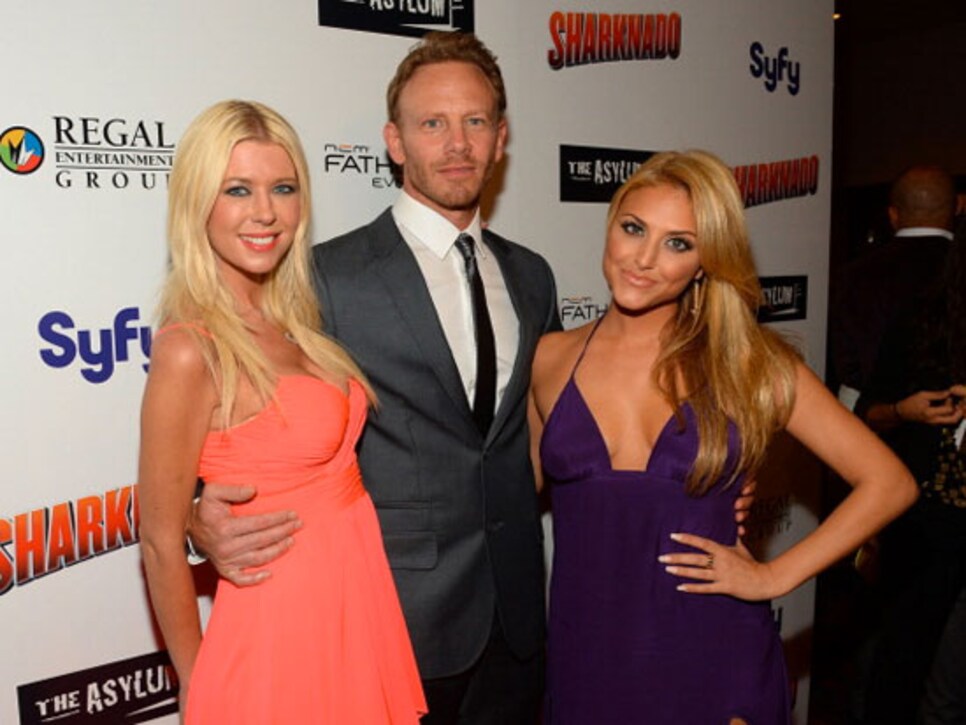 5. Golden Globes winners: I learned a lot from this awards show, mainly that I need to see "Boyhood" and that award shows are jokes. Kevin Spacey had never won a Golden Globe before? Jeffrey Tambour had never even been nominated?! What I already knew, however, was that Showtime's "The Affair" is a great show. In fact, I've been touting it since week one. Maybe I should forget about trying to make fantasy golf picks and start picking more future TV winners.