The Loop
5 things to talk about with your buddies on the course this weekend
From sports to TV to politics (OK, so mostly the first two), we offer five hot topics that are sure to liven up your round of golf:
1. "Brangelina": They got married! Last weekend! In France! And the best part? Almost no one seemed to know about it. OK, so it's a little weird that even Angelina Jolie's father, Jon Voight, was kept out of the loop, but at least they spared everyone all the breathless coverage and follow-up TV specials brought on by the recent nuptials of "Kimye." Thanks for keeping it chill, guys.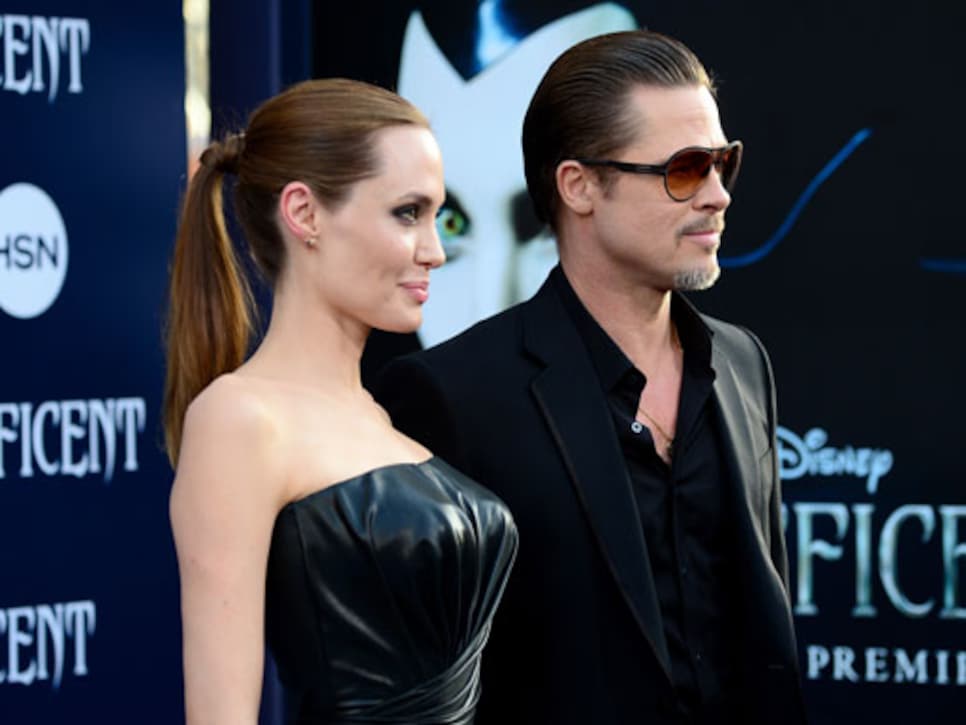 2. The Emmys: Here's a brief rundown of TV's big awards night: "Breaking Bad" won EVERYTHING. This was made a lot more tolerable since, coincidentally, I started binge watching the series just two days before (I was well into Season 2 by the time of the ceremony). Still, as good as Bryan Cranston is, it's crazy to think that Matthew McConaughey didn't win for best actor -- something I declared was a LOCK after just the second episode of "True Detective." Oh well, he'll have to settle for just an Academy Award and a Golden Globe this year.
3. David Chase: Speaking of TV, the creator of "The Sopranos" chimed in (again) on the much-talked-about abrupt ending to the series finale after a report that Chase had finally divulged the fate of mob boss Tony Soprano. (SPOILER ALERT: There was an abrupt ending to the final episode of "The Sopranos" in which the screen went black and people watching completely freaked out.) Anyway, Mr. Chase said Tony Soprano didn't die -- but he also didn't necessarily live. In other words, his life went on and the audience is supposed to draw its own conclusions. Hmm. So now the debate goes on as well. Seven years later. Well played, David. What do I think happened in that scene? I think Tony ordered more onion rings.
4. Sean Foley: Golf Digest's No. 2-ranked instructor only charges $250 per lesson. If you're struggling with your game, maybe now is the time to give him a call. He's got a lot more openings in his schedule.
5. College football: The season officially got underway on Thursday night so there's plenty to discuss and be excited about. My level of caring, however, completely correlates with how good my alma mater's team is. (Checks scores. Sees Wake Forest lost to Northern Illinois, 17-10. Let's out a big sigh.) So the NFL starts next week, right?