News
5 potential undercards for the proposed Tiger-Phil big-money match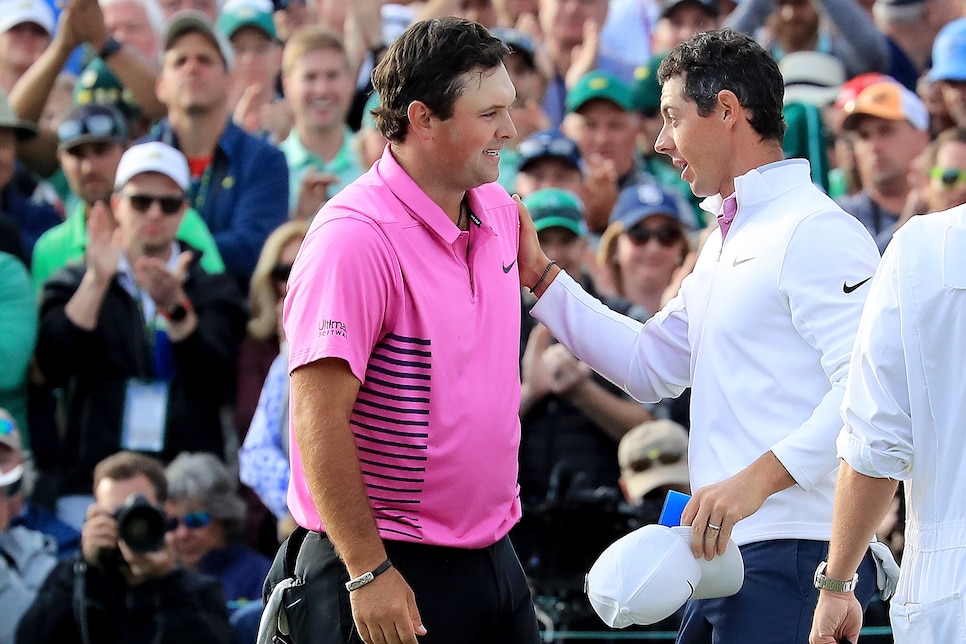 Like most golf fans, I'm pretty excited about the idea of a big-money Tiger Woods vs. Phil Mickelson match. Aside from giving fans a mano-a-mano match-up between the two longtime rivals that, weirdly, we never truly saw during their peaks, it could offer golf an interesting Pay-Per-View model that could provide a tidy boost to the game.
But I do have one caveat: If the organizers of this hypothetical showdown want it to be a success, now and in the future, they need to take lesson from boxing and include some tasty undercards. Aside from filling some much-needed airtime (I mean, seriously, how many shots of Tiger and Phil walking down the fairway could we handle?), if you're asking fans to hand over their hard-earned money to watch players they see throughout the year anyway, it needs to have lots of enticing factors. The headliners need to be a draw. The course needs to be a draw. And you need a small but strong slate of undercards that both protect against the possibility of a blowout in the headline match, while also providing some further entertainment.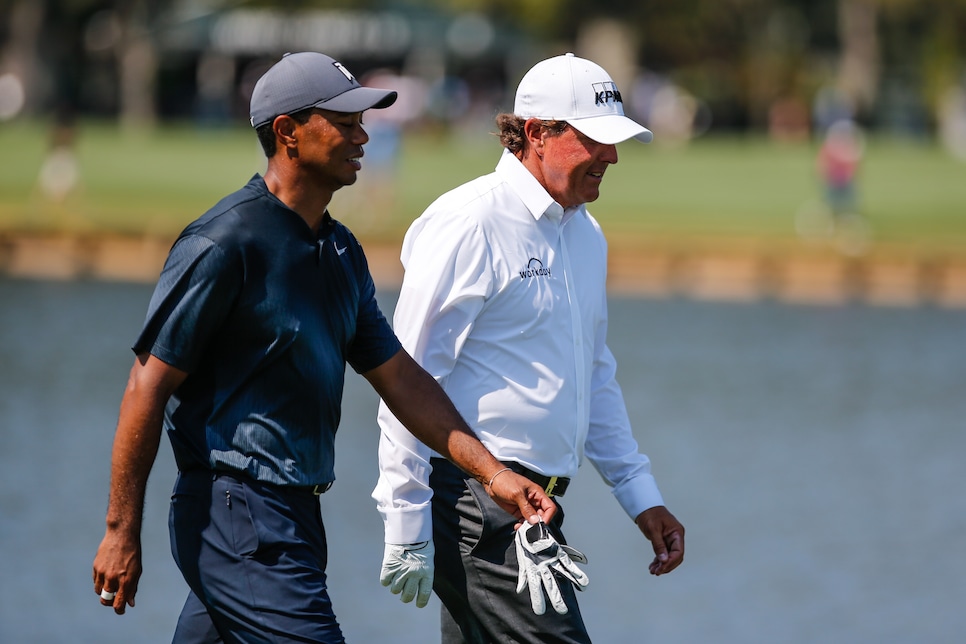 Who could play that role? Let's have some fun speculating on some potential undercards...
The obvious one here is a Patrick Reed vs. Rory McIlroy, but I'm not sure Rory would be willing to play the role of undercard to Tiger and Phil. Understandably: He's a headliner in his own right. Reed isn't quite at that level yet, though, and the armchair psychologist in me thinks he'd love the challenge. How about Reed vs. Ian Poulter?
A PGA Tour player vs. an LPGA Tour player. Same course, different tees. You could either customize match-ups or, better yet, you could match up players who share the same world ranking on their respective tours. Minjee Lee vs. Rickie Fowler? Brooke Henderson vs. Rory McIlroy? Francesco Molinari vs. Lexi Thompson? Tell me you wouldn't watch one of those.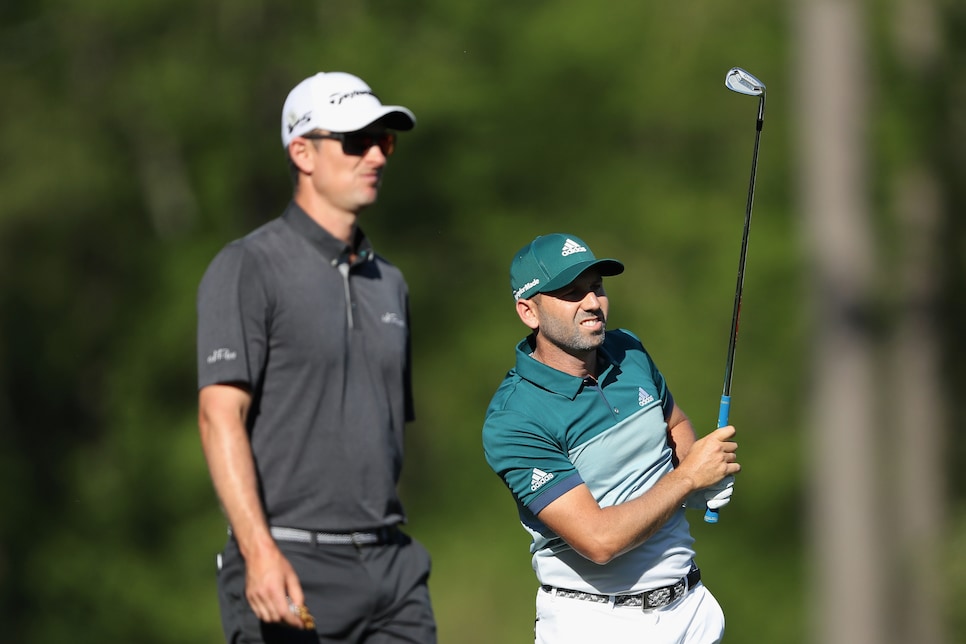 Justin Rose has been on the wrong end of some tough losses in recent years, none more painful than Sergio Garcia in a playoff at the 2017 Masters. Admittedly, it was hard not to be a little happy for Sergio on that occasion, but surely Rose would relish the chance of revenge in front of a national audience.
A great opportunity to shine a spotlight on some of the highly-ranked amateurs who may not be on people's radars yet. That would make a lot of sense, though I'm nursing a different idea: The Battle of the Working Stiffs, featuring Mid-Am Stewart Hagestad vs. Augusta's legendary marker Jeff Knox.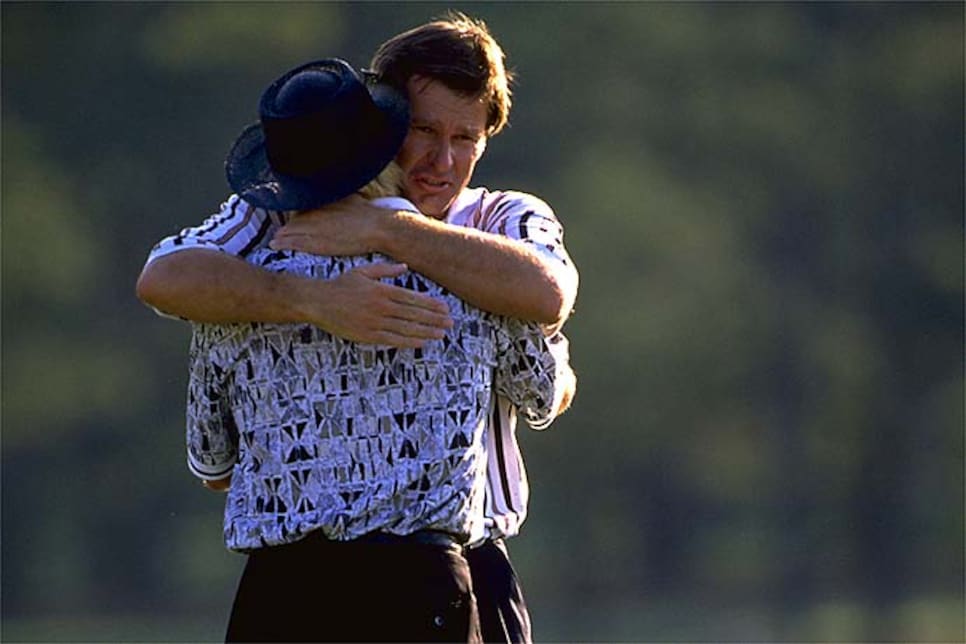 Legends games are increasingly popular in sports like soccer and basketball. Golf has always been ahead of the curve in that regard with the Champions Tour, so why not include a re-booted match-up between two of golf's legends? There's a ton of permutations you could do, but Greg Norman vs. Nick Faldo, or Jack Nicklaus vs. Gary Player were the two that came to mind.