The Loop
5 crazy muscle cars for your midlife crisis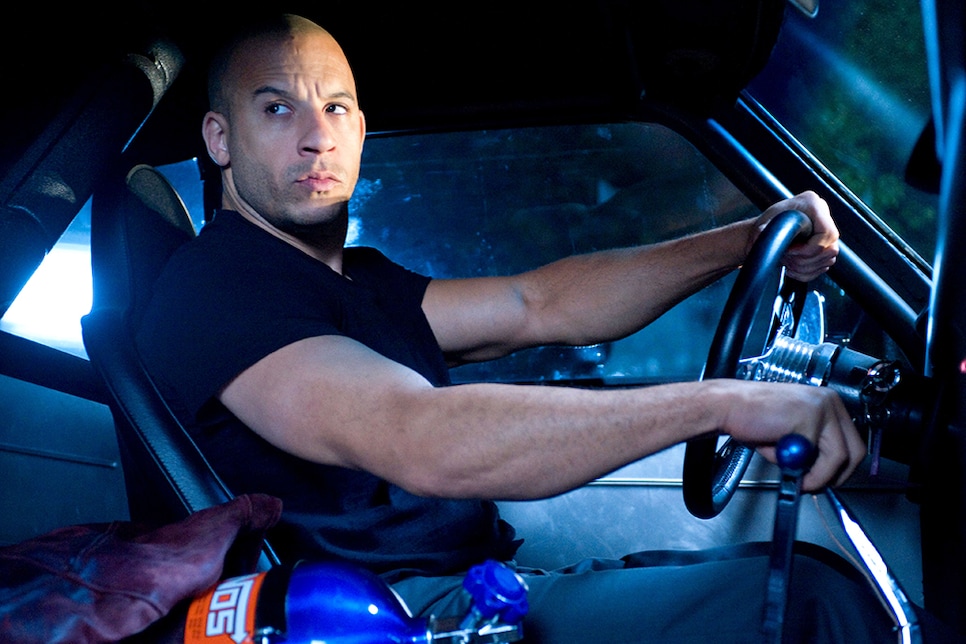 Mid-life crises and muscle cars have always gone hand-in-hand, a high-octane blend of testosterone, uncertainty, and overcompensation that has produced some of the most memorable vehicles in American history. But while the middle-age meltdown thrived  amidst the daily terrors of the modern world, the muscle car did not, rendered all but extinct by skyrocketing gas prices, tuner culture, and changing conceptions of masculinity. After decades of dormancy, however, the garage-shaking, skirt-raising muscle car is back and badder than ever, burning up 40-something angst like a set of brand new rubber. So join us as we flick the panic switch, turn the key, and fire up five truly preposterous rocketships vehicles that turn back the clock at every green light.
Ford Mustang Shelby GT 350R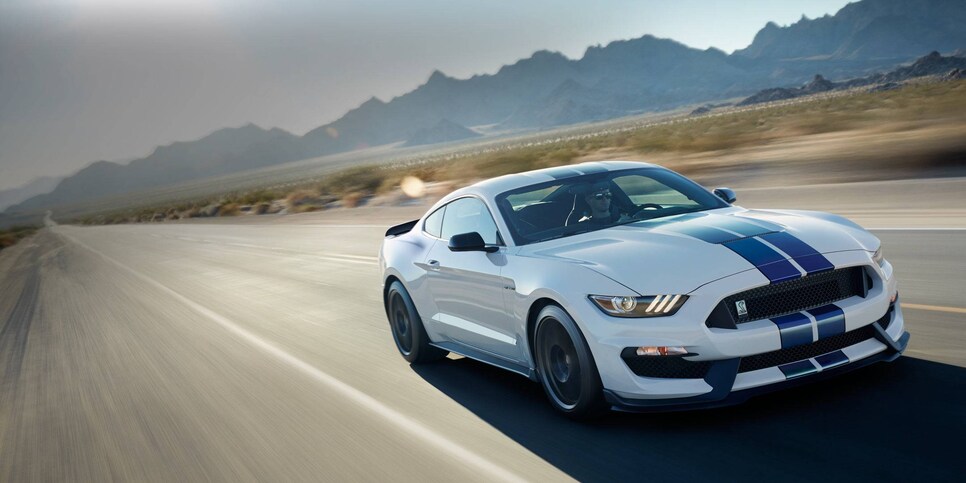 Crisis Level: My daughter blocked me on Instagram.
The Ford Mustang is America's most iconic muscle car and the 2017 GT350R its most insane iteration ever. Featuring no rear seat, no audio system, and no USB port, the GT350R is a terrestrial escape pod, leaving nothing between you and the road but a massive 5.2L V8, 53 years of pony car history, and a lifetime of regrets you're finally fast enough to outrun.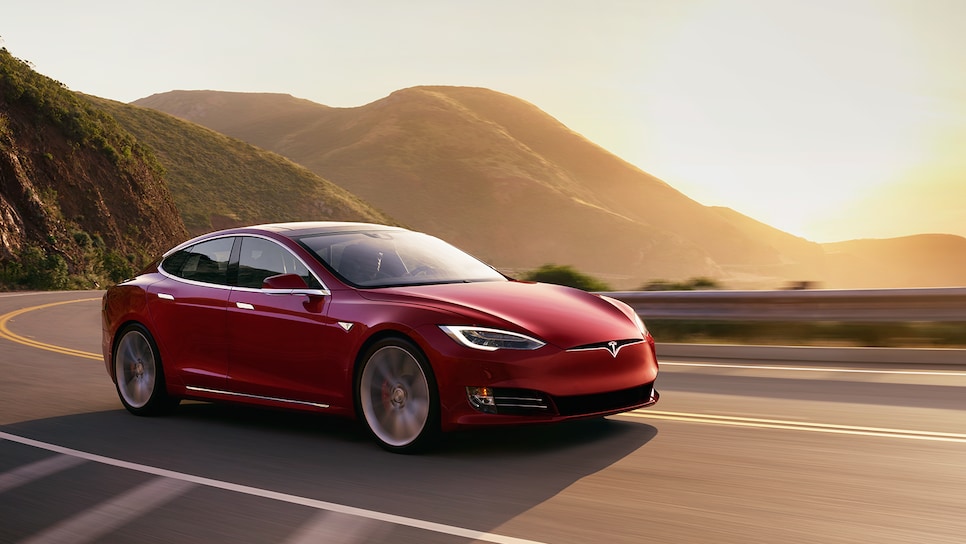 Horsepower: 382 to 691 hp
Crisis Level: I started dating my therapist.
Sure, muscle car purists are going to pop a forehead vein over us calling the entirely electric Tesla S a "muscle car," but any vehicle that has its own self-proclaimed "Ludicrous" mode and makes nearly 700 hp qualifies in our book. Oh, and while your world may only feel like it's ending, the Tesla has a Bio-Weapon air filtration system just in case it actually does.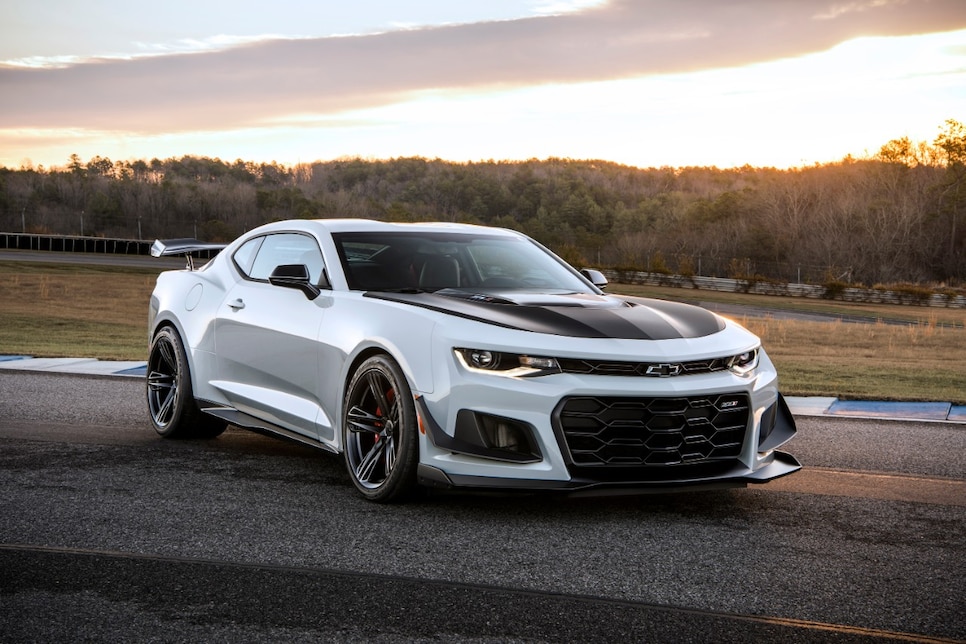 Crisis Level: I've had a salad for lunch every day for six months.
Because when it comes to muscle cars, more is always more and enough is never enough, Chevy took their asphalt-devouring Camaro ZL1, slapped on racing suspension, a generous swath of carbon fiber, and rolled it out to the start line. Make no mistake, this is a legit race car that just so happens to be street legal, but there's no denying how badass you'd look in it picking up milk and toilet paper for the fourth time this week.
Dodge Charger SRT Hellcat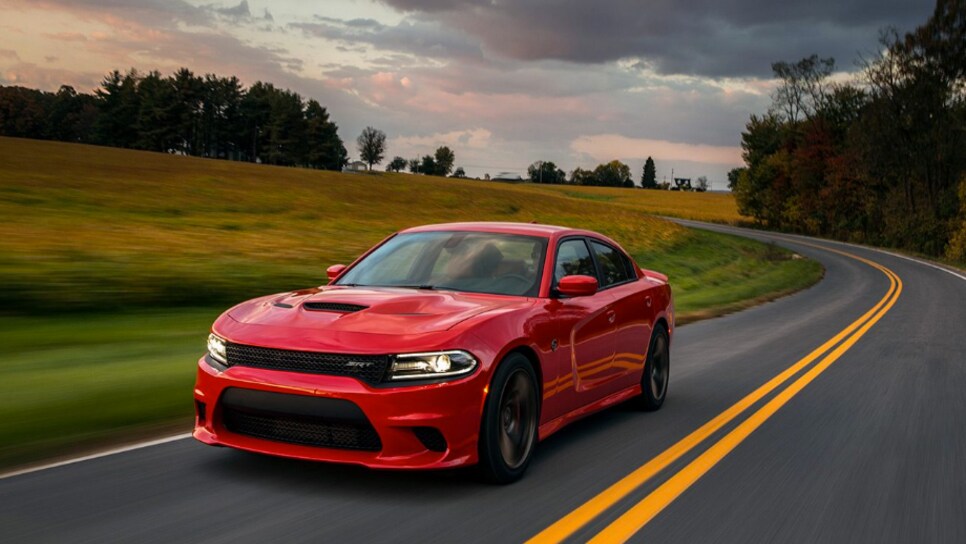 Crisis Level: The emails from Sallie Mae are getting more threatening.
Not only the does the Hellcat boast the best name on this list, it also features 707 horsepower, styling inspired by The Rock's biceps, and four doors, for those days when the kids are tagging along (read: Monday through Monday). Sure, the fact that it's a sedan might not make you feel like doing keg stands again, but just put your foot down and see what happens.
Dodge Challenger SRT Demon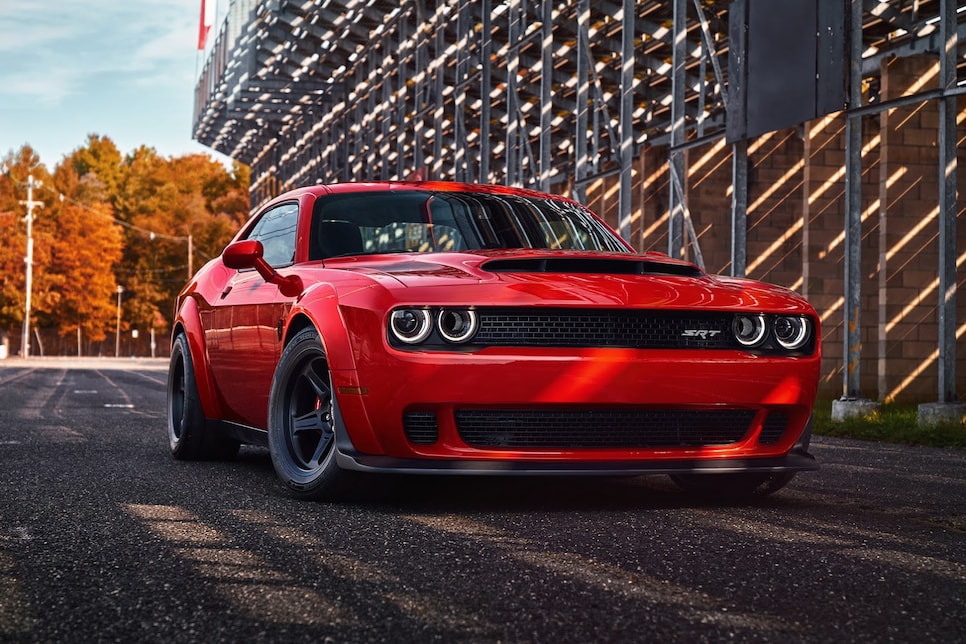 Crisis Level: My wife left me for some guy who looks like Mario Lopez.
Straight-up, flat-out the most ridiculous car to ever roll off a Detroit production line, Dodge's mind-numbing, soul-tingling Demon—in addition to boasting the highest horsepower, highest G-forces, and fastest 0-60 mph time of any production vehicle ever made—is also the first "stock" car to ever pull a wheelie. But forget the numbers for a second, and just consider this: The Demon is so insane that even the NHRA (the National Hot Rod Association of God Bless America) had to ban it from competition. Needless to say, if your bad year has turned into a bad decade, this might be the only thing on earth that can snap you out it.