The Loop
4 stats that explain why Martin Kaymer is running away with the U.S. Open
It's not a coincidence, or luck, or fate, that's prompting Martin Kaymer's phenomenal play at Pinehurst. Kaymer isn't the best golfer in the world (at least not yet), but he's putting on a clinic and running away with the U.S. Open. Here's why: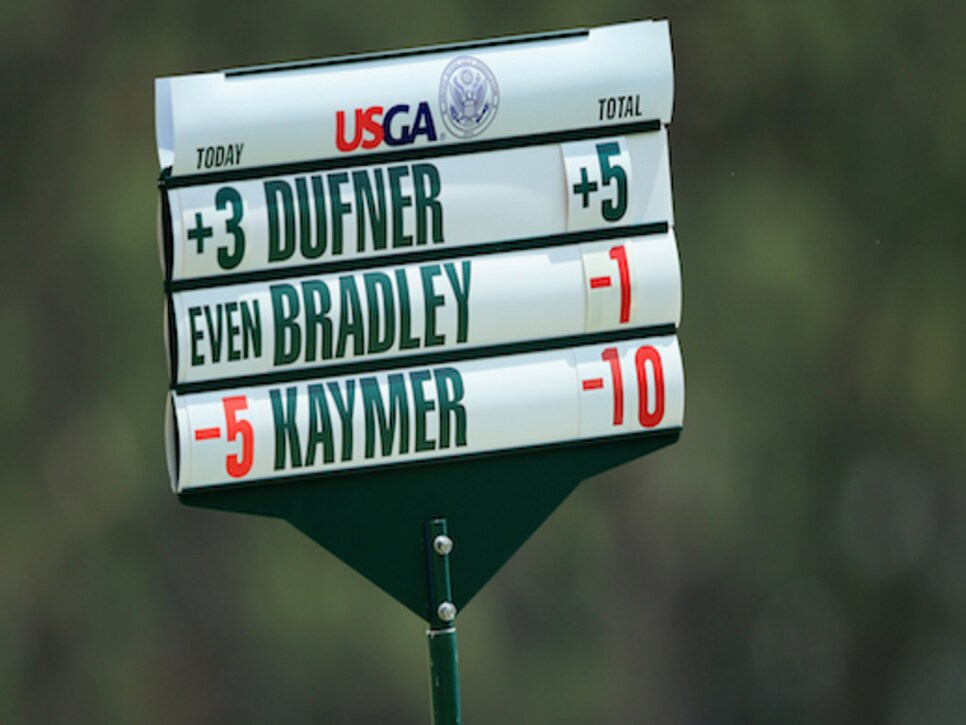 Only one player since 2000 has won the U.S. Open driving the ball shorter than the tour average for the season. Kaymer is longer than most -- he was 47th on tour in driving distance heading into the U.S. Open -- which, combined with his 89 percent driving accuracy percentage, puts him in a position to make lots of birdies.
He's missing in the right spots
Kaymer may be T-5 in greens in regulation, but that's including just 11 greens on Thursday. He managed only one bogey despite that because he missed in exactly the spots he wanted to -- he didn't have to hit a bunker shot all day. On Friday, the three times he missed the green were all in spots he wanted to, and he got up and down each time.
He's making his short putts
Curtis Strange said that the U.S. Open winner would probably face "50" par putts between three and 10 feet all week. That might be a slight exaggeration, but Kaymer is nevertheless making the tough putts when he's expected to. And that's a slight change from what he normally does; while he's 19th on tour for putts made inside five feet, he's 179th and 159th on tour from 5-10 feet and 10-15 feet, respectively.