News
Matthew Wolff's title defense off to good start and four other takeaways from Day 1 of the 3M Open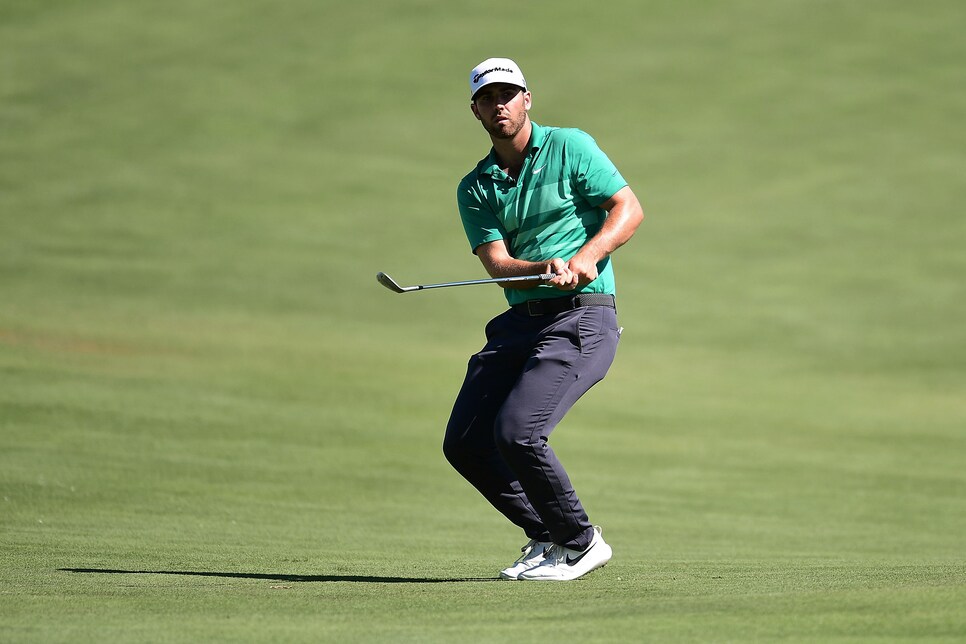 After two straight weeks at a major-like venue that brought out two major-like fields and produced two major-like finishes, the 3M Open had a tougher act to follow than the comic who comes on stage after Dave Chappelle. And yet, even though the very top of the leader board may send some casual fans to the Google machine, there were still plenty of entertaining moments to be had on Thursday at TPC Twin Cities.
Most notably, Matthew Wolff, the defending 3M Open champion, got off to a scorching start. As long as he and his funky swing are in the mix all week, this is still a sporting event worth keeping your eye on even as baseball makes its return. Here are our five takeaways from Day 1 of the 3M Open.
Matthew Wolff's title defense off to good start
Despite the fact Wolff was the defending champ at 3M, and the fact he was coming off a solid stretch that included a runner-up at Rocket Mortgage and a T-22 at the Memorial, and the fact he's already established himself as a top-tier player, he was not among the betting favorites this week in Minnesota. What made that even more surprising was that this was a decidedly weaker field than the last few events boasted.
Instead, Wolff checked in anywhere between 25/1 and 28/1, depending on where you look. It's still far too early in the week, but that could prove to be an egregious mistake by oddsmakers.
Wolff opened with a six-under 65 on Thursday at TPC Twin Cities, the same place he lit on fire a year ago in just his third professional start. He feasted with his irons, gaining 3.753 strokes on approach and 3.870 tee-to-green. The putting, which is not his strong suit, was not so bad either, as he gained 1.578 on the greens, good enough for 20th in the field. The only place he lacked was off-the-tee, which is the best part of his game. If he dials that in over the next few days, you have to like his chances to back-to-back in Minnesota.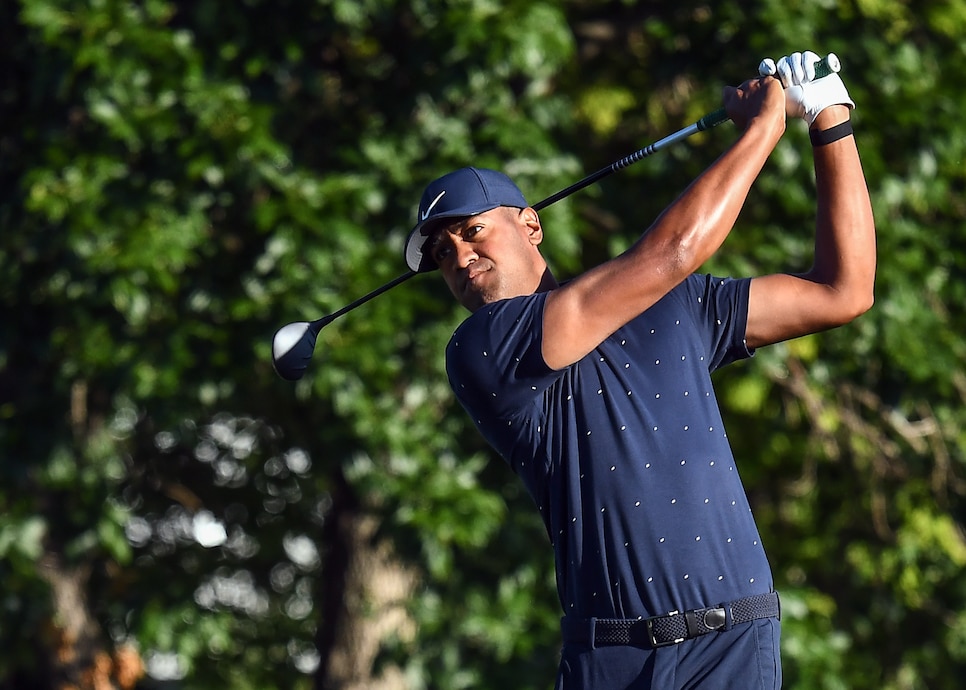 Rarely will my colleague Alex Myers publicly say this, but in private he loves to claim that caddies "don't matter" (sorry for blowing up your spot, bud). As much as that may trigger some folks, he continues to be proven right on a weekly basis.
The latest point in Myers' favor comes via Tony Finau's opening round at TPC Twin Cities, a scorching six-under 65 that featured just one slip-up bogey at the par-4 seventh. Other than that, Big Tone could do no wrong. He gained more than five strokes tee-to-green (first in the field), nearly two off the tee (seventh in the field), more than four on approach (third in the field) and he hit all but one green in regulation. The guy was on autopilot.
And he did it all with a new man on the bag, his swing coach, Boyd Summerhays. Despite finishing inside the top 10 last week at Muirfield Village, Finau split with longtime caddie Greg Bodine, who had been on Finau's bag since his rookie season in 2014. No reason was cited, and it'd be foolish to speculate. That said, Finau has had countless close calls since his lone victory at the Puerto Rico Open in 2016. The latest came last week at Memorial, where Finau appeared ready to run away with the tournament on Saturday afternoon before completely imploding on the 17th and 18th holes and then struggling again on Sunday.
Was it the last straw? A convenient time to break up? An amicable parting of ways? Who knows. What we do know is the split had absolutely no effect on his play on Thursday. What we also know: if Finau gets his second win this week, Myers will be absolutely relentless on Sunday evening.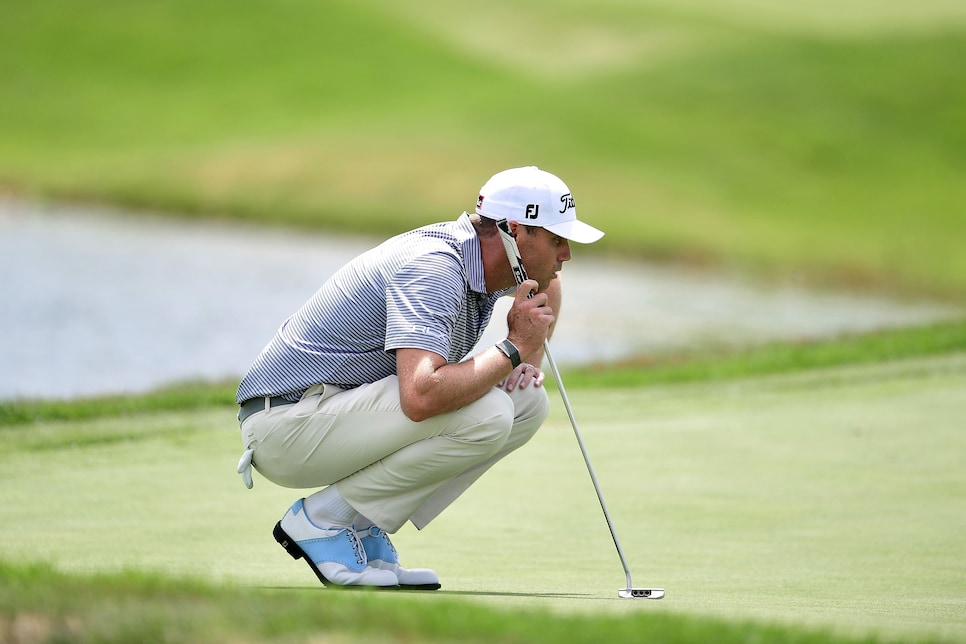 Last month, Nick Watney became the first PGA Tour player to test positive for COVID-19 during a tournament. Fortunately, he's back in good health following quarantine, and already has one start under his belt, a missed cut at the Workday Charity Open.
Watney was back in action on Thursday at the 3M Open, where he opened with a six-under 65, matching his best round on the PGA Tour this season. For the first time in a few weeks, he was thrilled to be talking about something other than the virus.
"I'm feeling great and kind of got some peace of mind here recently," Watney said on Thursday. "I've practiced hard last week, kind of found—just found some things. Trying to go back to basics, aim, setup, posture and balance and it's worked so far."
So not only is his health back, but his golf game appears to be too. You can imagine how exciting that must be for the five-time tour winner.
"I tested positive for the antibodies and negative for the virus, so I'm trying to put that to bed, get past it and hopefully play some nice golf after coming down with that. It's great to be up here after playing a good round as opposed to just other things."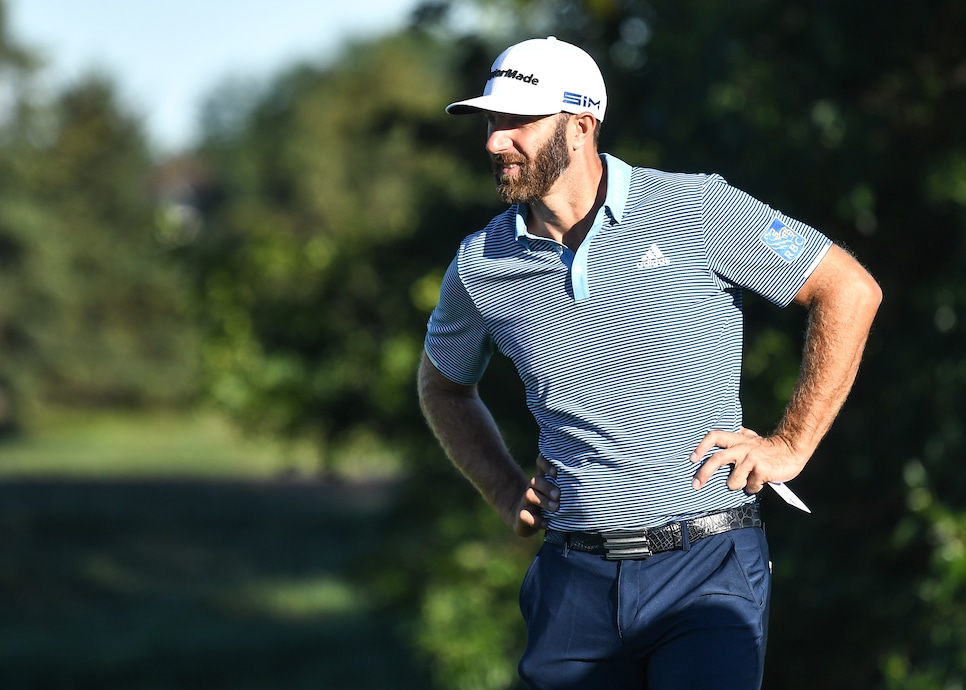 Today in "golf is dumb," Dustin Johnson, who just claimed his 21st PGA Tour victory less than four weeks ago, shot a seven-over 78. And that was coming off consecutive 80s (!!) last week at Muirfield Village. What on earth?
The No. 4 ranked player in the world then promptly withdrew with a back injury. This came despite the fact Johnson did not reference his back during his post-round interview, and went as far to say that "it was going OK until—well, I just hit a poor shot on 17." After a double there, Johnson made 9 at the par-5 ninth.
Afterward, Johnson's agent told Golf Digest he'll receive treatment and "absolutely plans to play" next week in Memphis as well as PGA Championship the week after. The good news then is his back doesn't sound like it's injured (wink!) that badly. Either way, we're good with it. Johnson exerted a great deal of mental and physical energy on that final day of the Travelers Championship, and it paid off in the form of another victory to add to his Hall-of-Fame resume. He afforded himself a 80-80-78 stretch.
The Memorial Tournament, this is not
No disrespect to the guys at the very top of the leader board, but we ain't in Dublin, Ohio, anymore. That was to be expected, with many of the world's best skipping this week after going back-to-back at Muirfield Village, but Richy Werenski and Michael Thompson leading the way really drove the point home. Not to mention the fact that Brendon de Jonge and Bo Van Pelt are lurking at five under. Are we living in 2008?
Kidding aside, there is still star power to be found. Wolff packs plenty of intrigue in every swing, Finau is an electric player and Watney would certainly be quite the story. Also hanging around is everybody's favorite Twitter presence Max Homa, who is among the group at six under. If Bubba Watson (four under) can get into the mix heading into the weekend, this might not be a bad little tournament after all.