News
Watch: PGA Tour player makes nonchalant ace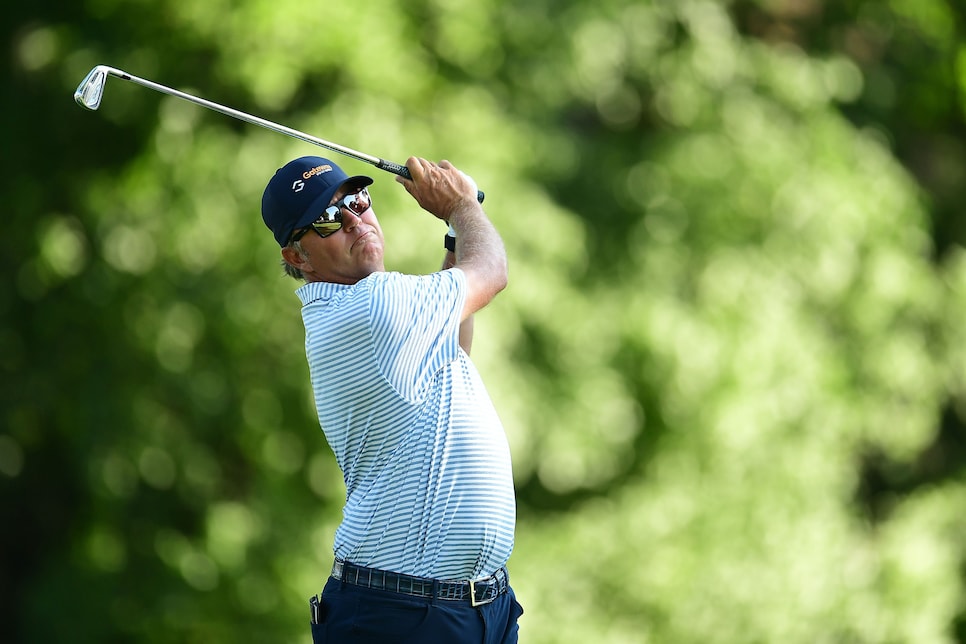 Most golfers celebrate a hole-in-one with a primal scream, a fist pump, or nearly breaking the wrists of their partners with a furious high-five. Bo Van Pelt is not most golfers.
Van Pelt logged an ace on Thursday during the first round of the 3M Open at TPC Twin Cities' par-3 eighth. Not that you could tell from his reaction. Or rather, the lack thereof:
"Stoic" doesn't do Van Pelt justice, because even stoic has a bit of sauce to it. Heck, Bronson Burgoon and his caddie Grant Doverspike were more visibly excited for Van Pelt than the man himself.
Granted, Van Pelt has been out of golf for nearly four years, and his return hasn't been a smooth ride, entering the week ranked 229th in the FedEx Cup. But the hole-in-one guided Van Pelt to a front-nine 30, puting the 45-year-old among the Thursday leaders. We're guessing that has to elicit at least a smile. Eventually.