The Loop
32-year-old rookie Andre Ingram nearly carries the Lakers to victory against the Rockets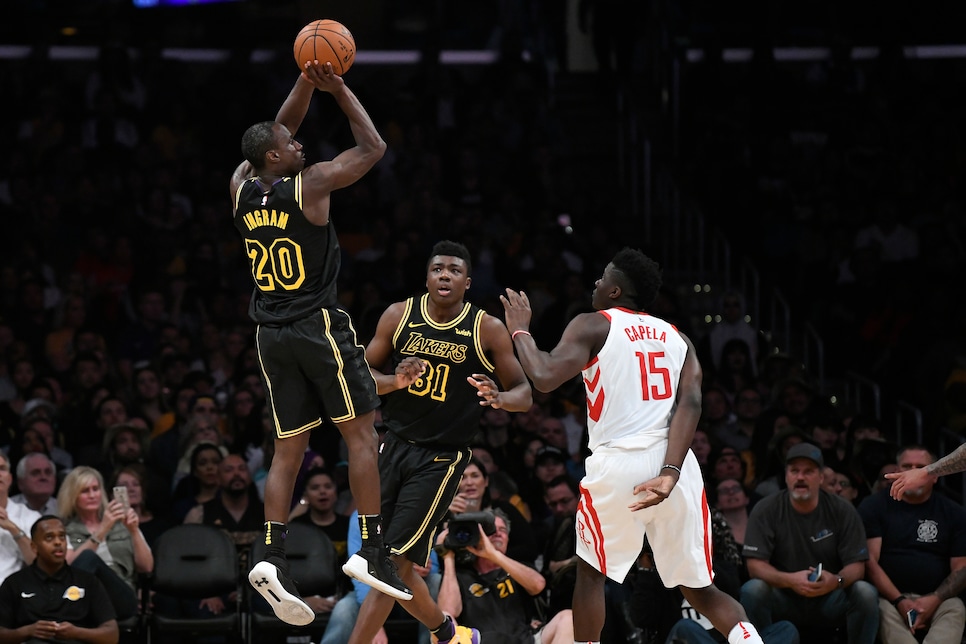 The end of this NBA regular season can't come soon enough, especially this year, where the tanking has been so blatant teams are out here losing by 61 points and no one's batting an eye. Yet in a meaningless game 81, the Association somehow provided the story of the year on Tuesday night at the Staples Center.
Due to a slew of injuries, including to top players Lonzo Ball, Brandon Ingram and Kyle Kuzma, the Los Angeles Lakers have been severely undermanned as the team tries to finish out another underwhelming year. With two games left and a roster spot in need of filling, Lakers General Manager Rob Pelinka called up Andre Ingram, a 32-year-old guard on the L.A.'s G-League team that had never played in an NBA game. On Tuesday Ingram, who has played in the G-League for the last decade, made his NBA debut at the Staples Center, and he damn near carried the Lakers to victory against the Houston Rockets. Check out his full highlights:
What an NBA debut for Ingram, who became the second-oldest rookie in NBA history on Tuesday night. The oldest was Pablo Prigioni, who signed a one-year deal with the New York Knicks at the age of 35.
Even got some love from Kobe:
We tend to exaggerate everything in 2018, but Ingram really did almost win the Lakers this game. He played the second-most minutes on the team (29), shot 6-for-8 from the field (4-for-5 from 3-pt.), went 3-3 from the free throw line, and had three rebounds, one assist, one steal and three blocks (!), and hit the three that cut the lead to 102-99 before the Lakers eventually lost 105-99. Talk about filling up the stat sheet. For avid G-League fans, of which there are very few, Ingram's night probably didn't come as too big a surprise, because his silky stroke has led to him making the most three-pointers in G-League history in addition to his absurd 46.1 career percentage from behind the arc. Ingram will get another chance to add to his legend on Wednesday night when the Lakers take on the L.A. Clippers.