The Loop
The Memphis Grizzlies took tanking to a new level with 61-point loss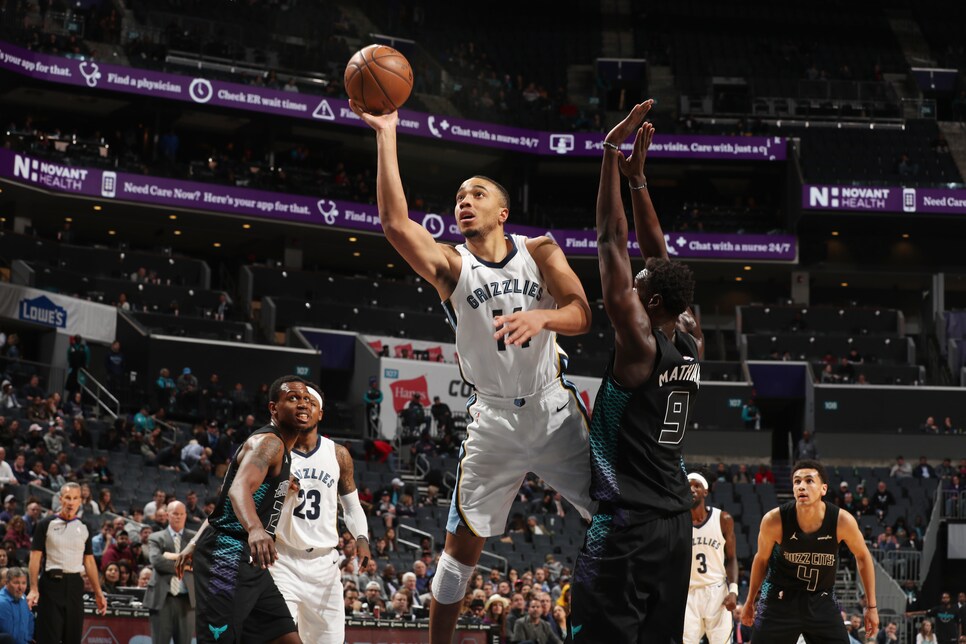 Tanking is not a new phenomenon in the NBA; just this fall, the league passed new reform to curb deliberate losing for the 2019 draft. Has that stopped teams from doing everything in their power to limp to the finish line? Absolutely not. In fact, the case has been made that tanking has never been more prevalent, with almost a third of the league doing their damnedest to lose as much as possible since January. Particularly astonishing, since there's not a "can't miss" prospect in this year's draft.
But, even amongst this wave of failure, give the Memphis Grizzlies props. They just took tanking to a new low.
The Grizz lost to the Charlotte Hornets on Thursday night, in the same way Paris lost to the asteroid in "Armageddon," coming out on the business end of a 61-point deficit.
"They were out there just laughing," said Memphis guard Tyreke Evans. "It was embarrassing. The whole thing."
As the Hornets should have been. This wasn't a matter of racking up points in garbage time: the Grizzlies were down 55 after the third quarter, tied for the largest margin in NBA history. Hornets guard Kemba Walker had 46 points in just 28 minutes, while Jeremy Lamb had a plus/minus differential of 51 points in 26 minutes, a figure that defies what MIT mathematicians believed was possible.
In one sense, you can't blame Memphis. The club is in desperate need of new blood, with franchise cornerstones Marc Gasol and Mike Conley running out of gas, and as the Phoenix Suns, Atlanta Hawks and Orlando Magic also doing everything in their power to "earn" the worst record in the league, every loss is crucial in bettering their lottery odds. Still...61 points? The Hornets didn't even start two (Dwight Howard, Nicolas Batum) of their three best players!
If the Grizz on going to continue on this path of suckitude, they should at least have some fun with it. Start shooting nothing but half-court shots. Raffle off chances for fans to dress with the team. Change their name to the Washington Generals. Wouldn't be any more of a farce than the current production.