The Loop
3 things we can learn from Tiger's first round at the British Open
HOYLAKE, England -- Tiger Woods made his return to the major golf scene Thursday, his first appearance since last August's PGA Championship. If you were asleep and didn't get to catch it (we don't blame you), here are some of the key takeaways from Tiger's opening round at the British Open.
He looks completely healthy.
As was the case when he made his return at Congressional, Tiger didn't look to be in any kind of pain or discomfort during Round 1 at Royal Liverpool. If there was any at all, he probably would have showed it on his second shot into the par-5 16th, where he swung hard with a 3-wood and put his ball just short of the green, setting up a birdie. Or again on his second shot from the rough on the 17th hole, where he muscled his shot from more than 200 yards onto the green. Or again on the 18th hole, when twice he stopped himself mid-swing (distracted by photographers) before finally hitting his second shot. The only thing he looked at all concerned about on all three occasions was where his ball was heading.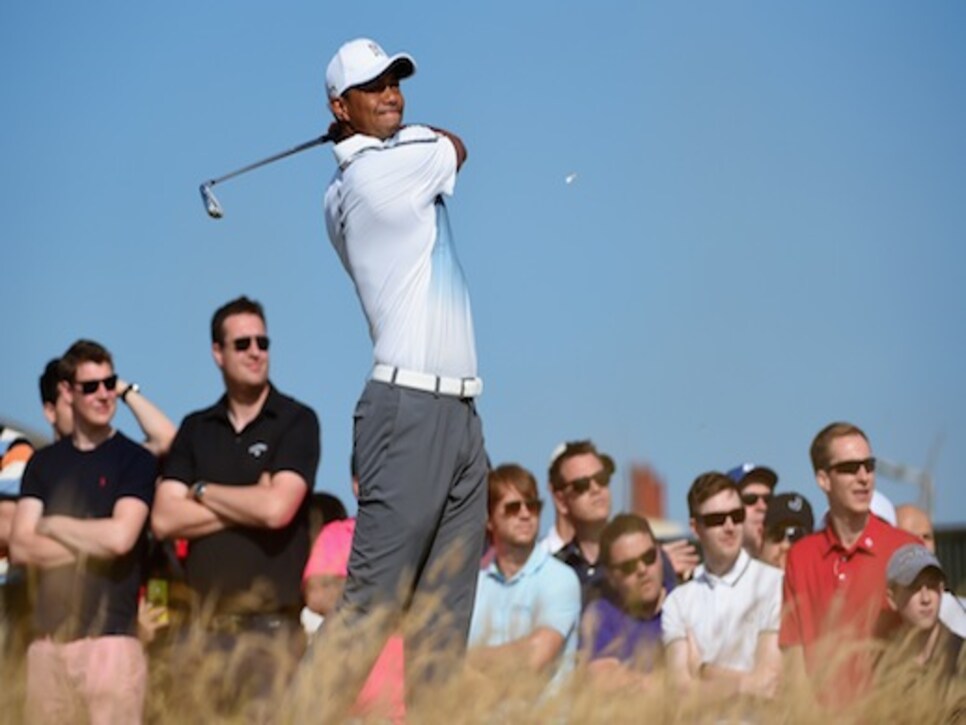 __Just like the Tiger of old, there was no sign that he was taking it easy once things weren't going his way early in the round. Tiger started with consecutive bogeys on the opening two holes but managed turn things around with birdies on the fifth, 11th, 12th, 13th, 15th and 16th. He finished the day at three-under 69, which considering his lack of recent competitive experience and his poor start is a real sign of encouragement.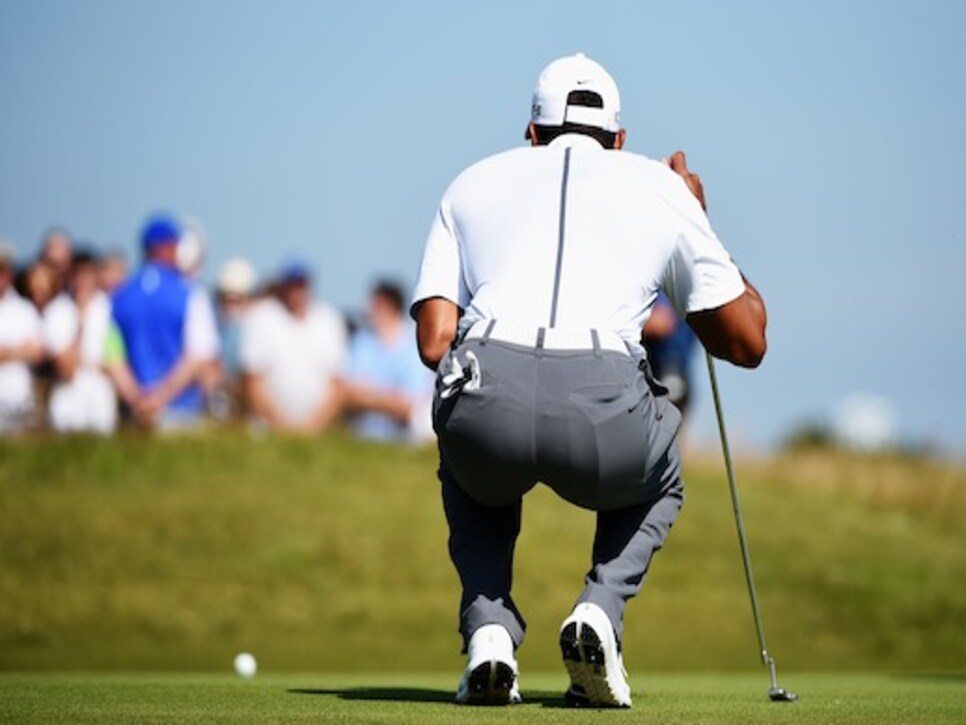 Before the pro-Tiger crowd gets too carried away with his red-number day, it's fair to say Tiger's game wasn't completely polished. After a good first tee shot on the first hole, Tiger fanned his approach shot into a bunker short right of the green and made a bogey. He made another bogey on the second hole after a three-putt from 30 feet. He recovered, in part perhaps because scoring conditions were perfect at Hoylake, but as they get slightly tougher throughout the tournament and the pressure ticks up a few notches, it will surely prove a bigger test for Tiger.