Just like that, the 2023 men's major championships are in the books. We've crowned our four champions—Jon Rahm, Brooks Kopeka, Wyndham Clarkaand Brian Harman—and are counting down the more than 200 days until 2024 Masters week rolls around.
But before we focus too much on what's next, it's worth exploring the Strokes Gained data to look back at what just happened. What did the winners of this year's majors do so well, the week they won? And what can we learn from this year's winners for next year?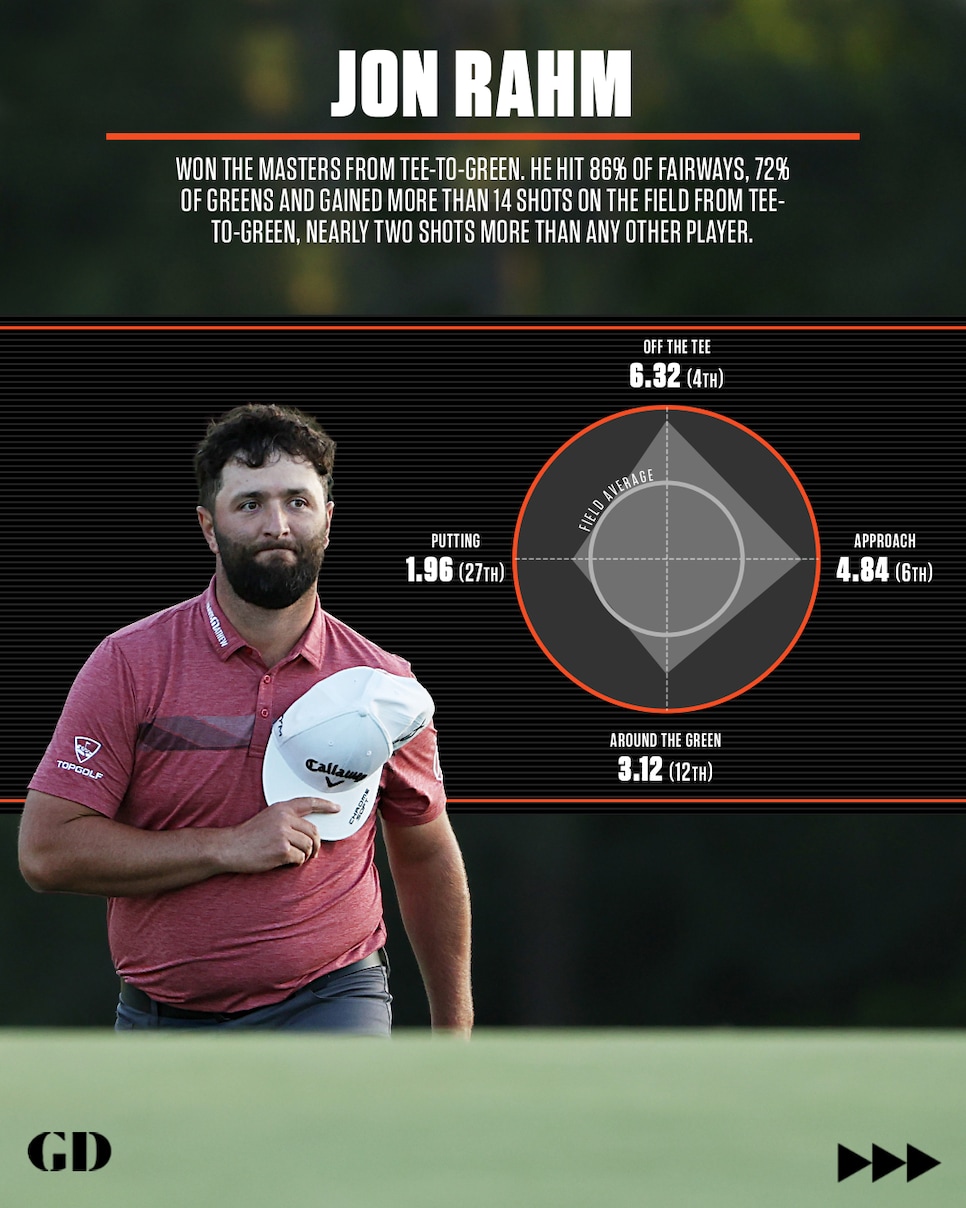 Jon Rahm's captured the Masters with a display of ball-striking brilliance. Sitting inside the top six both off the tee and into greens meant Rahm gave himself lots of opportunities to make birdies, and not many to make bogeys. His elite ball-striking was enough to cover for his good, but not great, putting (which included a four putt on the first hole of the tournament).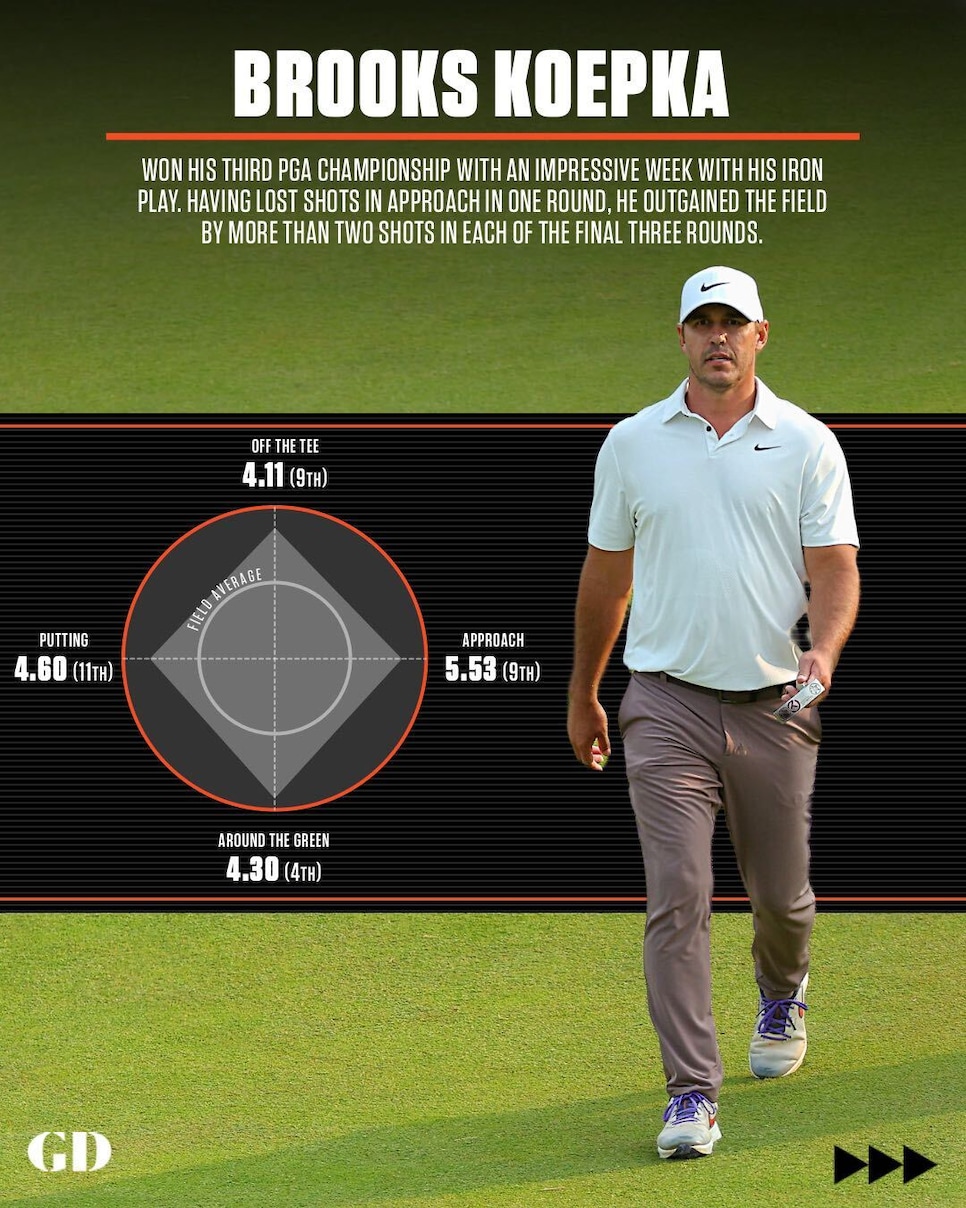 When Brooks Koepka gets into major mode, his game looks impenetrable. And the stats tell the story: The PGA champion finished inside the top 11 in every category that week. It's a formula for slowly, and relentlessly, pulling away from the rest of the field.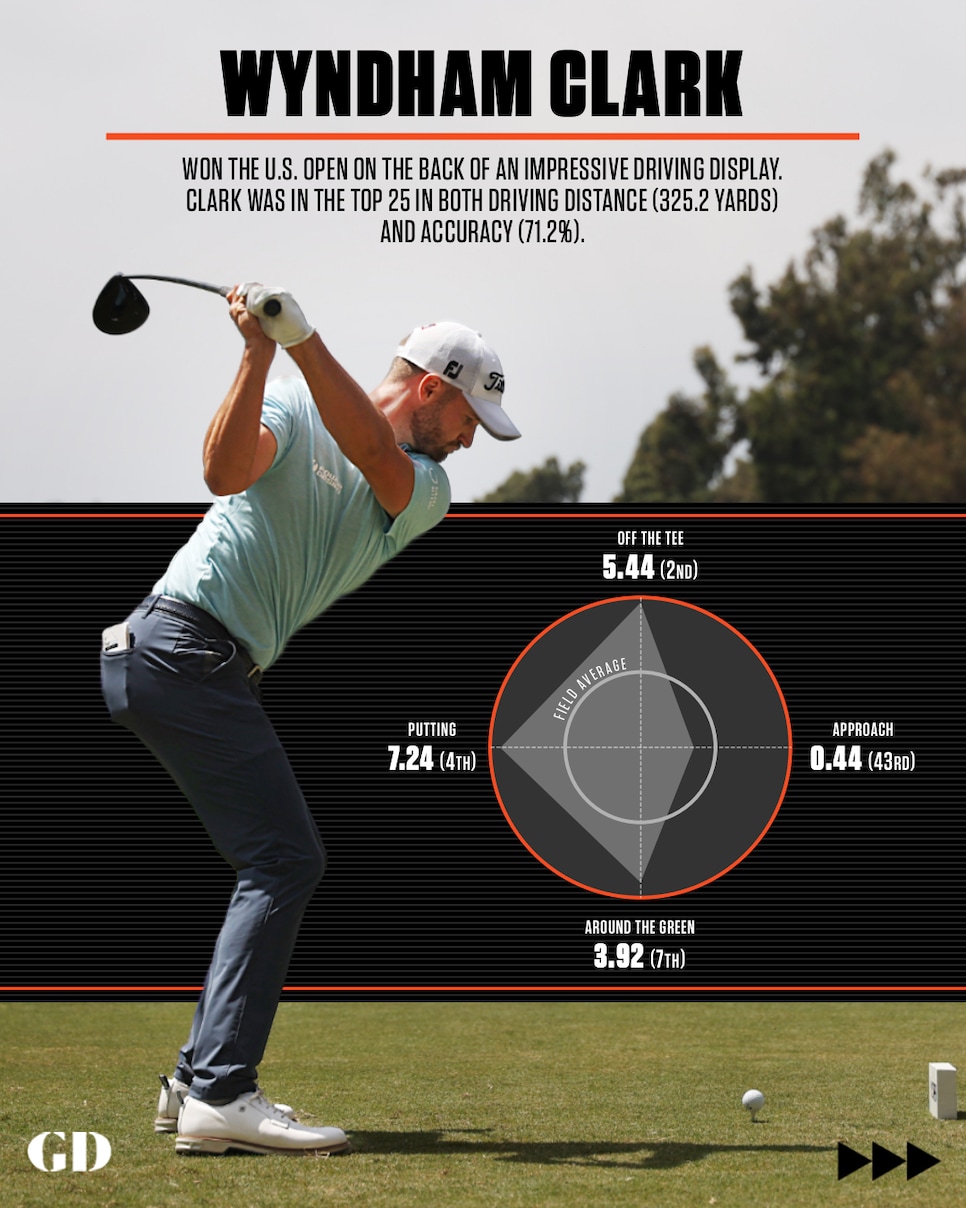 Wyndham Clark is the son of professional tennis player, and his stats from his win at U.S. Open give off a serve-and-volley vibe. The powerful player took advantage of Los Angeles Country Club's wide, forgiving fairways to put himself in scoring position. A hot putter would do the rest.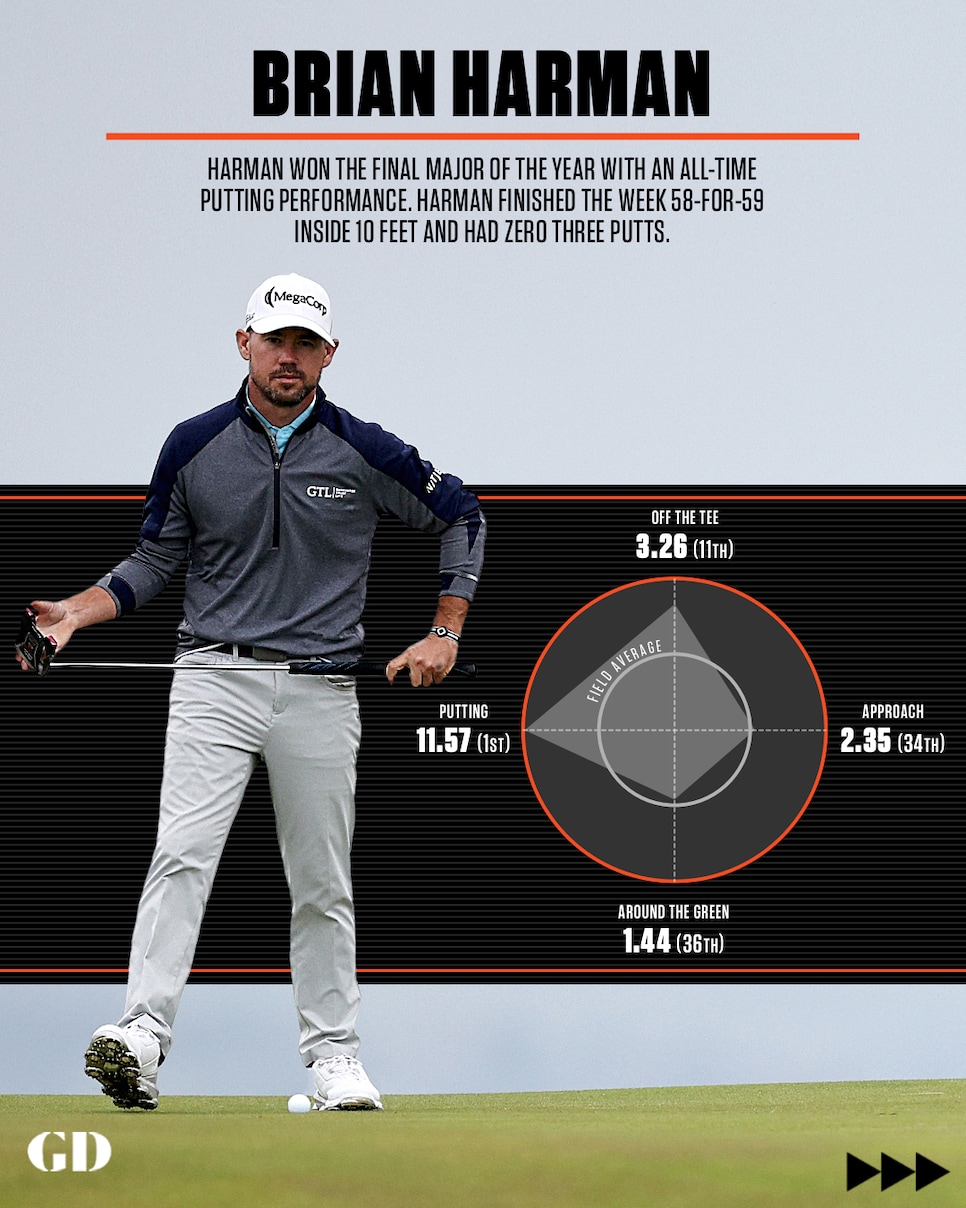 Brian Harman took apart Royal Liverpool Golf Club with an incredible display of putting. He was one putt from literally being flawless from the crucial range inside of 10 feet. His driving, though, doesn't get the credit it deserves. Not the longest player, he finished 11th in SG: Off The Tee by pulling more of drivers than his competitors, but without sacrificing accuracy.