Instruction
2 things I learned from players at the 2023 KPMG Women's PGA Championship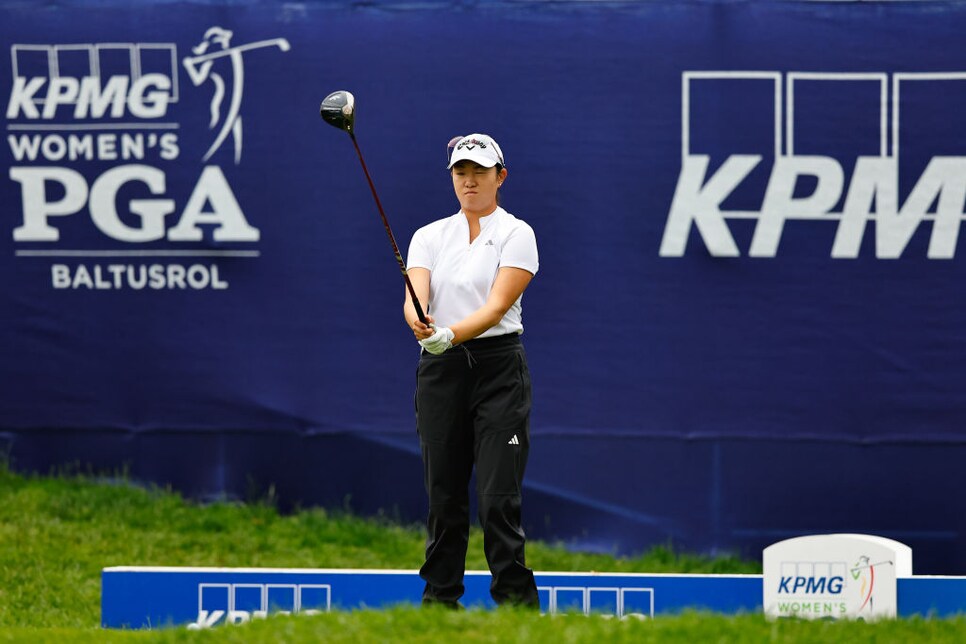 SPRINGFIELD, N.J. — I was only out at the KPMG Women's PGA Championship for the weekend rounds. A combination of a busy stretch on the road at the U.S. Open, a pit stop at the Travelers Championship, and a a company match play match that needed playing (I lost, by the way).
But while I was only out at Baltusrol Golf Club for two days, it only took about five minutes for me to remember that the LPGA Tour is basically a top-tier draw factory.
On the men's side, it's different. Players figured out wailing away with reckless abandon was the smart thing to do, which led to a kind of arms race between players and golf courses. Players kept swinging harder until courses couldn't stretch back anymore. With a kind of victory assured, it's why most men's professionals hit fades: Still enough power to hit it past the tricky stuff, with enough control to keep it in the ballpark. A game-breaking tactic that is essentially at the heart of the current rollback debate.
But it's not like that on the LPGA Tour.
The courses, as Baltusrol Golf Club did last week, is played largel as it was intended to, and would even if players started swinging with all their might. It forces players to balance power and accuracy with careful consideration, and it's why you tend to see most players opt for draws. Draws come off with less backspin, which allows them to squeeze more yards out of a swing speed that is never in danger of veering off the tracks.
It's easy, and understandable in many ways, why amateur golfers look to the most high-profile players on the PGA Tour for golf swing inspiration. But if your goal is hitting consistent, high draws, studying the golf swing swings on the LPGA Tour is where we should start.
1. Rose is hunting for mistakes
Rose Zhang hasn't seemed to experience much of a learning curve since ascending to the LPGA Tour. A win and a T-8 in her first two professional starts, but Zhang seems to have the Tiger Woods gene of relentless pushing to be better. She talked about being content with the result, but not her performance. Then, she talked about they key differences between the pro and amateur scenes that she was quickly learning.
"It's definitely a different dynamic," she says. "You really have to be precise with your numbers, really understand what your swing is doing, and there is no room for error. There are little mistakes that I made that you just can't really afford to make."
The "avoiding mistakes'' quality is something that I keep hearing pop up — Gordon Sargent said the same thing last week — and it's something I find rather interesting. Ask amateurs how they plan on getting better at golf, and they'll talk about needing to hit more draws, or gaining swing speed, or rotating their hips more. Ask pros, and they talk about something far broader. Avoiding mistakes. They don't care how, they don't care what it looks like, they don't start talking about golf swing stuff. They're focused squarely on playing the game. Getting their ball from point A to point B, whatever way possible
2. Every backswing looks different
Much as I'd have liked to see Rose Zhang win, selfishly, I was rooting for Stephanie Meadow. I went to high school with Steph, and she is now as she was then: The rarest combination of an incredibly good golfer, and an incredibly good person.
Just as every golfer goes on their own journey with their golf swing, so has Steph. A few years ago she worked on getting her hands a little higher on the backswing and struggled with some back injuries along the way. That led her to working on getting her arms flatter and more around her. The pain vanished, but her ball striking wasn't the standard she wanted it. Now, a few years on, she's landed somewhere in between.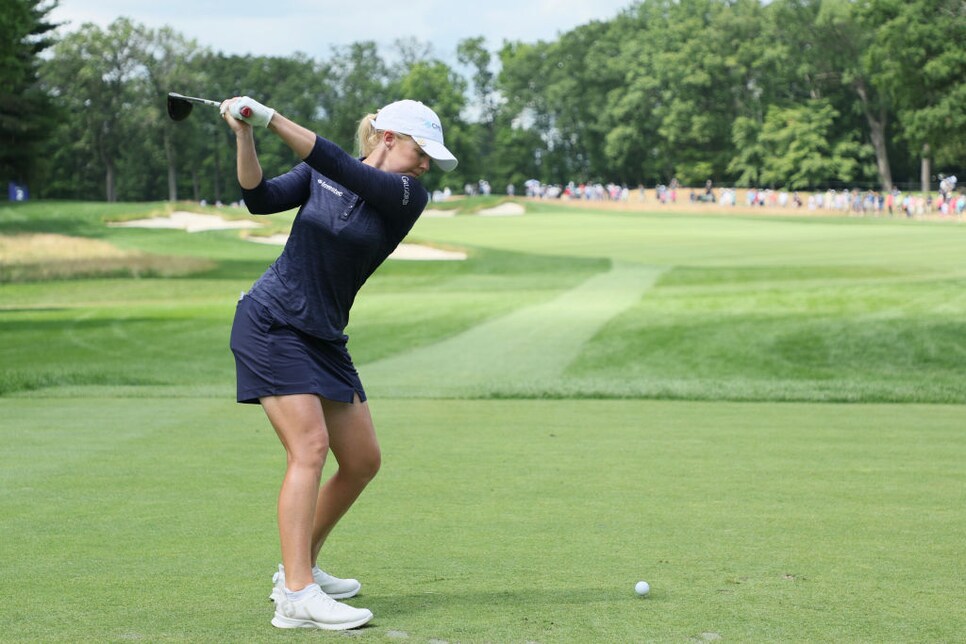 "I just have a much better swing thought going on, and I think that gave me some confidence," she said. "It had been kind of trending that way in practice and at home, but that was the first week where I finally saw it."
It's a good reminder for all of us. That there are golf swings you go to for inspiration, but not to carbon copy. The backswing that's best for you may look different than the one you want it to be. Or think it should be. And it's a feeling that will be unique to you.