PGA Tour
Tiger Woods, Rory McIlroy, Jordan Spieth headline 23 winners from $100 million Player Impact Program bonus pool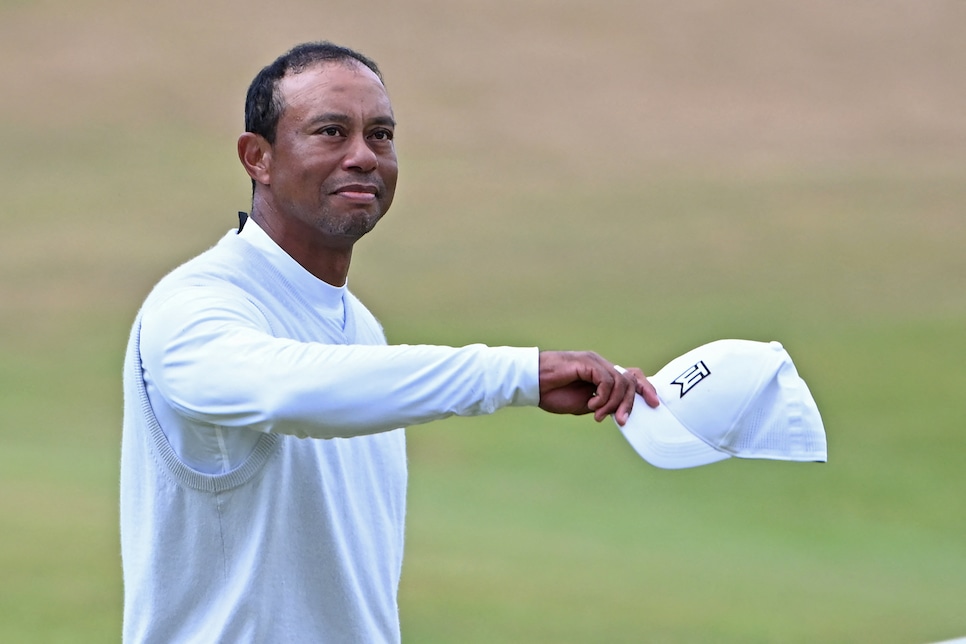 Tiger Woods, Rory McIlroy and Jordan Spieth headline the winners from the PGA Tour's revised Player Impact Program, according to documents reviewed by Golf Digest.
The PIP bonus pool was instituted in 2021 to reward players who boosted engagement and publicity for the tour. Ostensibly a response to some of the lucrative deals rumored to be coming from the then-Premier Golf League, the inaugural program somewhat backfired; five of the 10 winners in 2021—Phil Mickelson, Bryson DeChambeau, Dustin Johnson, Brooks Koepka and Bubba Watson—ultimately left the tour for LIV Golf.
However, improvements to the PIP were announced at this year's Tour Championship to broaden its scope. After spreading out $40 million to those on last year's list, the 2022 PIP pool has increased to $100 million in payouts. The list has also doubled from 10 players to 20. Perhaps the most consequential alteration is what making the PIP list does for a player going forward. In 2023, the tour is moving to a new schedule, one that features 12 elevated events, in addition the majors and the Players Championship, and a commitment from the game's "top players" to compete in at least 20 tournaments. A "top player" will now be defined by the tour as an individual who finishes in the top 20 in the PIP, meaning making the list grants invites into the tour's biggest events featuring the biggest purses.
Below is the list of PIP winners, along with their bonus for making the list.
1. Tiger Woods $15,000,000
2. Rory McIlroy $12,000,000
3. Jordan Spieth $9,000,000
4. Justin Thomas $7,500,000
5. Jon Rahm $6,000,000
6. Scottie Scheffler $5,500,000
7. Xander Schauffele $5,000,000
8. Matt Fitzpatrick $5,000,000
9. Will Zalatoris $5,000,000
10. Tony Finau $5,000,000
11. Collin Morikawa $3,000,000
12. Shane Lowry $3,000,000
13. Kevin Kisner $3,000,000
14. Max Homa $3,000,000
15. Billy Horschel $3,000,000
16. Rickie Fowler $2,000,000
17. Adam Scott $2,000,000
18. Jason Day $2,000,000
19. Patrick Cantlay $2,000,000
20. Viktor Hovland $2,000,000
The tour used five measurements for putting together the list: Internet searches, the number of unique news articles that include a player's name, duration that a player's sponsor logos appeared on screen during Saturday and Sunday PGA Tour telecasts, a player's general awareness score among broad U.S. population, and social media score that considers a player's reach, conversation and engagement metrics. Along with Google Search, Meltwater and Nielsen measurements, the 2023 list is adding general population and fan awareness criteria.
Incorporating the changes to the formula for 2023, the PIP ranking was also run using the new measurement criteria. Three other players appeared in the top 20 with the modified criteria—Hideki Matsuyama, Cameron Young and Sam Burns. Each also will receive a $2 million payment and he eligible for PIP events.
Any player eligible for PIP payments must fulfill three additional requirements to be paid in full. They include:
1) Play in a mutually agreed-upon PIP Designated Tournament;
2) Participate in a mutually agreed-upon PIP Service Event;
3) Fulfill the Mandatory Participation Requirement as outlined in the PGA Tour Tournament Regulations handbook.
Players will receive PIP payments in two installments. The first 25 percent will be paid with the Sentry Tournament of Champions purse payment, and the remaining 75 percent will be paid once a player completes the three obligations.
Woods played just nine rounds in 2022, although his return at the Masters and possible goodbye to St. Andrews at the Open were among the stories of the year. Woods was also instrumental in leading a group of players that enacted sweeping reforms to the tour in response to the ongoing threat from LIV Golf.