News
10 courses we'd like to see get the 2022 PGA Championship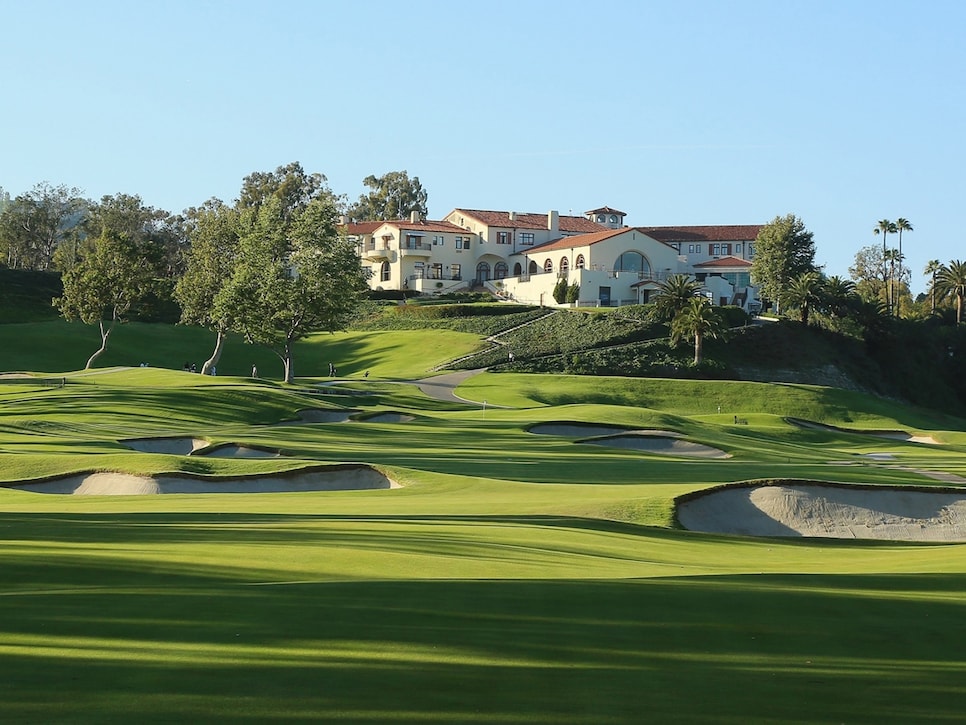 Taku Miyamoto/Courtesy of Riviera Golf and Tennis, Inc.
The PGA of America announced Sunday night that it is moving the 2022 PGA Championship from Trump National Bedminster. But the organization did not announce where. There are a number of candidates, with Southern Hills, Liberty National, Shoal Creek, Baltusrol (Lower) and Valhalla some of the more prominently discussed replacements, and those courses are all fine and good and, above all else, realistic, given the time and infrastructure considerations that come with the decision.
However, we asked our staff which venues they'd like to see in the running if those constraints were (somewhat) lifted. Some of the choices are more pragmatic than others, yet none are short on merit. Here are the 10 destinations we nominate to be in the 2022 PGA Championship discussion.
Honorable mentions: Bethpage Black (just held '19 PGA with '25 Ryder Cup on horizon), Streamsong Resort (tricky logistics), Tobacco Road (could only work without fans), Friar's Head (ditto), Blackwolf Run (Whistling Straits has already hosted three PGAs along with this year's Ryder Cup), Gozzer Ranch (give Idaho its major!)
Riviera C.C., Los Angeles, Calif.
It covers a few bases. First, this would preserve the PGA of America's plan to have this championship in a major metropolitan area. The club also hosts a tour event every year, so the infrastructure is already in place. Riv (photo above) is consistently rated by tour players among the best non-Augusta courses they play each year, and that's despite the Genesis being held in February—when it's cool (by Southern California standards, at least) and damp, which robs the course of some of its teeth. A May tournament date would allow a firmer Riviera to shine in all its glory, and you're almost guaranteed four straight days of high 70s sunshine. Last but not least, Riv would get a major the year before Los Angeles C.C. hosts the U.S. Open, which would add another layer to one of the best crosstown rivalries in golf. —Daniel Rapaport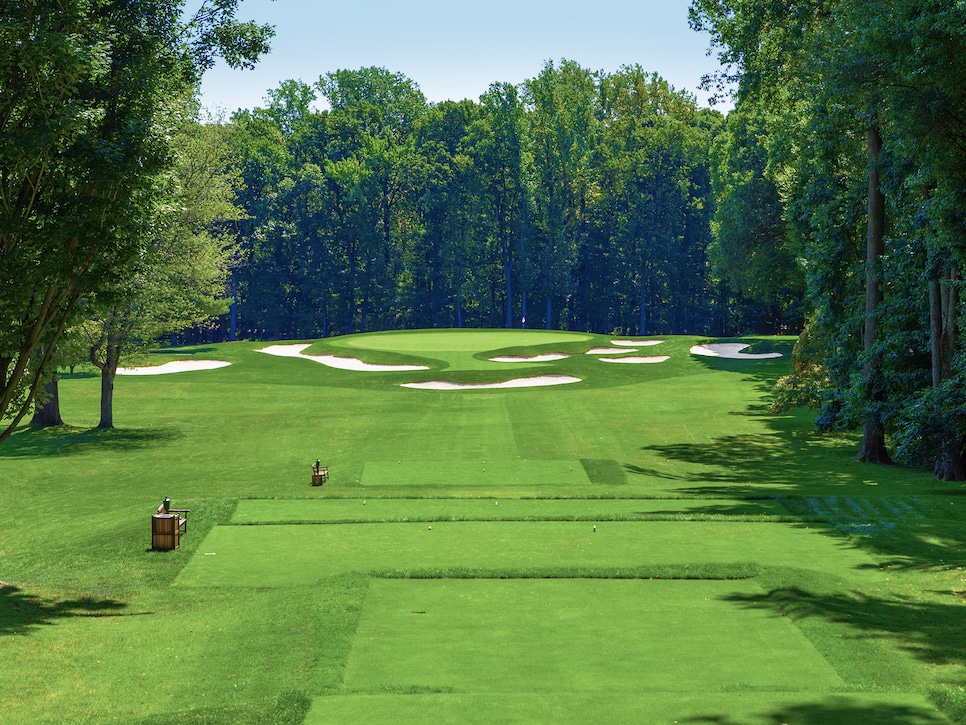 Baltusrol G.C. (Upper), Springfield, N.J.
There is a reason the "other" course at Baltusrol ranks inside our America's 100 Greatest every year: It's just as good, if not better, than the Lower. Yes, that's such a cliché thing to say, like saying Winged Foot East is better than the West, but it really may be true. Of course, opinions could change very soon once the Lower reopens after Gil Hanse and team's renovations this spring, but the Lower is hosting the PGA in 2029. Why not give golf fans a glimpse at the Upper in 2022? It has a ton of variety and "character," as the architecture crowd likes to say, particularly on the back nine, where Nos. 10, 11 and 14 stand out (Nos. 17 and 18 ain't bad, either). The Upper also has big-event experience, having hosted the 1936 U.S. Open, the 1985 U.S. Women's Open, and it co-hosted the 2000 U.S. Amateur and 2018 U.S. Junior Amateur. —Christopher Powers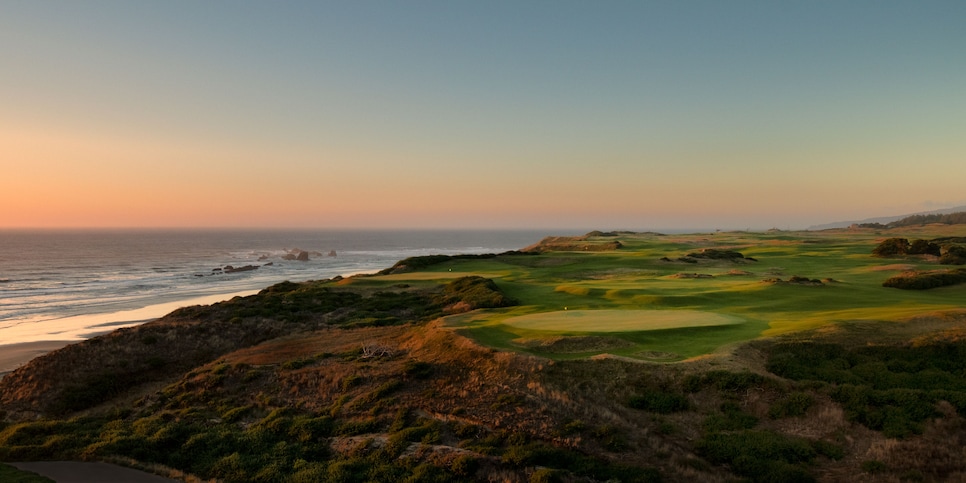 Bandon (Ore.) Dunes Resort
We hear laughing and see eye-rolls—and we'll have none of it. Granted, you have a better chance of winning the Wanamaker Trophy than this happening, but put pesky little things like logistics and economic realities aside and dream with us for a moment.
This should be a celebration of the sport, and what better backdrop to hold it than the new bastion of American golf? To go fully crazy, we'll give a nod to this championship's past by reviving match play at the PGA. The first three days (Wednesday through Friday) will be a 54-hole qualifier, contested at the Sheep Ranch, Bandon Trails and Old Macdonald courses, with the top-16 players advancing to Saturday. Any ties for the final spots will be broken at the Preserve (OK, this part might be a stretch.). Saturday's round of 16 and quarterfinals will be conducted at Pacific Dunes, with the semifinals and championship played at Bandon Dunes (getting the nod thanks to more dramatic and scenic closing holes). Sure, this is a fantasy, but hoping we can speak this into existence. —Joel Beall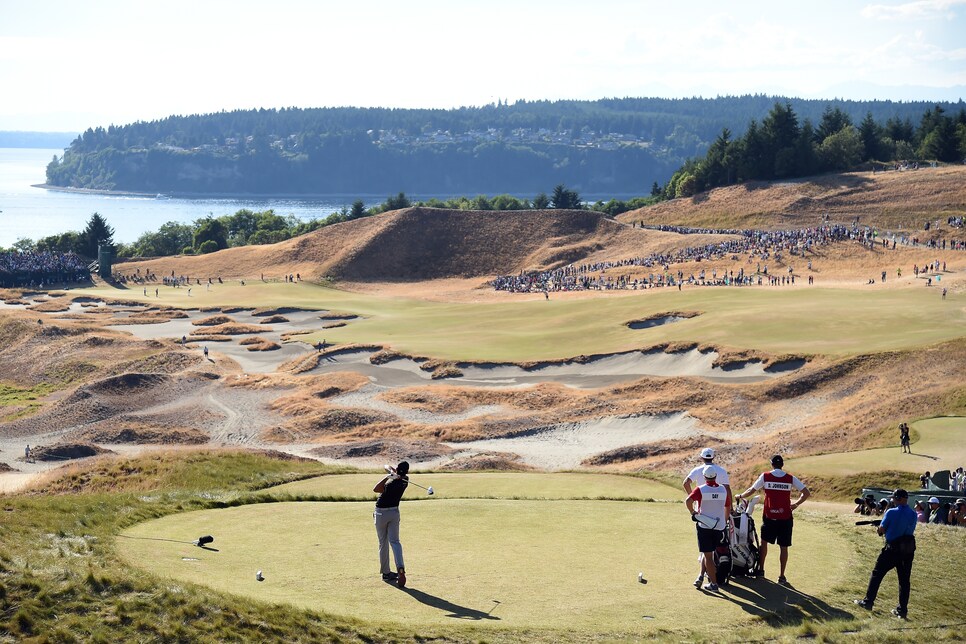 Chambers Bay, University Park, Wash.
If the PGA of America desires to follow through on a commitment to hold the 2022 PGA Championship somewhere along the Philadelphia-New York corridor, the most intriguing alternative would be the hallowed, secretive barrens of Pine Valley (which would only work if held under non-spectator, COVID-19 conditions). Imagine. But given the circumstances, the correct course of action is to get as far from Trump National—figuratively and literally—as possible, all the way to the Pacific Northwest and Chambers Bay.
Moving the championship to Chambers Bay, shifting emphasis from an exclusive private club to a community-connected, municipally owned course would be a strong, affirmative statement in support of openness and public golf. And frankly, Chambers deserves another shot. In 2018 and 2019, the course transitioned from the splotchy fescue grass greens that marred the 2015 U.S. Open (in the eyes of many) to a pure strain of Poa annua. The new greens and ideal spring conditions would allow Chambers Bay's broad, adventurous architecture to shine. With a venue that's already one of the most scenic and distinctive in major championship golf, the PGA of America could finally give rinse to this tainted moment with one last memorable tweak: revert to match-play format. —Derek Duncan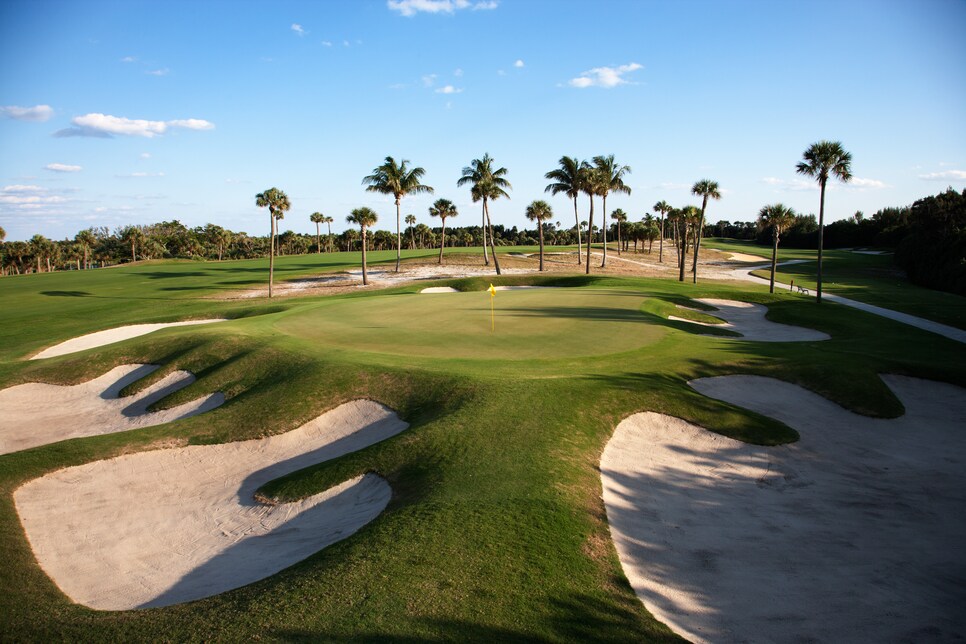 Seminole G.C., June Beach, Fla.
Let's get the cons out of the way: Lacks certain basic infrastructure elements, already has a USGA connection (scheduled to host the Walker Cup this May), über-exclusive. The pros: It's Seminole! The course didn't get to show its teeth during the PGA Tour's charity event last year; this gives it a platform to deliver the butt-kickings its reputation conveys. Florida hasn't hosted a PGA since 1987, and though the club has been hesitant in opening its doors in the past, maybe they do a favor for PGA of America CEO Seth Waugh, who is a Seminole member. —JB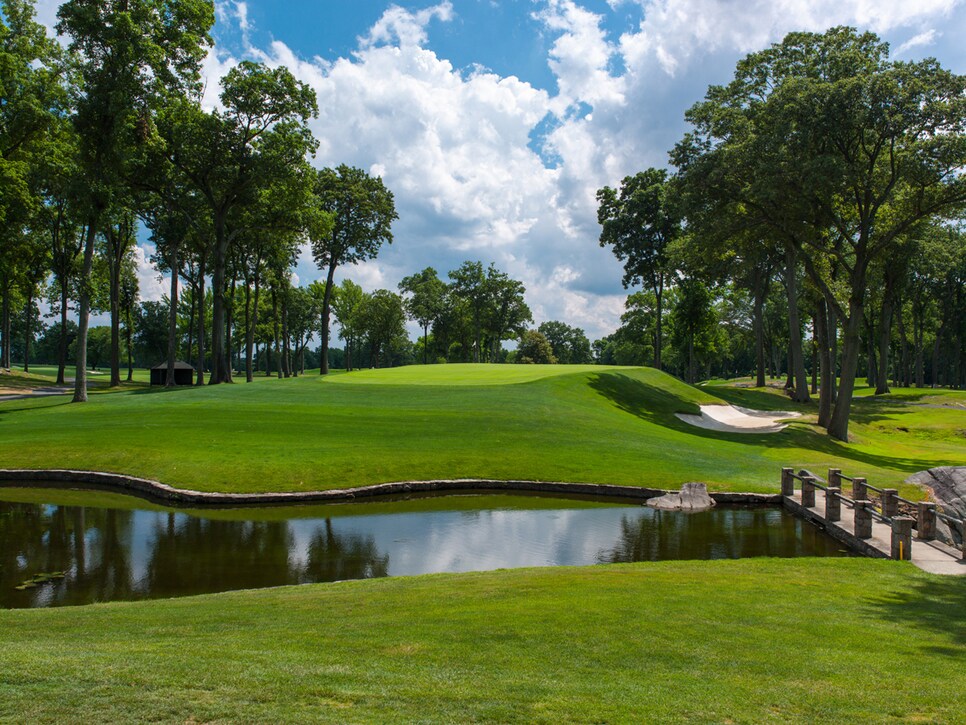 Winged Foot (East), Mamaroneck, N.Y.
It might be overshadowed by its bigger, meaner older brother, but the East Course is known locally as the more enjoyable of the two tracks. Is it long enough for a major? Probably not, but then again, what course is these days? And this is the PGA, not the U.S. Open, so we can stomach a birdie-fest. Plus, it'd keep the tournament in the NYC metro area. Who says no, besides the Winged Foot members? —DR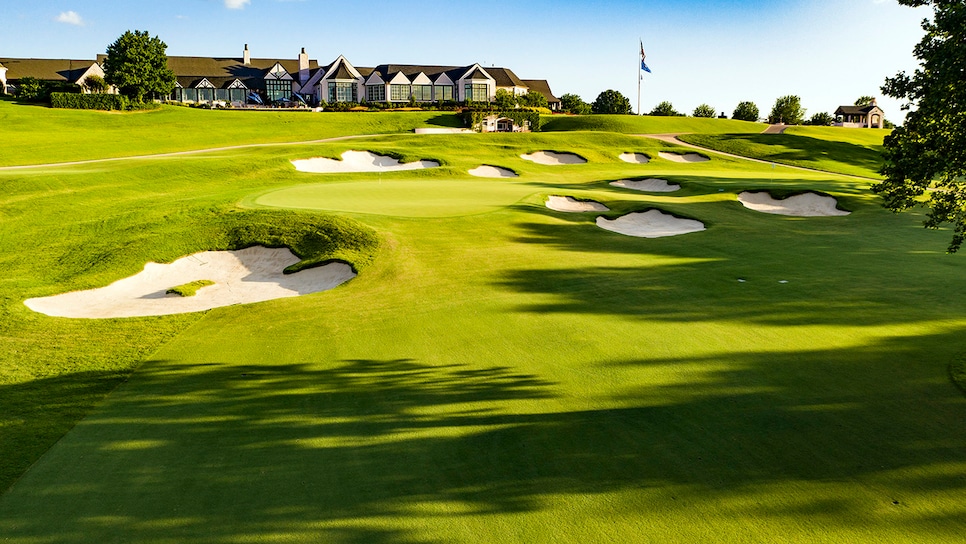 Andy Johnson/Courtesy of Southern Hills
Southern Hills, Tulsa, Okla.
It's the frontrunner for good reason. Hanse's restoration stayed true to Perry Maxwell's design while making the course formidable for modern play. Weather shouldn't be an issue, and the course will have a trial run of sorts by hosting the 2021 Senior PGA. The only knock is that the club is already set to host the 2030 PGA Championship, but eight years apart is enough time for Southern Hills to set up in 2022. —JB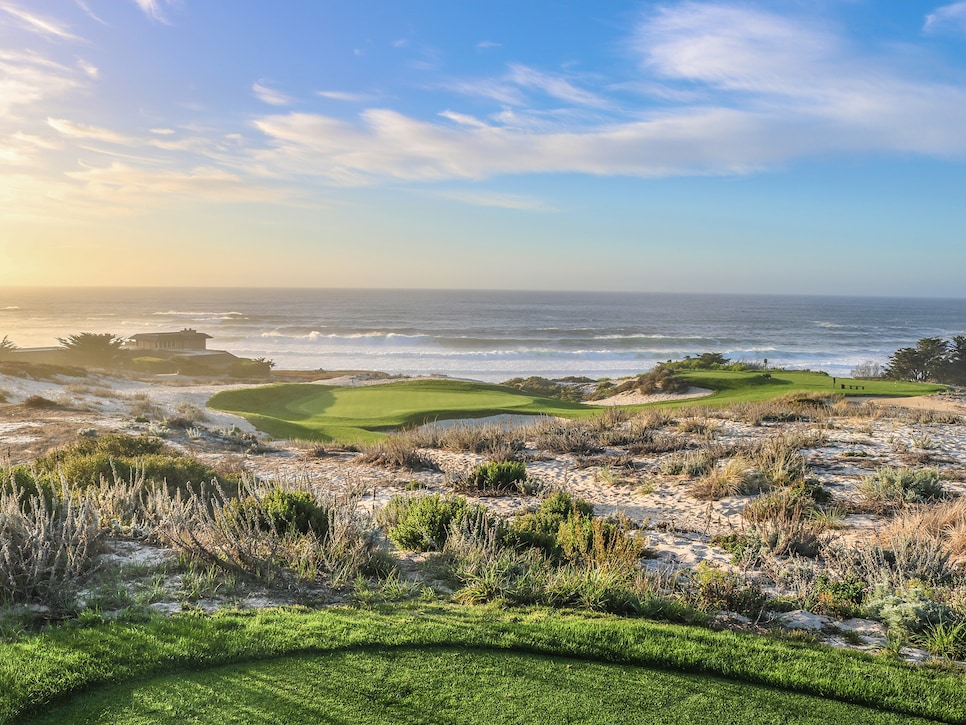 Courtesy of Pebble Beach Company
Spyglass Hill, Pebble Beach, Calif.
Each year, Spyglass Hill hosts one of the four rounds in the AT&T Pebble Beach Pro-Am, and each year it feels like it doesn't get the love it deserves. Viewers see maybe a handful of shots from Spyglass, and then it's mostly forgotten. For those who have played there, the place is unforgettable. The first five holes at Spyglass rival any first five on the planet, but it gets really good when the course goes back up the hill, away from the Pacific Ocean and into the Monterey pines. It's consistently the toughest of the three courses that host the Pro-Am each year, so we know it can test the world's best. Spyglass has also never hosted a major event, which seems downright criminal given how good it is. —CP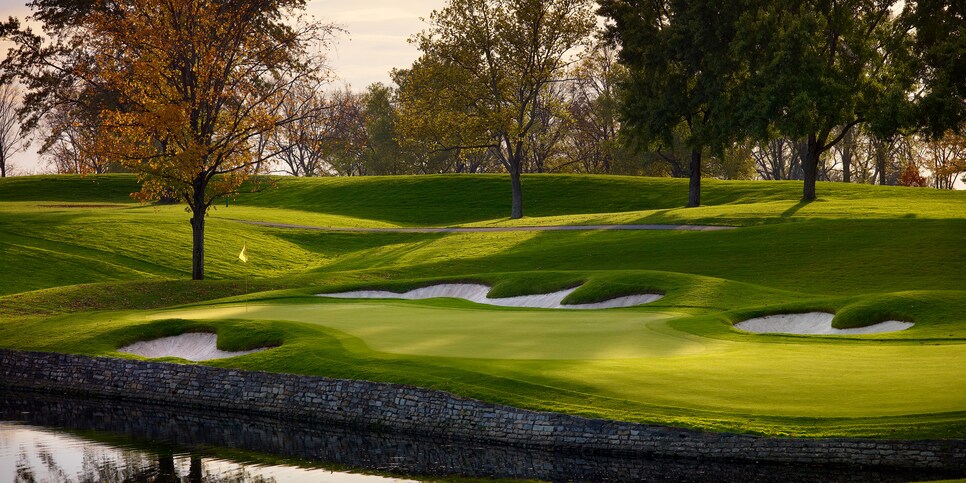 Scioto C.C., Upper Arlington, Ohio/Inverness Club, Toledo, Ohio
Did you know Ohio once hosted the PGA seven times in a 19-year span? Of course you don't because that is a piece of very useless info. Still, that span was long ago; the PGA hasn't been to the Buckeye State since 1993, and it is not on the list of future venues. In fact, there are no Midwest venues on the PGA Championship's future schedule (and no, Valhalla in Louisville doesn't count; that, my friends is the South). Ohio certainly isn't short on venues. The two logical picks are Scioto—one of only four courses to host the U.S. Open, the PGA Championship, the Ryder Cup and the U.S. Amateur—and Inverness, whose recent renovation by Andrew Green has brought the club closer to its original identity (although the fact it will host the Solheim Cup this September likely makes another big event tricky). And should we venture off the beaten path, Moraine C.C. in Dayton has been a different beast since Keith Foster oversaw changes in 2015. Ohio can be a bit wet in May, and perhaps there's reservation rewarding a major so close in proximity to the Memorial, one of the more prestigious non-major events on the golf calendar. In that same breath, if the '22 PGA goes somewhere else, the next available PGA slot is in 2032, nearly 40 years since Ohio's last Wanamaker. That's too long a drought for a state with such rich, viable courses and a zealous fanbase. —JB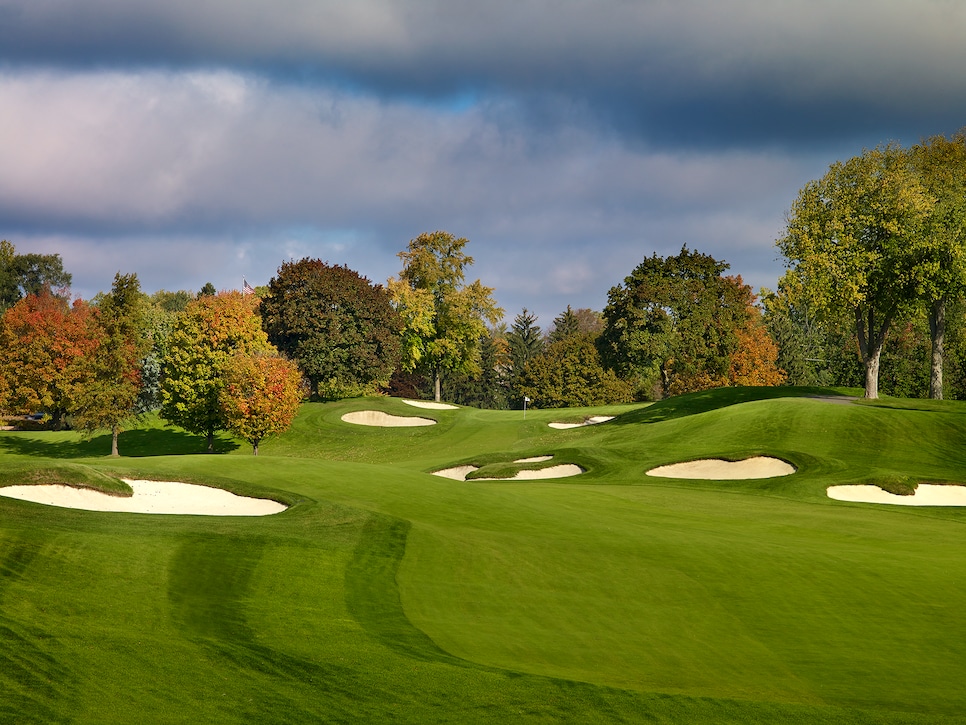 Courtesy of Oakland Hills
Oakland Hills (South), Bloomfield Hills, Mich.
One could argue Oakland Hills has already had its major fill (six U.S. Opens, three PGAs, two U.S. Amateurs and a Ryder Cup), and this slot is best used on spreading the love. Plus this would be cutting it close: A two-year restoration from Hanse is just wrapping up. However, the early word is the returns are primo, and the course can now be stretched out to 7,900 yards. Given Bryson DeChambeau's trajectory, that might be what's called for. —JB