Hockey Weather
NHL says the Winter Classic will go on despite -17 temperatures at puck drop, can't stop making terrible decisions
Minneapolis, Minnesota in January is not a balmy place. Cold is the baseline, bone-chilling the expectation. Minnesotans are used to it. They don't let it stop them from doing what needs doing. A couple of hand warmers and a beer sweater go a long way, after all. Still, there are certain days that make even the warmest blooded among us think twice, and Saturday is shaping up to be one of those days. Usually that's no big deal, but Saturday also just so happens to be the scheduled date for the 2021 Winter Classic between the Minnesota Wild and St. Louis Blues at Target Field.
So how cold is too cold for outdoor hockey? Well, you're looking at it.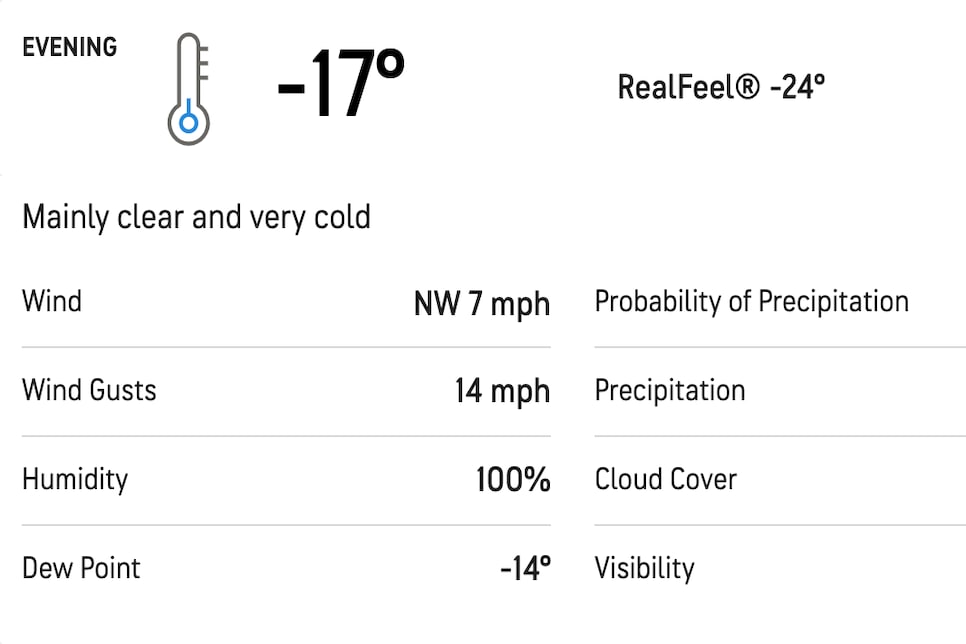 That's the AccuWeather forecast for Saturday evening, when the puck is set to drop at approximately 6 p.m. local time. -17 degrees fahrenheit with a RealFeel of -24 degrees. The daytime high is a toasty -7 while the nighttime low plunges to -21 with 14-mph wind gusts, conditions that AccuWeather warn can cause "frostbite to exposed skin in two minutes." Hockey games last 60 minutes last time we checked.
And the craziest part about all this? The NHL doesn't seem particularly concerned. According to the league on Tuesday, for now the show will go on.
"We're getting expert opinions, but the weather is always changing too. It keeps moving," said NHL chief content officer Steve Mayer. "We're not going to make an educated guess. We're going to make a decision based on facts. As of right now, we are confident the game will go on as planned."
If you need expert opinions to tell you that -17 degrees is too cold to play outdoor hockey, to say nothing of the fans who are paying good money to watch outdoor hockey, then you might need to have a couple screws tightened. Or maybe you're just from Minnesota.