LPGA
Amy Yang seeks to continue dominance of Honda LPGA Thailand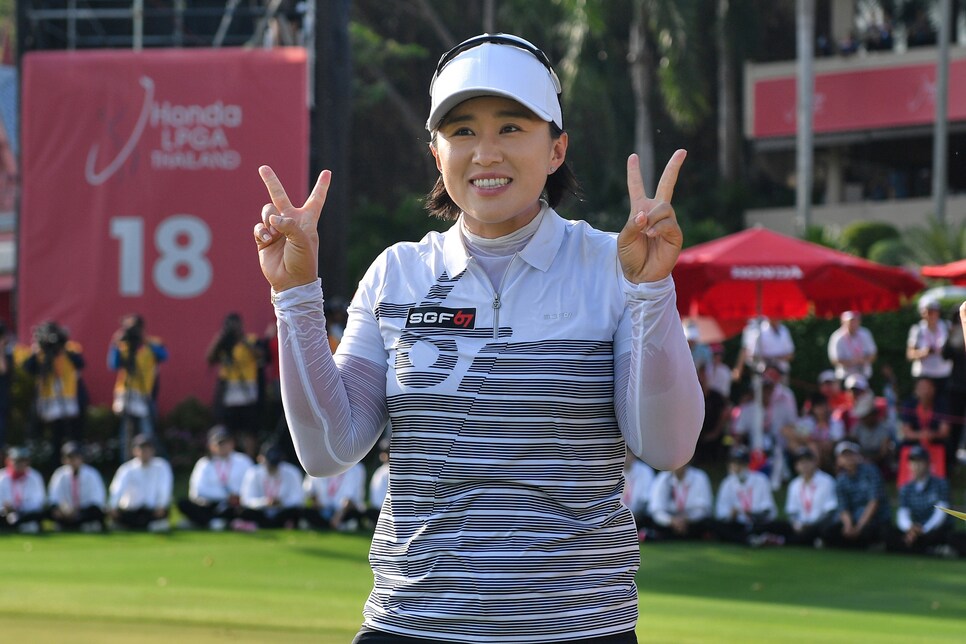 Amy Yang celebrates her 2019 victory at the Honda LPGA Thailand.
Thananuwat Srirasant
LPGA veteran Amy Yang loves everything about Thailand. It's not hard to figure out why, as she has won three of her four LPGA career titles at the Honda LPGA Thailand, coming every odd year in 2015, 2017 and 2019. With the 2020 tournament canceled due to the COVID-19 pandemic, she comes into this week's edition of the event as the defending champion, hoping the atmosphere (even without fans), some familiar food and the Old Course at Siam Country Club Pattaya all translates into another winning week.
What is the ultimate secret to her odd-year magic? The 31-year-old South Korean jokes that it might just her favorite Thai dish: a mango sticky rice she eats nightly. We should take her word for it because Yang is an astounding 84 under par combined in her last five starts in the tournament.
It was a number that even left Yang searching for words. "Wow … I don't know," she said with laughter. "I think it's just because I'm enjoying that place, happy on the course, and it makes me calm on the course and that really helps."
That calm definitely shows in her play from tee to green at the Pattaya Old Course, where she's made 100 birdies or better in her last five starts. Since 2015, Yang has a scoring average of 67.8 at the Honda LPGA Thailand, 3.1 strokes better than her career average of 70.9. Similarly, Yang is hitting 76.7 percent of greens in regulation at the tournament, 6.1 percent above her career average.
Her consistency extends beyond just her three wins. Yang has started at the Honda LPGA Thailand seven times, with her worst finish coming at T-14 in 2018. In addition to the wins, she has two more top-10s.
There's a chicken-and-the-egg element at play for Yang at this event. Her obvious comfort with the venue continues to build with each result, and each low score just further entrenches that calm for the next time she's out there trying to post a low number. It's all a cycle of positivity. That positive mental approach has become a priority for Yang.
"It's better to have a light head, like light thinking," Yang said. "If I have too much thinking going on, you get tight on the course. It's just relax and enjoy it out there."
It's a mentality Yang has tried to bring to the start of the 2021 LPGA season. The 14-year tour veteran focused on simplifying her result-oriented goals throughout the pandemic.
"Everyone has their expectation before starting the tournament and even during the round," Yang said. "I just want to get light on it."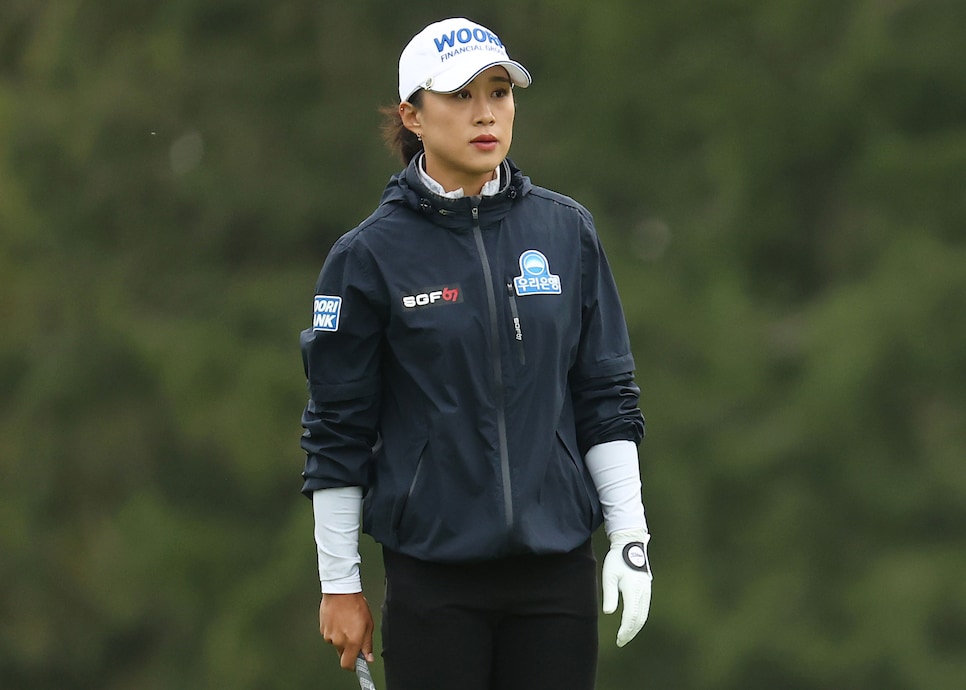 With another high finish this week in Thailand, Yang can break the $10 million career earnings mark, becoming the sixth South Korean golfer to accomplish the feat.
Andy Lyons/PGA of America
The shift in mindset is leading to consistent play this season. Yang has finished in the top 16 four times in seven starts, including a T-12 at last week's HSBC Women's World Championship.
Another good finish in Thailand could also move Yang into some historic territory. Yang is 19th on the LPGA all-time money list with $9,863,343 in earnings in 276 career starts. A second-place finish or better this week would put her into the $10 million club, allowing her to become the sixth South Korean woman to accomplish the feat (joining Inbee Park, Se Ri Pak, So Yeon Ryu, Na Yeon Choi, and Sei Young Kim). She's made more than a $1 million at the Honda LPGA Thailand in 10 career starts.
"It means a lot," Yang said of the $10 million milestone. "I will be very honored to join those superstars."
Her superstar-level performance at the Honda LPGA Thailand has made her worthy of joining them.