News
2019 WGC-Dell Match tee times for final match and consolation match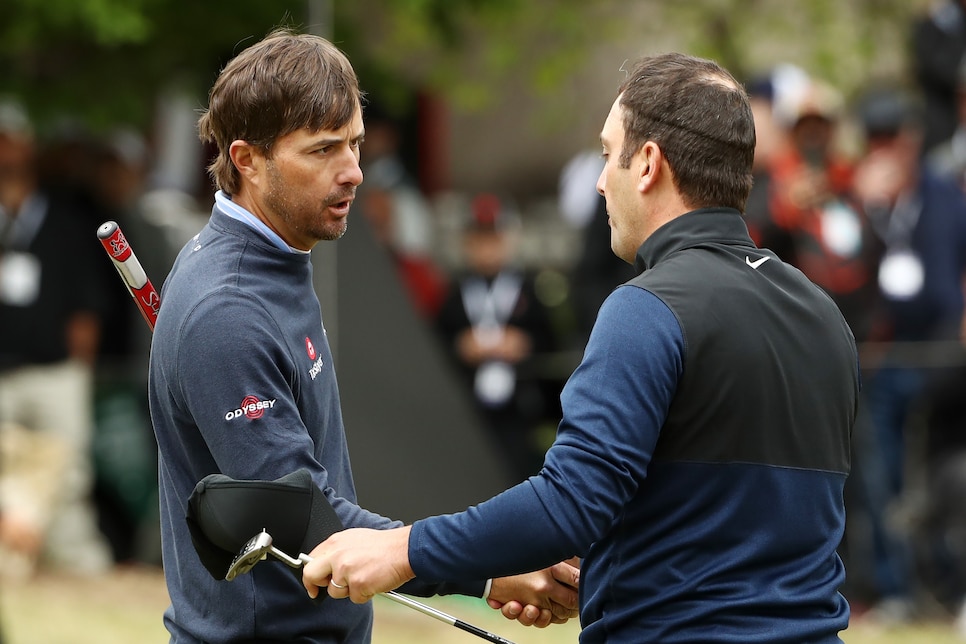 The PGA Tour heads to Texas this week for the WGC-Dell Technologies Match Play, the third of four World Golf Championships this season. This marks the fourth season the event will be held at Austin Country Club in Austin, Texas.
This also marks the fifth year of the event's new, pool-play format, which doesn't feel so new any more. The 64 players are broken up into 16 groups of four, and everyone plays each other once in each group, with one man advancing to the round of 16. A won match is a full point and a halved match is a half of a point. The player with the most points at the end of all three matches moves on to the round of 16, and any ties are decided in a sudden death playoff.
The World Cup style format has yielded some exciting results, with Rory McIlroy, Jason Day, Dustin Johnson and Bubba Watson claiming wins in the last four years. All four former winners are in the field this year, as is Tiger Woods, who will be playing in this format for the first time in his career. Woods is in a group this year with Brandt Snedeker, Aaron Wise and Patrick Cantlay. The group packing the most star power, Group 12, consists of Day, Phil Mickelson, Jim Furyk and Henrik Stenson.
Tee times for Sunday's matches are below. Check back here each day for the latest tee times.
On Sunday, the Golf Channel will carry live coverage of the Semifinals from 10 a.m. to 2 p.m. The final match will begin at 3 p.m. on NBC.
Sunday tee times for the Final matches (all times ET)
Consolation - Francesco Molinari vs. Lucas Bjerregaard -- 3:05 p.m.
Final - Kevin Kisner vs. Matt Kuchar -- 3:25 p.m.