The Loop
2017 PGA Championship: Our 13 favorite items at the Quail Hollow merchandise tent
Most merchandise tents at major and PGA Tour events are stocked with the same apparel from the same manufacturers; the only thing that changes is the embroidered tournament logo. However, that perspective cannot be said for the mementos, souvenirs and other accessories on display, as these items are infused with a local zest or creativity their clothing counterparts lack. With that in mind, we gathered our 13 favorite things at the 2017 PGA Championship merchandise tent.
Quail Hollow Cornhole Boards
FACT: Roughly 94 percent of cornhole boards are emblazoned with an American flag or college mascot. Break from the mold with these bad boys, which are pre-stained with an impressive weather-worn coating.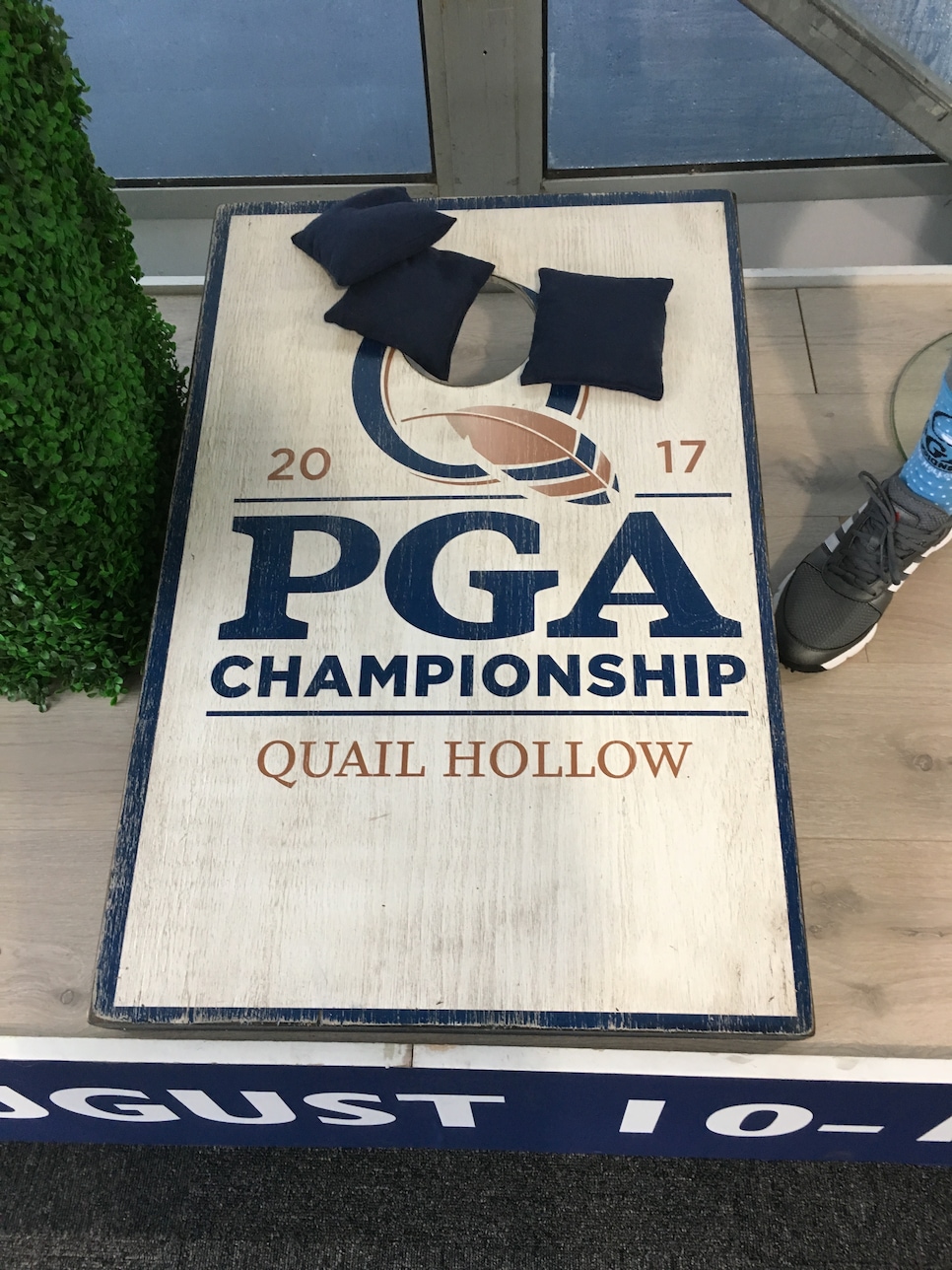 True, you can find these at most events. But, in this man's opinion, they're one of the few items that are both fashionable (framing a flag with accompanying photos of the course makes for a nice addition to the man cave) and functional (finally, something to put on the stick on your backyard makeshift practice hole).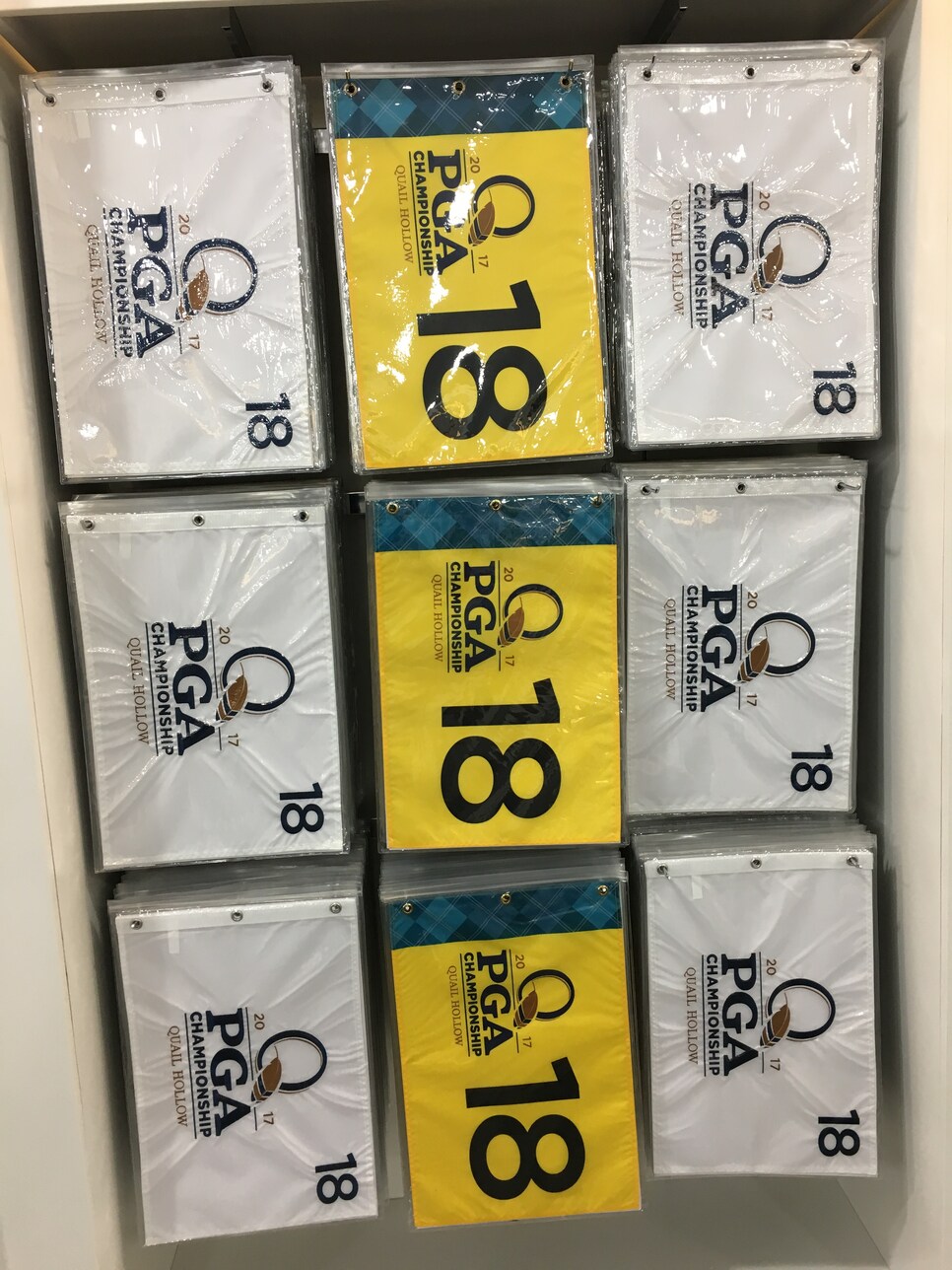 The official placard for the 2017 PGA Championship, featuring Quail Hollow's par-5 seventh hole. A volunteer proudly told me he kept it out of the water when he played the course. "One of the most satisfying doubles I've ever made," he said.
This may seem generic, but -- to that niche Venn Diagram of coffee and golf enthusiasts -- rocking a major championship labeled mug is akin to women brandishing their engagement rings, instilling instant intrigue, excitement...and a bit of jealousy.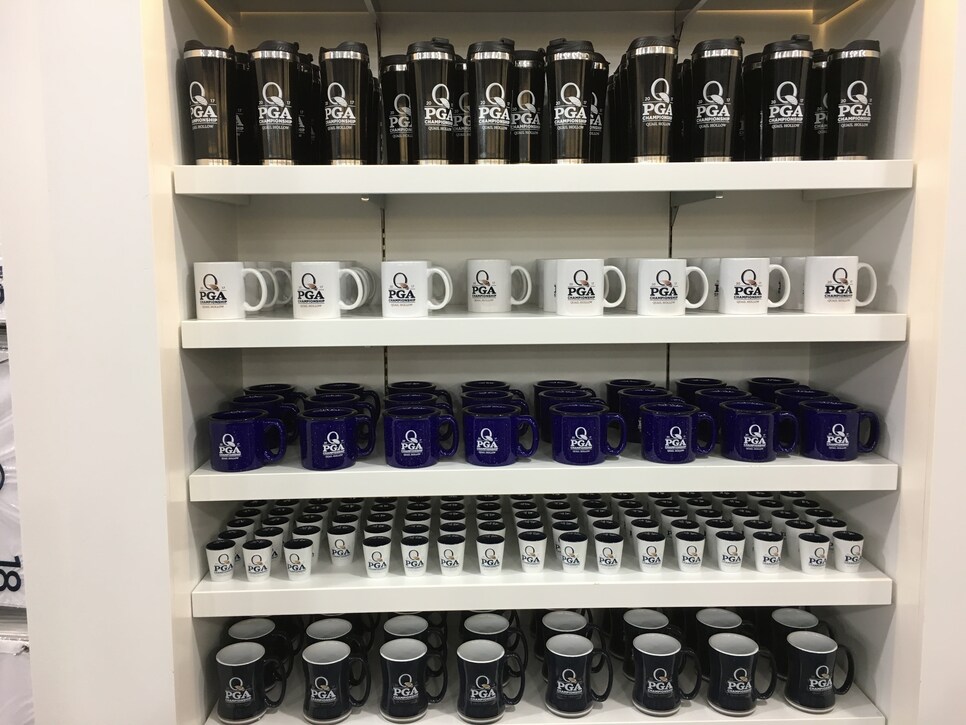 What better way to enjoy a libation from local breweries like Wooden Robot, Olde Mecklenburg and Heist. Or perhaps this is meant for those that fall victim to "the Green Mile," who probably need a drink or three coming out of that gauntlet.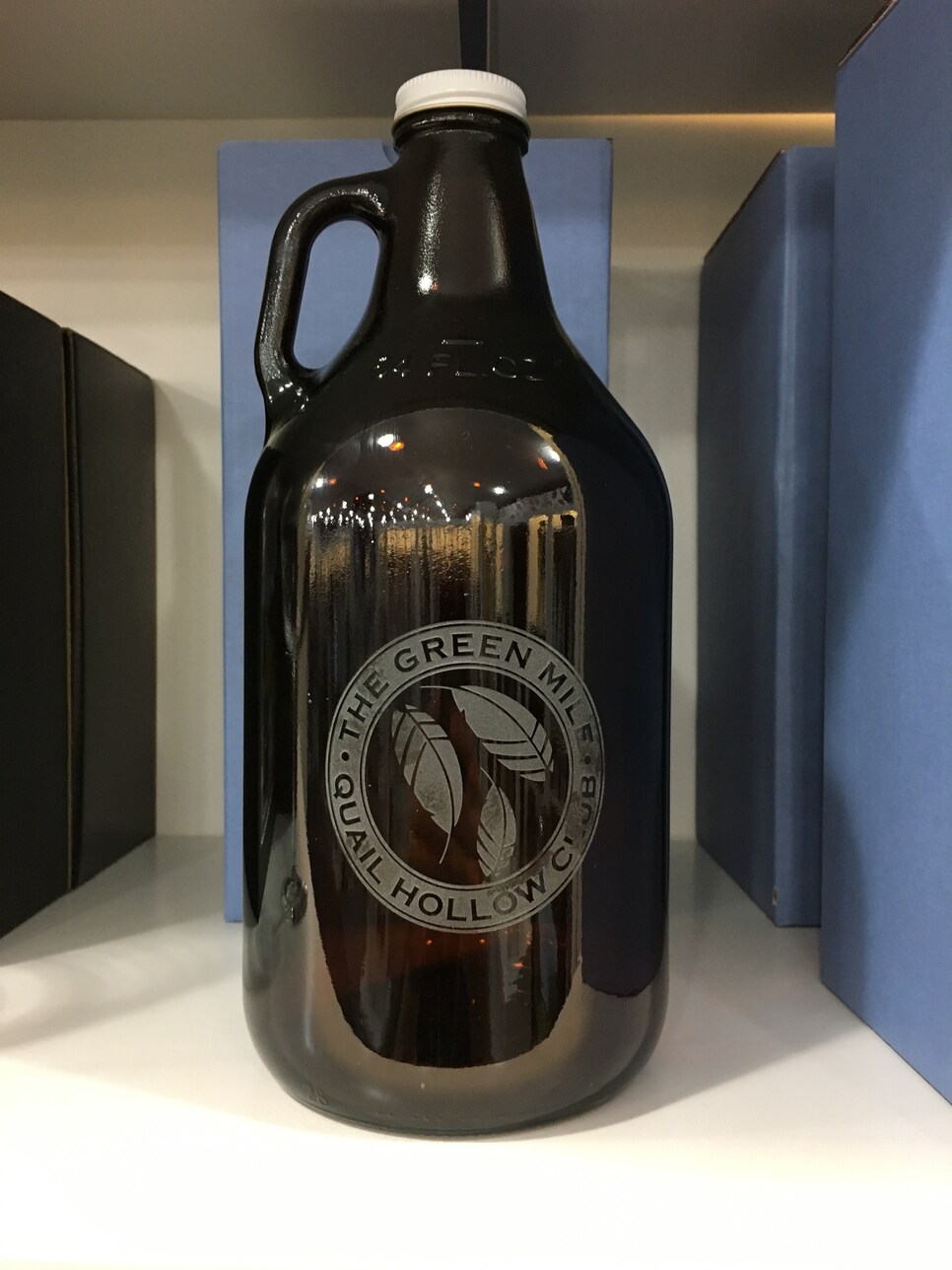 I'm against all form of club advertisements on headcovers; you already shelled out $500 for their driver, no need to give them a free billboard, too. Instead, keep your sticks warm and safe with one of these pillows.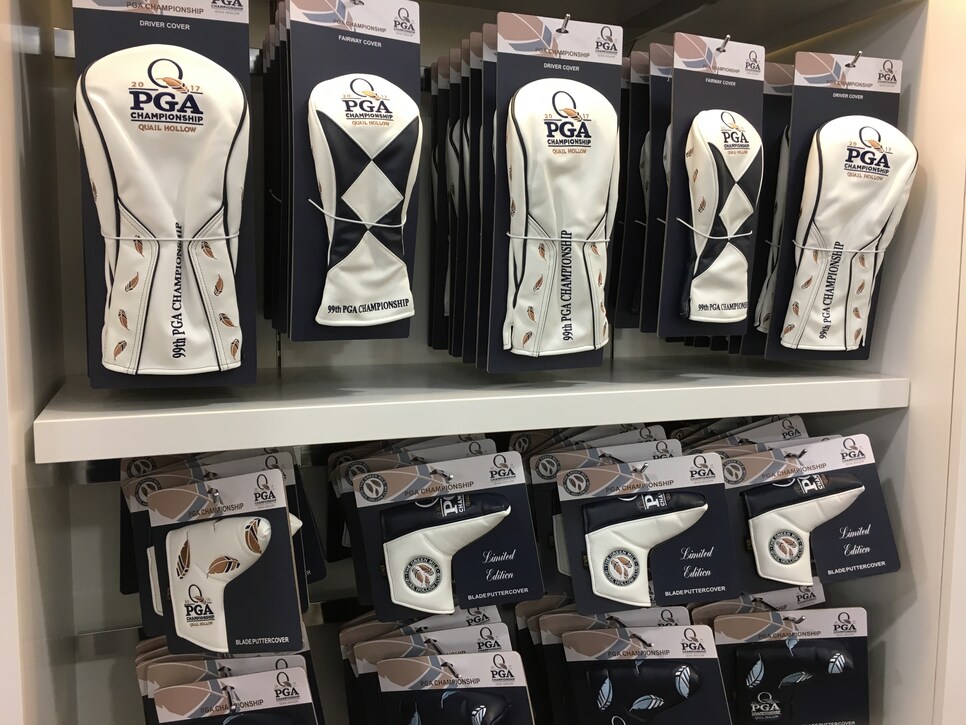 I'm a proud Buckeye, but damned if I didn't have a small yearning to switch allegiances to the Tar Heel State strictly so I could put this beauty in the house.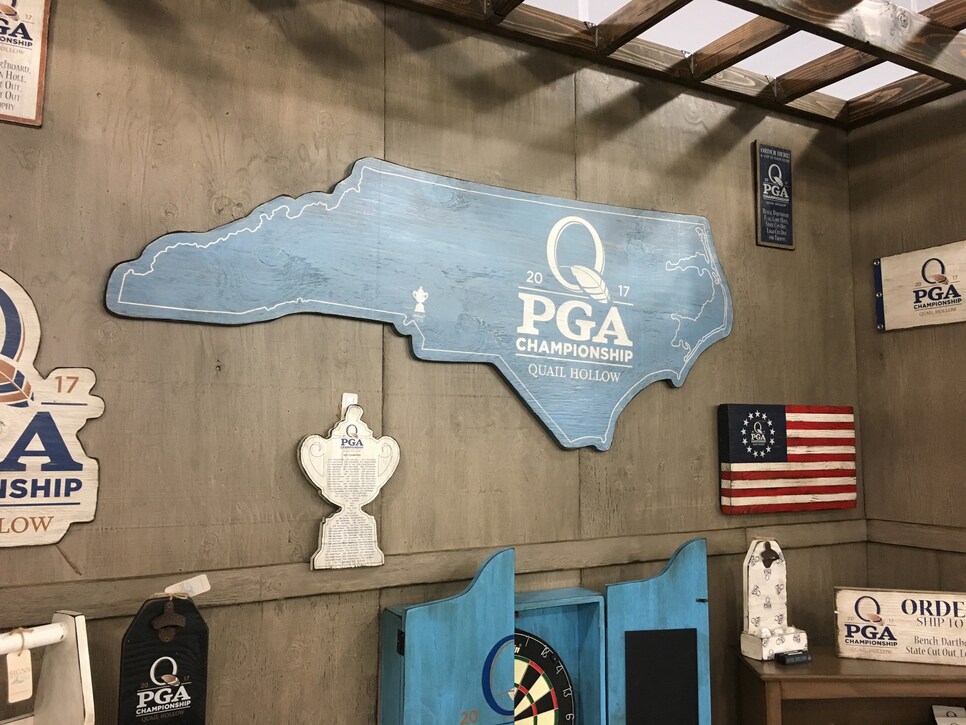 I don't know where one would hang it, the stitching is a tad off and it looks like it's already wearing out. I MUST HAVE IT.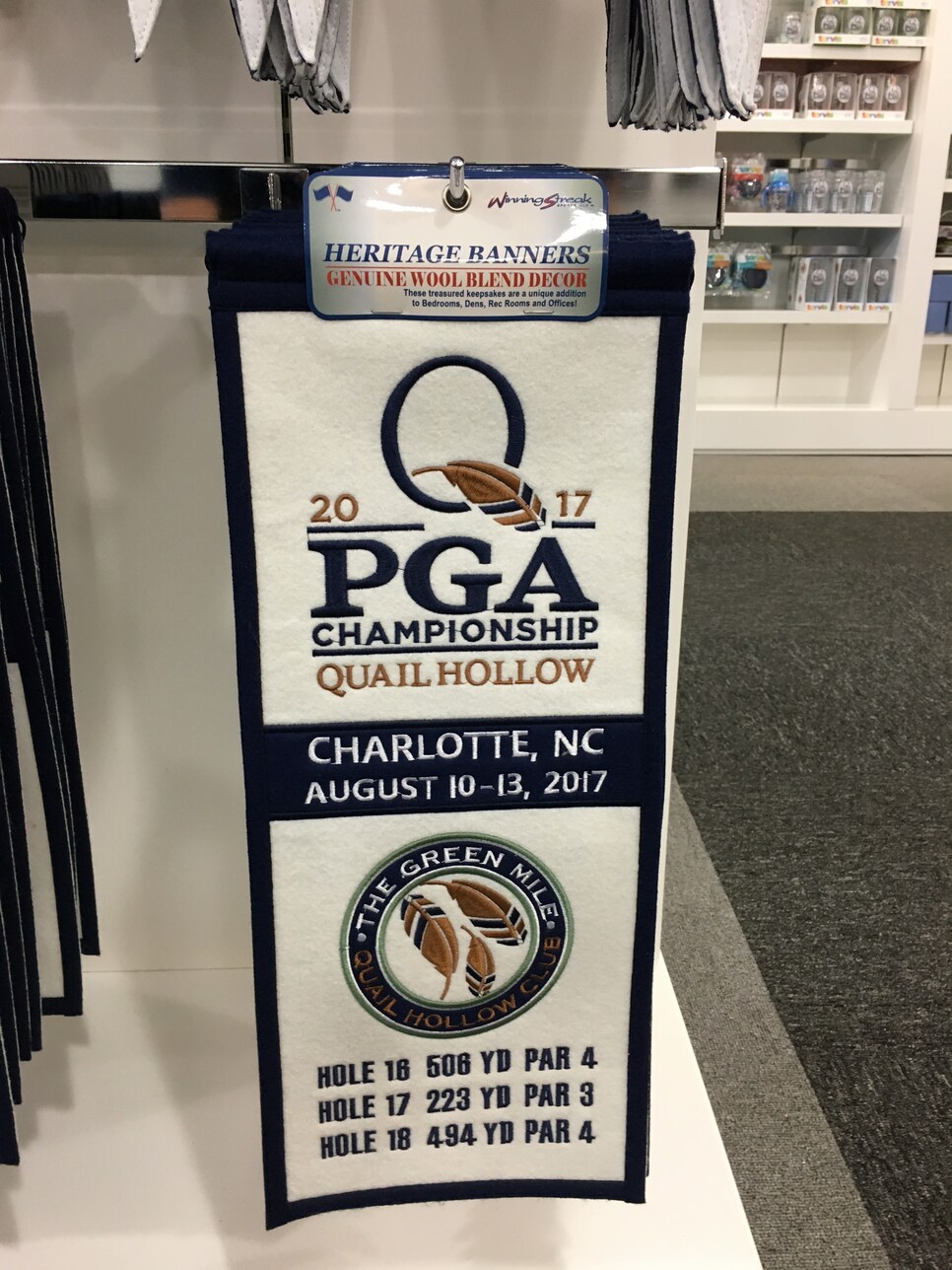 You know you're an addict when you're non-golf games are decorated in a golf motif.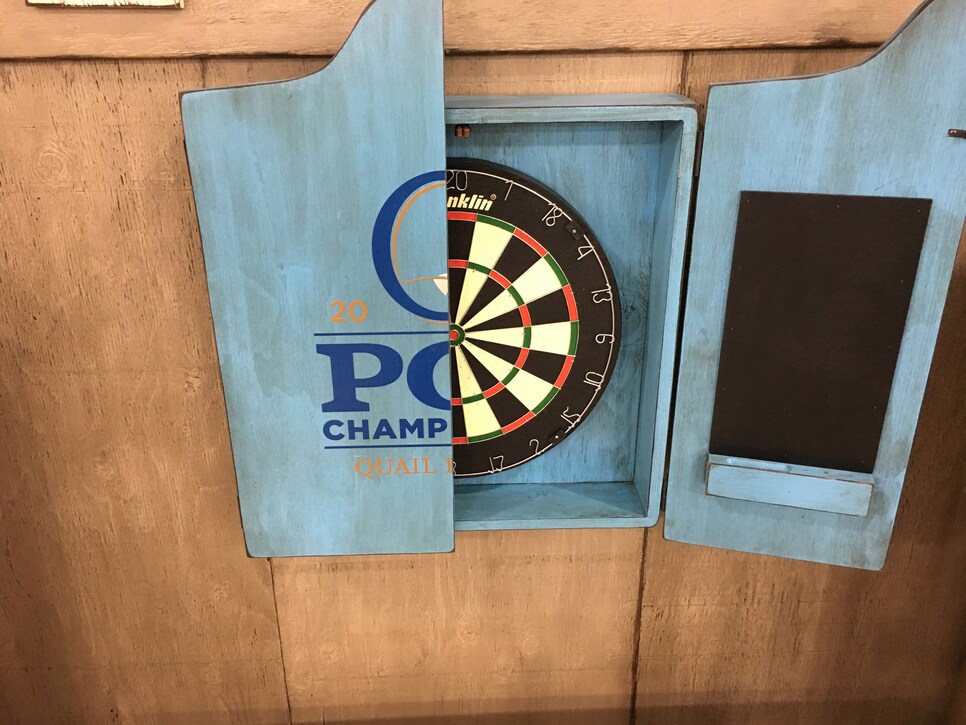 For those in desperate need to trim down that Costanza-like wallet, this badge will help you make the transition in style.
Listen fellas, there's no way around it: you're going to lose the "GET THAT DRINK OFF THE TABLE NOW!" battle with your significant other every time. So while you're acquiescing to these Stalin-like demands, might as well put your own spin on it.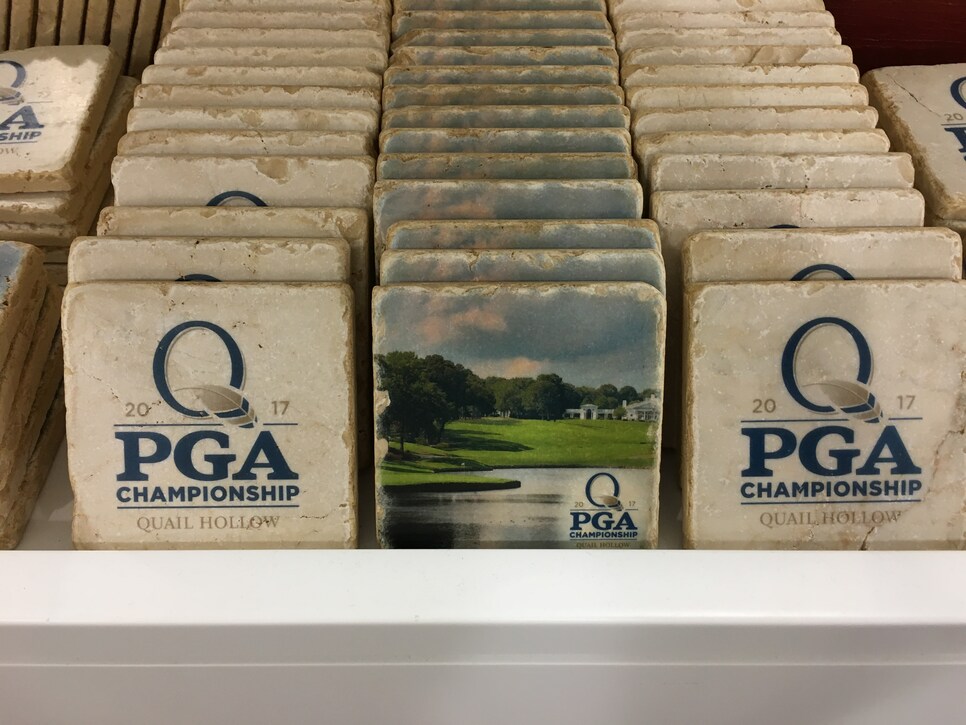 Perfect for out in the yard, in the garage or another man-cave submission. Not quite as cool as old seats from torn-down stadiums, but pretty damn close.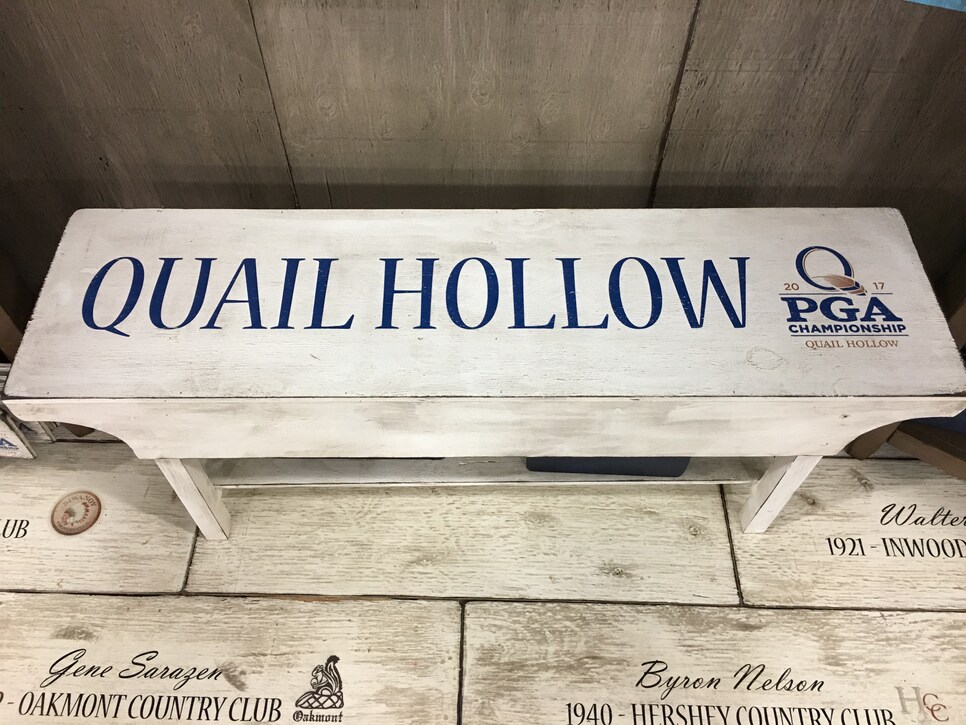 The use of poker chips as ball markers is the Roe vs. Wade of the golf world. If you're going to have them in your pocket, at least bring some class to the affair with these Wanamaker-themed tokens.