GOLF DIGEST PRESENTS THE 2010 HOT LIST. PLUS, JAIME DIAZ ON TIGER WOODS.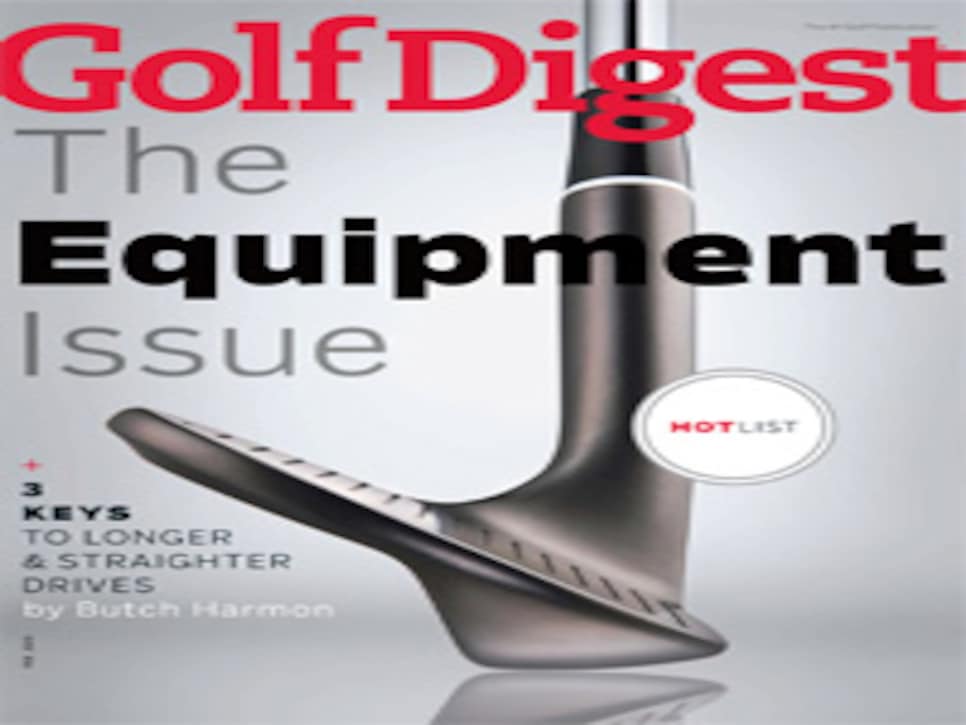 THE 2010 HOT LIST (page 88)
Check out the top clubs of 2010, as reviewed by scientists, retailers, teachers, amateur players and Golf Digest's team of equipment editors. More than 400 clubs were evaluated to produce the game's most extensive ranking of equipment. Whether you're trying to improve your handicap or simply looking for a fresh set of clubs, the Hot List is the place to find what works best for you. Visit www.golfdigest.com/go/hotlist for more information.
'WHAT HAPPENED?' (page 80)
Senior writer Jaime Diaz's eighth annual assessment of Tiger Woods' career takes on a different tone this year. Diaz begins by providing insight into Tiger as a young man and his relationship with his parents, and then explains what Tiger must do to overcome the biggest challenge he's ever faced.
LAST CALL FOR PEBBLE DREAMERS (page 54)
We've heard from all kinds of golfers telling us why they should be the one average American golfer to play in the 2010 Golf Digest U.S. Open Challenge at Pebble Beach. This month, we share a sampling of the entries and remind interested participants that they have until January 31 to state their case. The 60 words-or-less essay can be submitted at www.gdopencontest.com.
SPECIAL REPORT: THE GOLF DIGEST FIFTY (page 52)
Golf Digest presents its seventh annual ranking of the top money makers in golf, led once again by Tiger Woods who is now golf's first $1 billion man (his 2009 on-and off-course earnings pushed his total since 1996 to $1,008,693,531). While the list provides hints that companies are allocating their money more at the top, the impact of the Woods' scandal on his earnings remains a huge question. Check out the rest of the players on the list and read about the most notable trends of 2009.
2009 GOLF DIGEST AWARDS (page )
For 55 years, Golf Digest has honored the best players in the game after each season. From Rookie of the Year to World Player of the Year, find out who took home top honors in 2009.