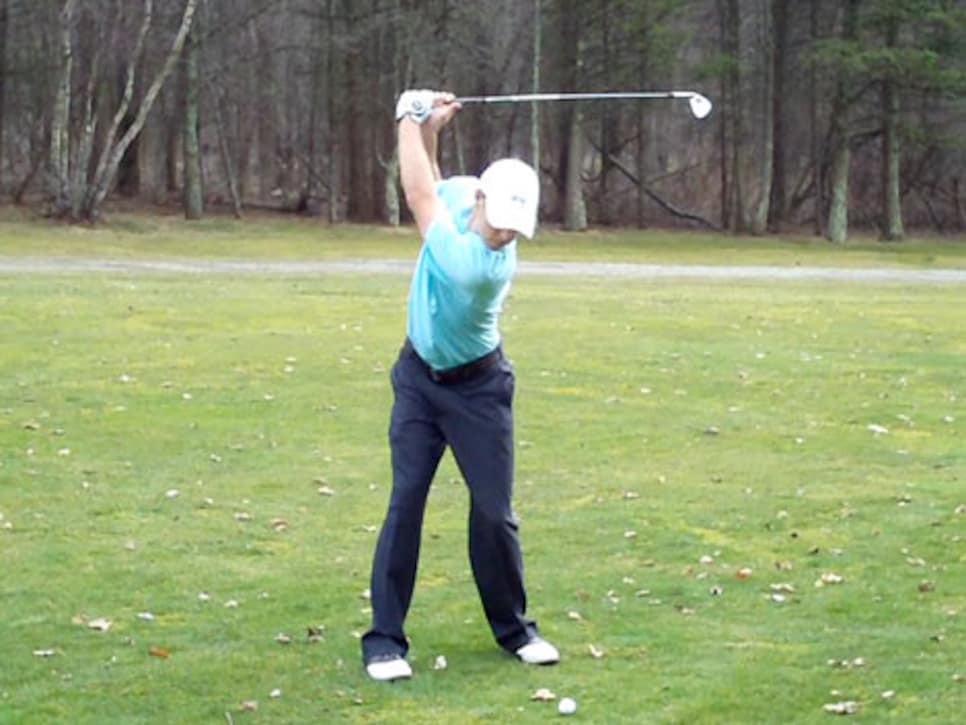 *Editor's Note: Golf Digest's Max Adler, a former college golfer at Washington and Lee University, is among the thousands of dreamers who hope to qualify for this June's U.S Open at Bethpage Black. In his online diary, he'll take readers through the highs and lows as he gets ready. *
Three birdies and two bogeys were good enough to eek my first under par round (71) of my Open Qualifying training. This bodes well as this was my sixth round of the season, which is a personal best for quickness to post an under-par score. The 6,662-yard layout with virtually no rough on which it transpired certainly dampens my enthusiasm, but I've got to focus on the positive. The greens were so bumpy that not even Tiger would've made a 20-footer on them, except by pure chance. For the first time in a while, I stood over the ball and had a fair notion of where it was going to go when I hit it.
But if anyone's showing they've got their game ready, it's my officemate and caddie Jeff Patterson. When the audible was called Friday afternoon to ditch work and go play golf, we received a grave call from Digest Editor Ron Kaspriske, who reported traffic was at a at a dead standstill on the Merritt Parkway. The likelihood of us making our just-booked 2:40 time on the notoriously full tee-sheeted county course, was uncertain. Driving the lead car, Patterson pioneered a back-roads route that got followers freelancer Ashley Mayo and myself to the parking lot by 2:36.
Last year I came within minutes of missing my tee time at the Connecticut Amateur Qualifier due to unexpected traffic on this same cursed parkway. I managed to qualify that day, but opened with a string of bogeys that made it overly interesting. Fresh, blood-boiling road rage does not have a helpful effect on my tempo.
So besides gaining some confidence, Friday's round reminded me that it's sometimes the little details, like clocks and Mapquest, that could stop my Open Qualifying campaign before it even begins. Mark my words, getting to the course in time will not be an issue for Patterson and me at the Local Qualifier.