News
Ballesteros Awaits Test Results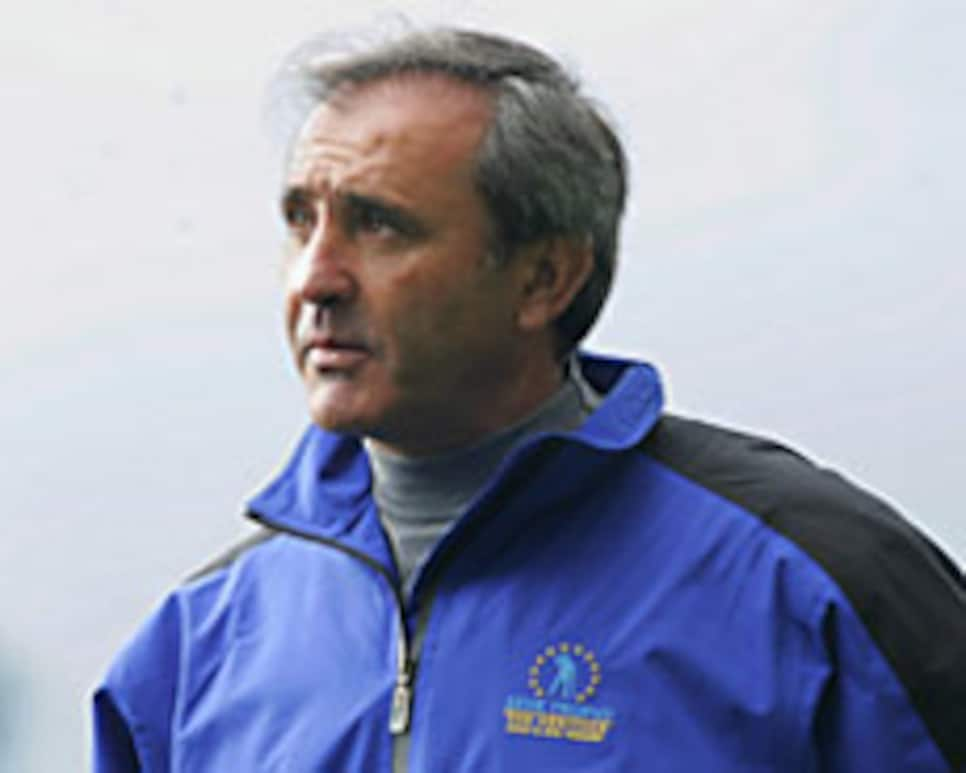 MADRID (AP) -- Golf great Seve Ballesteros is awaiting further test results after completing a second round of chemotherapy.
The five-time major winner said in a message posted on his Web site that his "spirit and determination are still unshakable" and that he's itching to get out of the house and "go back to normal life."
The 51-year-old underwent four separate surgeries -- including three in eight days -- after doctors discovered a cancerous brain tumor last October.
Ballesteros, who has been staying at his home in Santander since being released from a hospital just before Christmas, said that he had "tolerated satisfactorily" the second round of chemotherapy.
He was admitted to a hospital on Oct. 6 after fainting at Madrid's international airport.
In his heyday, Ballesteros was known for spectacular shots and fearless improvisational play that won him three British Opens and two Masters. He also recorded 50 career victories on the European Tour and is widely recognized as having transformed European golf.
After lobbying to have the Ryder Cup expanded to include continental Europe in 1979, Ballesteros helped beat the United States in 1985 to begin two decades of dominance. He also captained Europe to victory in 1997 at Valderrama, Spain.
Ballesteros retired in 2007 because of a long history of back pain and has since concentrated on golf course design.