News
Seve Begins Chemotherapy Treatment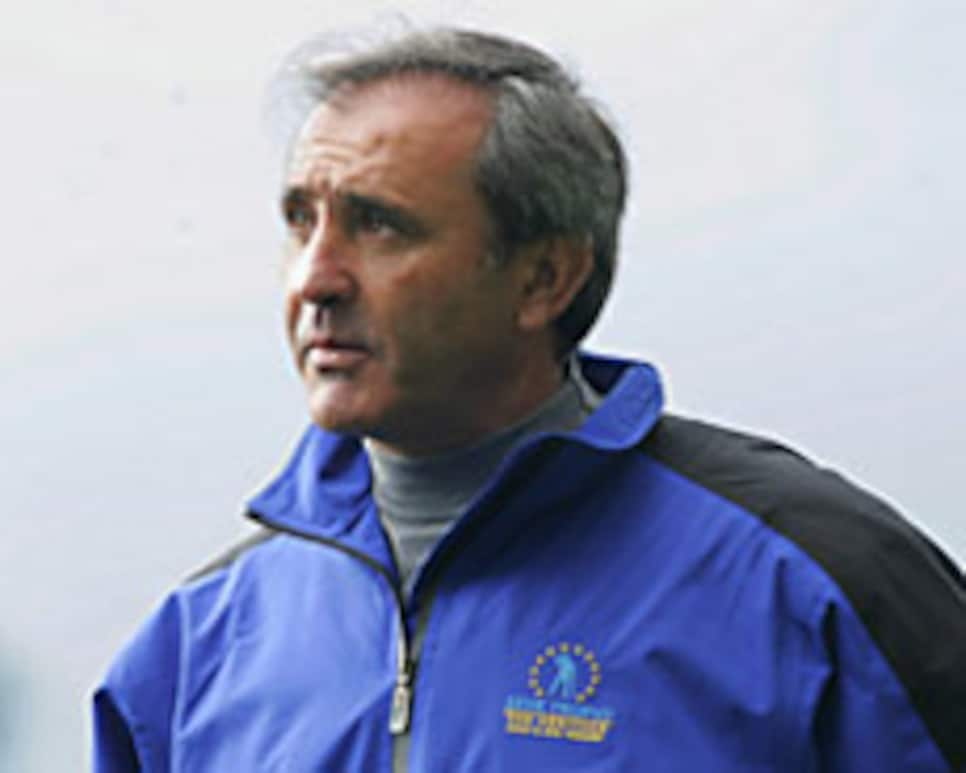 MADRID, Spain (AP) -- Seve Ballesteros has returned to his home in northern Spain to begin chemotherapy treatment following recent surgery on a brain tumor.
The Spanish golf great, who was released from a Madrid hospital Dec. 9, traveled Thursday to Predena.
"Today is Friday and I have started my first chemotherapy session," Ballesteros said on his Web site. "At this point, my thought is to rest and follow the neurosurgeons."
A winner of five major tournaments, Ballesteros said he would provide more news on his condition in January and wished all his fans a "Merry Christmas" and thanked them for their support.
Ballesteros was admitted to the hospital Oct. 6 after fainting at Madrid's international airport before boarding a flight to Germany. He underwent four separate operations, including a 6½-hour procedure Oct. 24 to remove the brain tumor and reduce swelling around the brain.
Ballesteros won three British Opens and two Masters titles. He also recorded 50 career victories on the European Tour and is widely recognized as having transformed European golf, in particular helping to revitalize the Ryder Cup.
He retired in 2007 because of a long history of back pain and has since concentrated on golf course design.