News
Pavin Named 2010 Ryder Cup Captain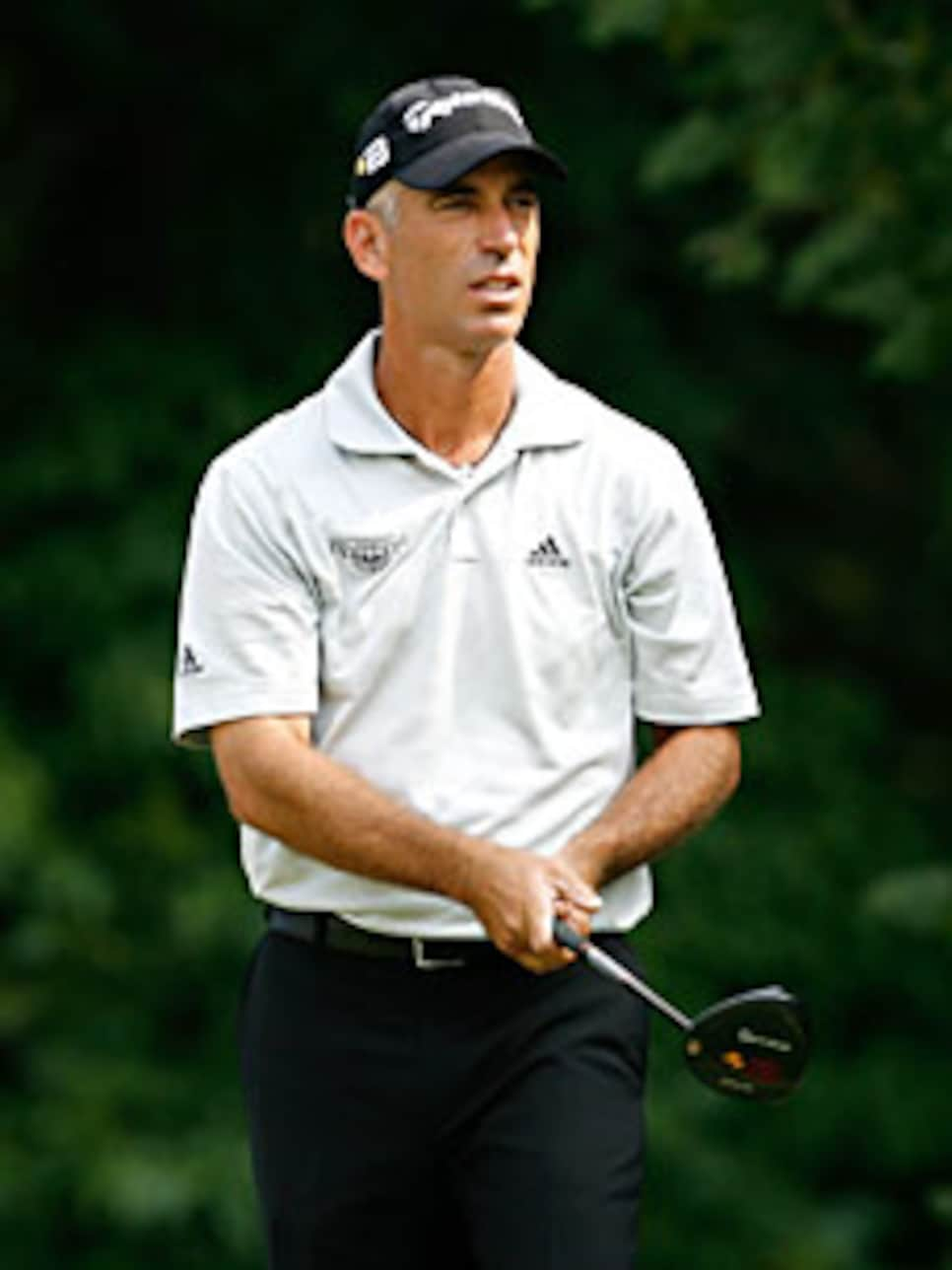 Twice a member of winning Ryder Cup team and once an assistant captain, Corey Pavin has the experience.
NEW YORK (AP) -- Corey Pavin was introduced as the next U.S. captain for the Ryder Cup on Thursday, selected to lead a team in 2010 that will try to successfully defend the cup for the first time since 1993.
A former U.S. Open champion with 15 victories on the PGA Tour, Pavin played in three Ryder Cups and had an 8-5-0 record.
"The Ryder Cup is in my blood," he said at a news conference. "I think if you cut my arm open, Ryder Cup would just bleed out. It's the greatest event in the world, I think, and certainly the golf world."
The Americans have not had a captain in consecutive Ryder Cups since Ben Hogan in 1947 and 1949. U.S. players lobbied for Azinger to return the night of their victory at Valhalla, and only recently has he said he might be interested.
But PGA of America president Jim Remy said the organization didn't want to break with precedent.
"We have so many great players who have earned that right to be a Ryder Cup captain that we want to make sure that we support them and hopefully not leave any great player behind," he said.
The 2010 Ryder Cup will be played at Celtic Manor in Wales. The Americans have not won in Europe since The Belfry in 1993, when Pavin was on the team. He served as an assistant to captain Tom Lehman in 2006.
Pavin said it was too early to discuss whether additional changes would be made to the selection system. Azinger was responsible for modernizing the system to account for the influx of international players on the PGA Tour. He based points on money and doubled the captain's picks to four.
"I've already asked the PGA of America if I could have 12 picks, but I think they rejected that already," Pavin joked.
Pavin played on two winning Ryder Cup teams, including the last U.S. team to win on the road, in 1993 at The Belfry. He made his Ryder Cup debut in 1991 at Kiawah Island.
"I've been waiting 17 years to be sitting right here at the podium," he said.