News
Seve Ballesteros Leaves Hospital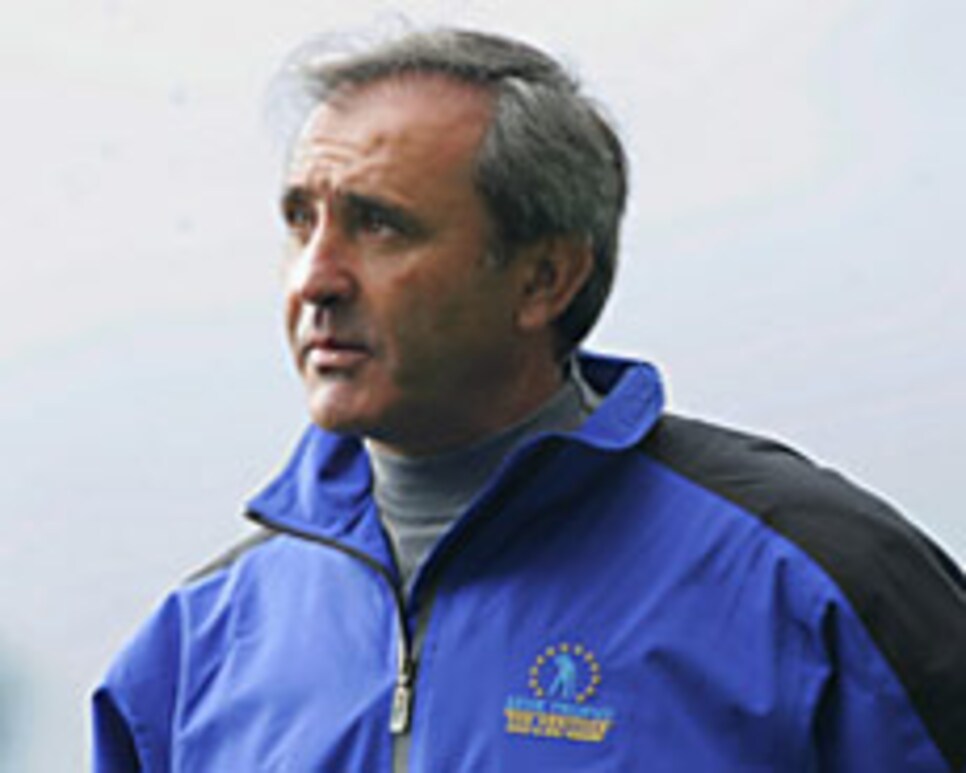 MADRID, Spain (AP) -- Spanish golf great Seve Ballesteros was released from the hospital Tuesday, more than two months after undergoing brain surgery to remove a malignant tumor.
The 51-year-old Spaniard left the hospital Tuesday morning but will continue to be treated as an outpatient, Madrid's La Paz hospital said in a statement.
Ballesteros, one of Spain's best known sports personalities, was admitted Oct. 6 after fainting at Madrid's international airport. He had several operations, including a 6 1/2 -hour procedure Oct. 24 to remove the brain tumor and reduce swelling around the brain.
A five-time major champion, Ballesteros is known for spectacular shots and fearless play. He retired in 2007, but has remained active in the sport, designing golf courses.