News
Seve Expected To Leave Intensive Care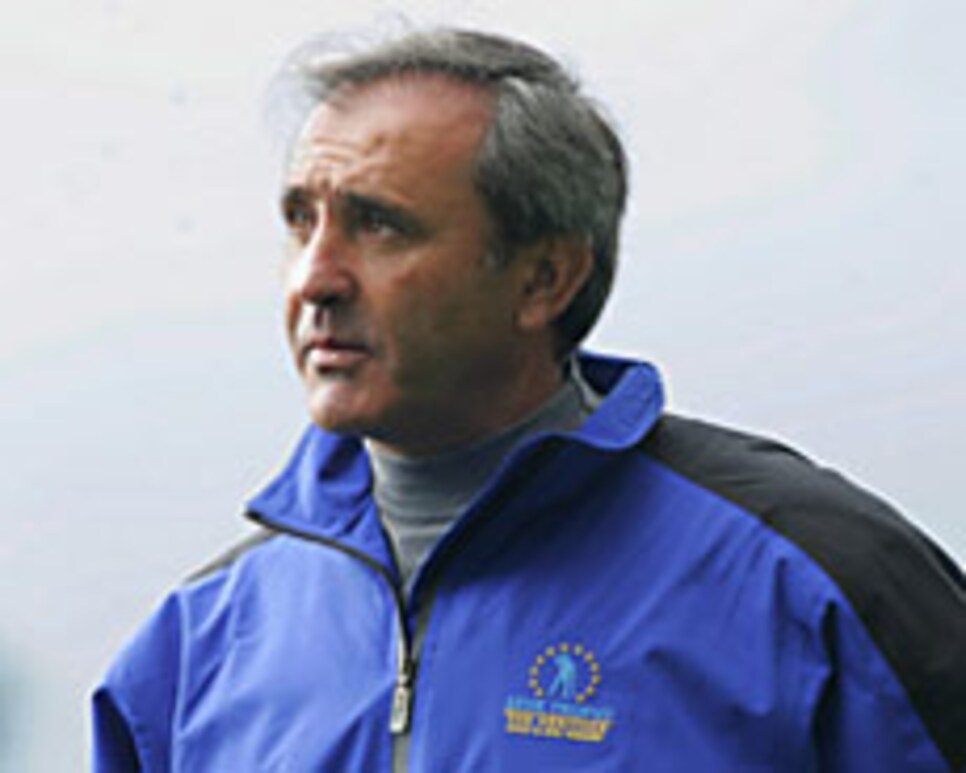 MADRID, Spain (AP) -- Seve Ballesteros is improving following brain surgery on a malignant tumor and is likely to be released from intensive care next week.
The golfer's condition "continues to improve," Madrid's La Paz hospital said Friday in a statement. "It is likely that next week he will leave the intensive care unit."
The 51-year-old Spaniard underwent a 6½-hour operation on Oct. 24 to remove the brain tumor and reduce swelling around the brain. It was his third operation since being admitted 18 days earlier after fainting at Madrid's international airport.
The hospital said earlier that Ballesteros is conscious and able to talk to relatives. Following his release from intensive care, Ballesteros is likely to be returned to a normal hospital ward, according to the statement.
It was not clear when he might be cleared to go home.
Ballesteros, a five-time major champion, is known for spectacular shots and fearless play. He retired in 2007, but has remained active in the sport, designing golf courses.