News
Seve Remains In Stable Condition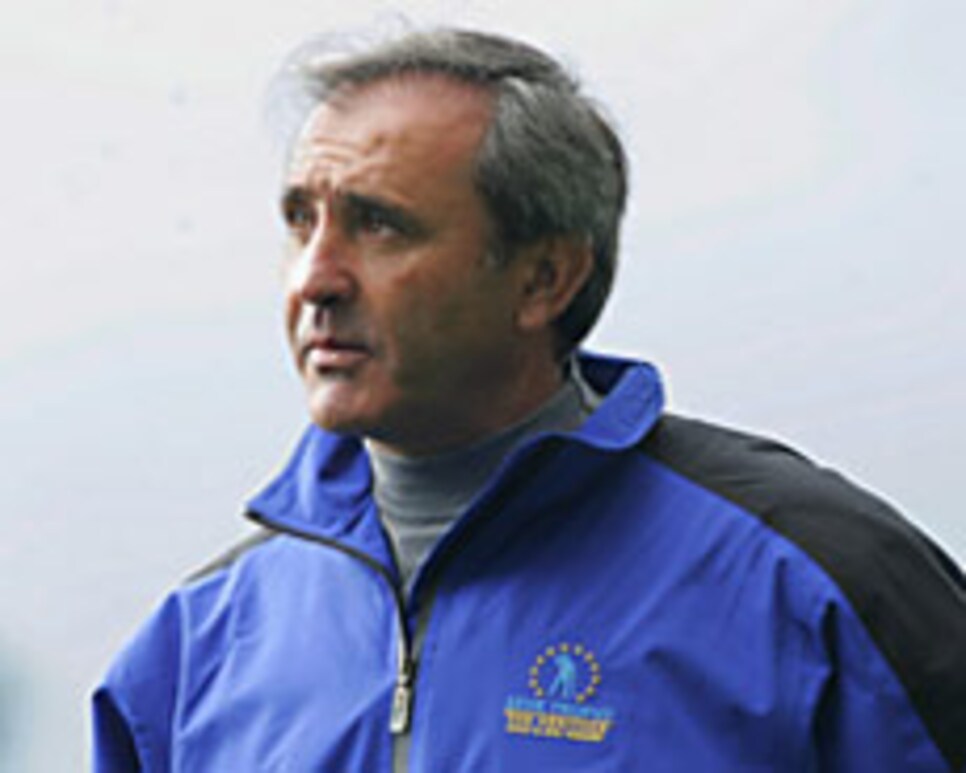 MADRID, Spain (AP) -- Seve Ballesteros remained in stable condition in a Madrid hospital on Friday following last week's brain surgery on a cancerous tumor.
La Paz hospital said in a statement that the 51-year-old Spaniard's condition was "evolving favorably," and marked no change from the last update that was released Wednesday.
Ballesteros, a five-time major winner, remained in intensive care one week after a 6 1/2-hour operation to remove the brain tumor and reduce swelling around the brain. It was his third operation since being admitted on Oct. 6 after fainting at Madrid's international airport.