News
Schwartzel Takes One-Stroke Lead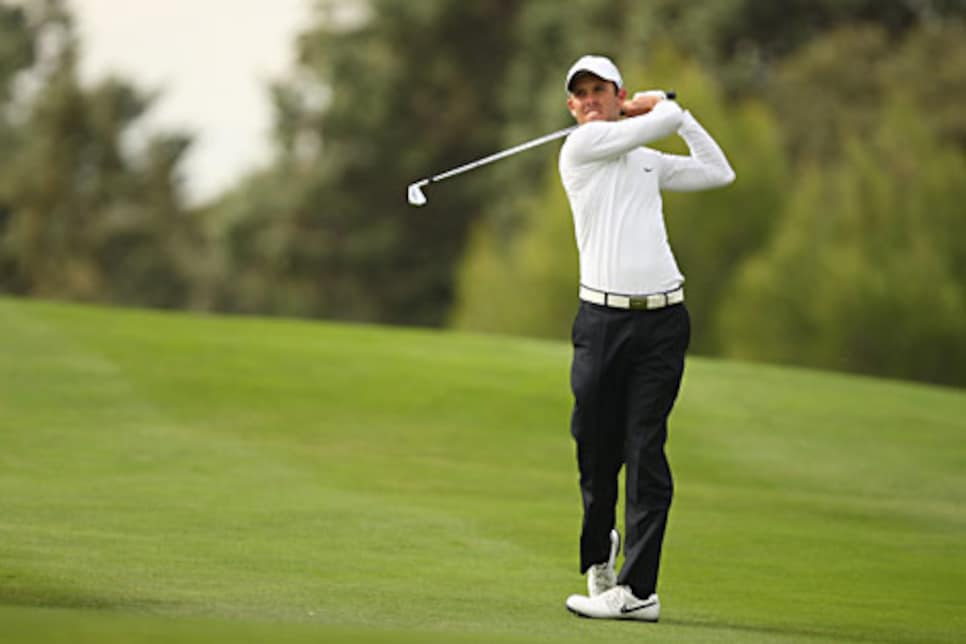 Schwartzel added a 66 to his previous rounds of 69 and 64 and is 14-under after 54 holes.
MADRID, Spain (AP) -- Argentina's Ricardo Gonzalez shot a 9-under 62 Saturday to trail South Africa's Charl Schwartzel by one stroke after the third round of the Madrid Masters.
Schwartzel birdied the 18th hole for a 66 and finished at 14-under 199 overall.
Gonzalez shot 27 on the back nine, with six birdies and an eagle. Spain's Pablo Larrazabal also shot 62, and trailed the leader by three strokes.
Larrazabal had an eagle, eight birdies and a bogey to share the day's lowest score.
"I began playing quite well, but it was the eagle at the (fourth) hole that shot me up," the Spaniard said. "It's a shame I three-putted the fifth hole."
Schwartzel nearly pulled out of the tournament because of back pain.
"I didn't feel very well this morning," Schwartzel said. "I felt a bit strange. I'm glad I didn't retire. My back hurt and I went to a physiotherapist and he gave me a patch. I slept with it on even though I didn't get much rest."
Two-time Masters champion Jose Maria Olazabal (71) made the cut in 54th place at 213.