News
Take It Easy And Cruise Or Not?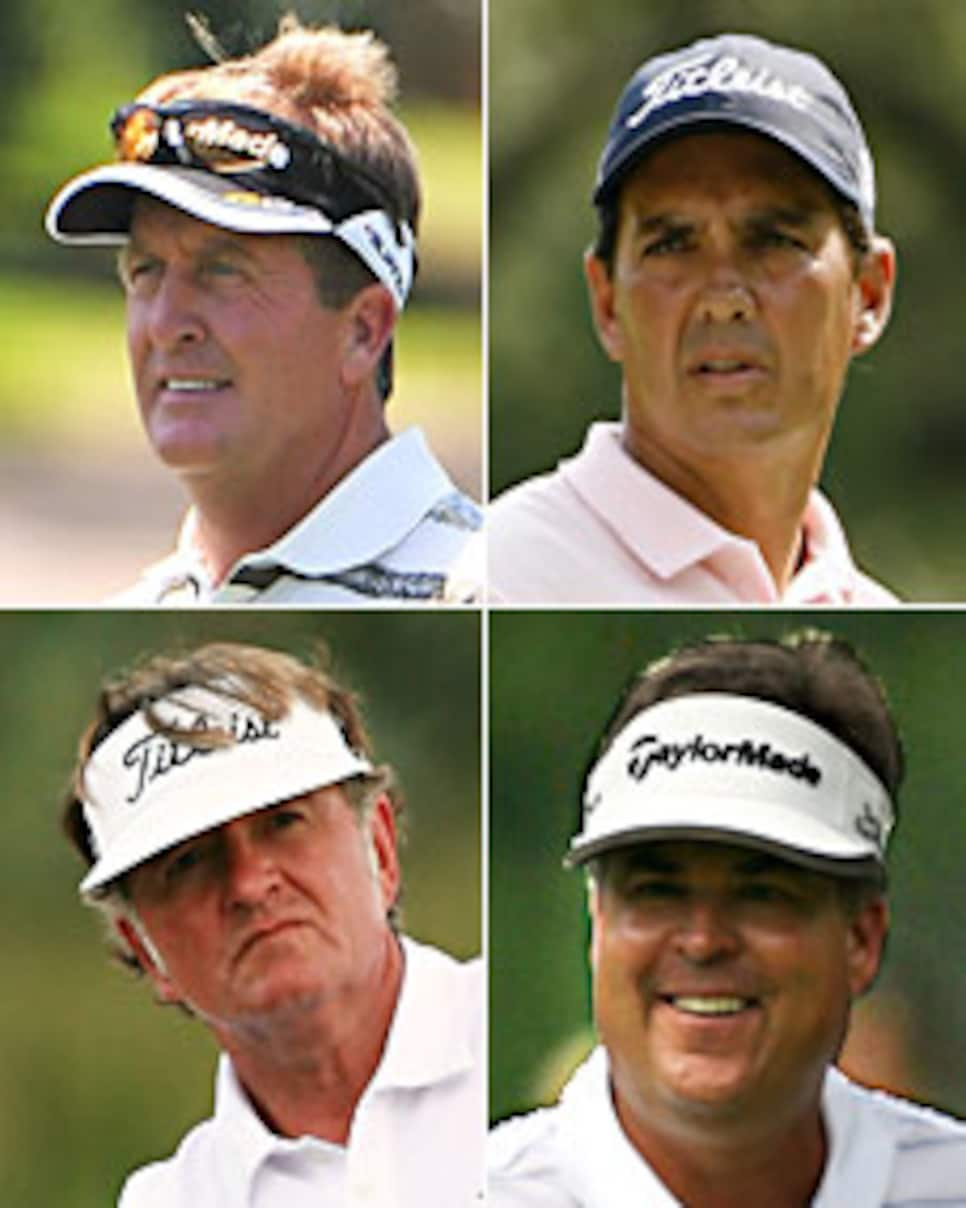 Funk, Pernice, Perry and Armour are players currently facing the dilemma.
The average age of the winners of the last two PGA Tour events is 35, which makes sense, this generally representing the prime of one's golf career. Yet 24 years separate those two winners -- Anthony Kim, who won the AT&T National Sunday, is 23, and Kenny Perry, the winner of the Buick Open last week, is 47.
This is duly noted to demonstrate that golf at its highest level is not exclusively a young man's game, even accounting for Kim's two victories in his last five starts (Perry, incidentally, has two victories in his last four starts). It's also worth noting that a pair of 48-year-olds, Tommy Armour III and Tom Pernice Jr. (each of whom will soon turn 49) finished in the top 10 at the AT&T National and for a time Sunday were the top two names on the leader board.
Why, we ask in light of these performances from the tour's elder statesmen, would those who remain productive tour players into their late 40s and retain tour exemptions even consider playing the Champions Tour when they turn 50?
The issue came to light recently when Fred Funk, 52, spoke of the difficulty of attempting to play both tours and the need to decide between one or the other. By virtue of his victory in the 2005 Players Championship, Funk has a PGA Tour exemption through 2010. Perry said he'll wait until he's 50 to decide.
Armour, meanwhile, recently said that should he remain exempt on the PGA Tour entering his 50s he'll continue to play there rather than the Champions Tour. "This is the show," he said, "and this is where the money is."
Right answer, wrong reason. If it were simply about the money, Armour, the prototypical journeyman who on eight occasions in his long career has failed to retain his exemption, might find it less stressful earning a lucrative living on the Champions Tour. It isn't (or shouldn't be) about the money, however, particularly for players still delivering into their late 40s, for whom money presumably is no longer an issue. Even Armour, who has never finished better than 35th on the money list, has earned nearly $9 million, including a career-high $1,384,526 this year.
The idea for professional athletes in any sport is to compete at the game's highest level, and it seems curious that those who retain the ability to do so would consider forfeiting the opportunity in favor of easy street (less stress, 54-hole events and no cut). Or is that easy money?