News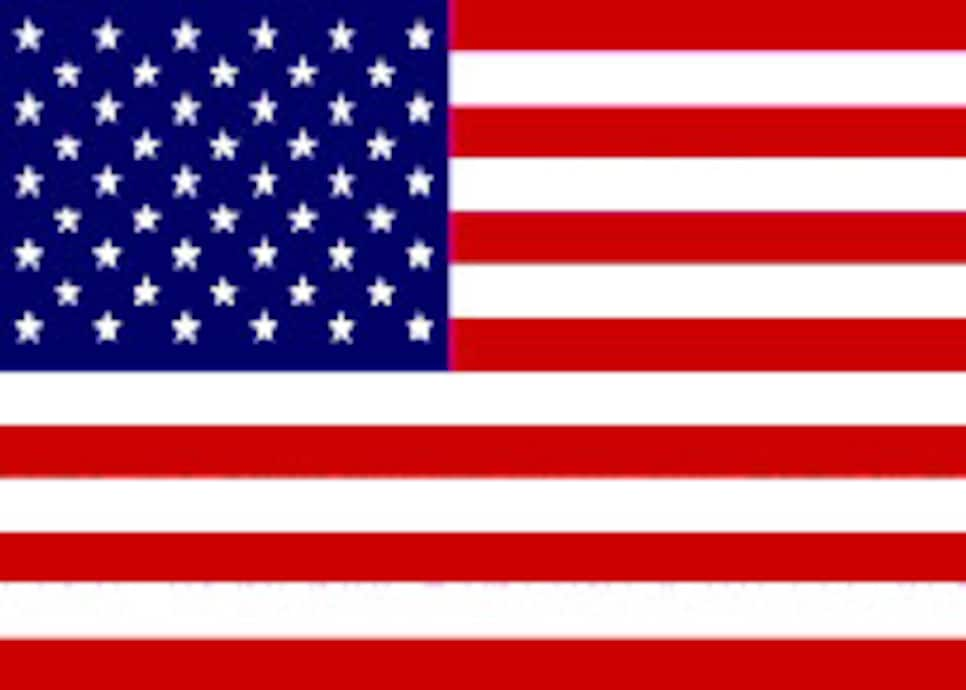 Christie Kerr's win in 2007 was the lone bright light for American's in recent majors.
Here are a couple of trivia questions whose answers are at best puzzling and at worst disturbing, depending on your perspective. Who was the last American to be the LPGA Player of the Year? And who was the last American to top the tour's money list?
The answer to the first is Beth Daniel in 1994, and to the latter the proper response is Betsy King in 1993. That either says a lot about the development of women's golf around the world, or it serves as an ominous signal about the health of the women's game in the United States. Most likely it's a bit of both.
And what better time to discuss the matter than as we head into the U.S. Women's Open which begins June 26 at Interlachen Country Club in Edina, Minn. Cristie Kerr, an American, is the defending champion, and Paula Creamer, who sports red, white and blue as well as her trademark pink, are among the favorites to win. But most of the contenders at Interlachen come from countries far from the Mall of America.
The first two majors of the year were won by Lorena Ochoa of Mexico, who took the Kraft Nabisco Championship in a romp, and Yani Tseng, the 19-year-old rookie from Taiwan, winner of the McDonald's LPGA Championship in a playoff with Maria Hjorth of Sweden. With their victories, non-Americans have now won 24 of the last 30 LPGA major championships.
The good news coming into Interlachen is that of the six majors Americans have won since the beginning of the 2001 season, four have been in the U.S. Open. Non-Americans have won the last eight LPGA Championships, seven of the last eight Kraft Nabiscos, and six of the last seven Ricoh Women's British Opens. That's bodes well for Creamer, who is looking for her first major and, with accuracy off the tee and a sure putter as her strong suits, has a perfect U.S. Open-style game.
The clear favorite, however, has to be Ochoa, who already has six victories in 2008. A close second is Annika Sorenstam, victorious three times this year, second to Ochoa in the Kraft Nabisco, albeit by five strokes, and along with Ochoa one stroke out of the playoff in the McDonald's. Tseng, a significant talent, has more majors in her future and it is only a matter of time before other rookie, Na Yeon Choi of Korea, picks off one of the big ones.
But before we finishing handicapping this year's tournament, let's go back into some historical numbers and try to figure out what they mean.
From 1950 through 1993 when Betsy King topped the list, 43 of the 44 money leaders on the LPGA were Americans, with the lone exception being Ayako Okamoto in 1987. There have been none since
The Player of the Year award was first given out in 1966 and up through its presentation to Beth Daniel in 1994, Okamoto was the only non-American to win. No American has won the award since Daniel.
Every scoring title was won by an American until Sorenstam captured the honor in 1995. No American has won since.
Beginning in 1987, 15 of the last 20 Rookie of the Year winners were born outside the United States, with Creamer (2005), Beth Bauer (2002), Dorothy Delasin (2000), Pat Hurst (1995) and Brandie Burton (1991) the exceptions.
Creamer (3) and Laura Diaz (15) are the only Americans among the top-15 on this year's money list and player-of-the-year standings. Taylor Leon (9) and Amie Cochran (T-13) are the only Americans among the top-15 in rookie-of-the-year points.
There is a decidedly positive way to analyze these numbers: Women's golf is growing worldwide, and that can only be a good thing for the game. No single nation is currently dominating women's golf, which helps give it a global appeal.
The past 30 majors have been won by players from 10 different nations. Sweden leads the way with eight (all by Sorenstam) followed by Korea and the United States with six each (three by Se Ri Pak, with a half-dozen different U.S. winners), Australia with four (all Karrie Webb) and Mexico with two (both by Ochoa). Players from Taiwan, Norway, England and France have each won once.
In the overall sense, this trend is healthy. World-class players have emerged from nations not thought of as hotbeds of golf, such as Mexico, France and Norway. The fact four different Koreans have won majors is impressive considering Pak got their breakthrough win only a decade ago. And Tseng is just the tip of the icebeg from Taiwan –Teresa Lu is one to watch – and players from mainland will soon be joining Shanshen Feng, the only Chinese player with an LPGA card.
But as the game passes from the traditional domination by the United States and Britain – Karen Stupples of England, who won the 2004 British Open, is the only British major championship winner since Alison Nicholas in the 1997 U.S. Open – it does raise certain concerns. Chief among those concerns is whether a strong U.S. television deal can be reached without an American player who can challenge to be No. 1 in the Rolex Rankings.
Last year was a great year for the Americas. Besides Kerr and Pressel, Creamer, Natalie Gulbis, Meaghan Francella, Stacy Prammanasudh, Nicole Castrale, Brittany Lincicome and Sherrie Steinhauer all won LPGA events. Through the first 15 events of 2008, Creamer (2) and Leta Lindley are the only Americans to enter the winner's circle.
While it is not necessary the best player in the world be an American – Webb, Pak, Sorenstam and Ochoa have filled that role quite well for the last decade and a half – enough American's need to win with some degree of regularity to make a lucrative television package – and more importantly, greater exposure on the air – a possibility. Currently, more TV money is coming to the LPGA from Korea and Japan than it is from the United States, and far too much women's golf is being shown on tape delay here.
There is certainly reason to think that an America star – or stars – will emerge. Creamer has won six times and is only 21 years old. Lincicome is a talent who has won twice and is struggling to harness her potential. Diaz is playing well this year and likely has more victories in her future, and Kerr could win another major. Gulbis needs only moderate success to command attention.
And in the pipeline there is 13-year-old Alexis Thompson, who has qualified for Interlachen, Cyd Okino, 14, a qualifier from Hawaii and Vicky Hurst, 18, a two-time winner this year on the Duramed Future's Tour who is an alternate in the U.S. Open. Michelle Wie has shown glimmers of the game she used to have in strong outings in Germany and in qualifying for the U.S. Open qualifying. And she is still only 18.
But the competition is also increasing. Among those to qualify for the U.S. Women's Open is Victoria Tanco, a 14-year-old from Argentina, another one of those countries just starting to produce world-class golfers. And Korea continues to fill the pipeline with impressive talent
Ji-Yai Shin, 20, finished sixth last year at Pine Needles and is back. Jee Young Lee, 22, hits it far and finished in the top 13 in all four majors last year. Lee was T-21 at this year's Kraft Nabisco and finished T-18 in the McDonald's when she collapsed to a 78 playing in the final threesome one Sunday. Seon Hwa Lee, 22, is another to consider.
Consider this: Of the six Americans to win women's majors since 2001, three (Steinhauer, Juli Inkster and Meg Mallon) are in their 40s. That's another ominous sign.
Yes, there were positive signs in 2007 when Pressel and Kerr captured majors and nine Americans won on tour. But that has not been the case this year. The next America star could well be Creamer, and picking up her first major at the U.S. Women's Open would be a huge step in the right direction. But she has to get past Ochoa and Sorenstam to do that.