News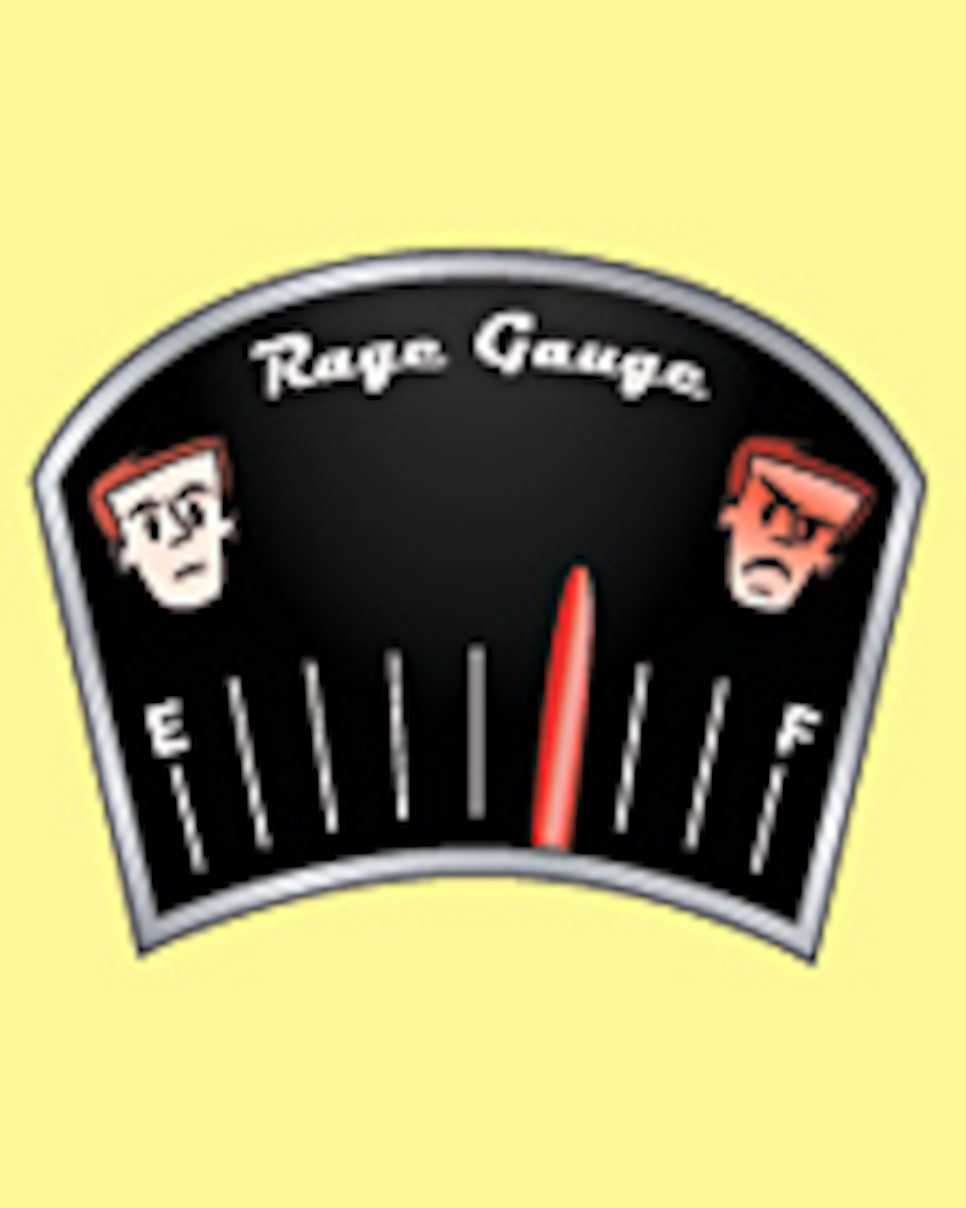 Now that I have two young daughters and a million frequent-flyer miles, I don't set out for a PGA Tour event until the Buick Invitational. When I left New York last week, it was chilly but playable. When I landed in San Diego, it was raining cats and dogs, which can be tough on a windshield even if it's just a lousy rental car.
Every New Year's Day I turn on the Rose Bowl and see nothing but short sleeves, then make the trip three weeks later and swear my flight was diverted to Seattle. Some of my fondest memories of the tour's Wet Coast Swing involve ruining a new pair of shoes, buying a backup collection of weather gear in the pro shop and trying to read a notebook filled with smeared ink. Put it this way: I stopped bringing my golf clubs on this trip because I ran out of umbrellas.
Nobody gives a dang about my comfort level, but as home to three of the best courses on the tour schedule, the Wet Coast Swing often prevents us from seeing Torrey Pines, Pebble Beach and Riviera in ideal conditions. Lift, clean and cheat was born on the Monterey Peninsula. In 2005 only two tournaments didn't make it to 72 holes, one of which was in Los Angeles, which struggled to get to 36. Of course, Adam Scott still got a full first-place check for half a victory.
A guy named Albert Hammond had a top-five hit in 1972 with the song "It Never Rains in Southern California," which, fittingly enough, was written in London. I know it's nice here 11 months a year, but as Hammond noted at the end of the chorus, "It pours. Man, it pours." Meanwhile, housekeeping at the hotel wants to know what happened to all their towels.