News
Is Youth Wasted On The Young?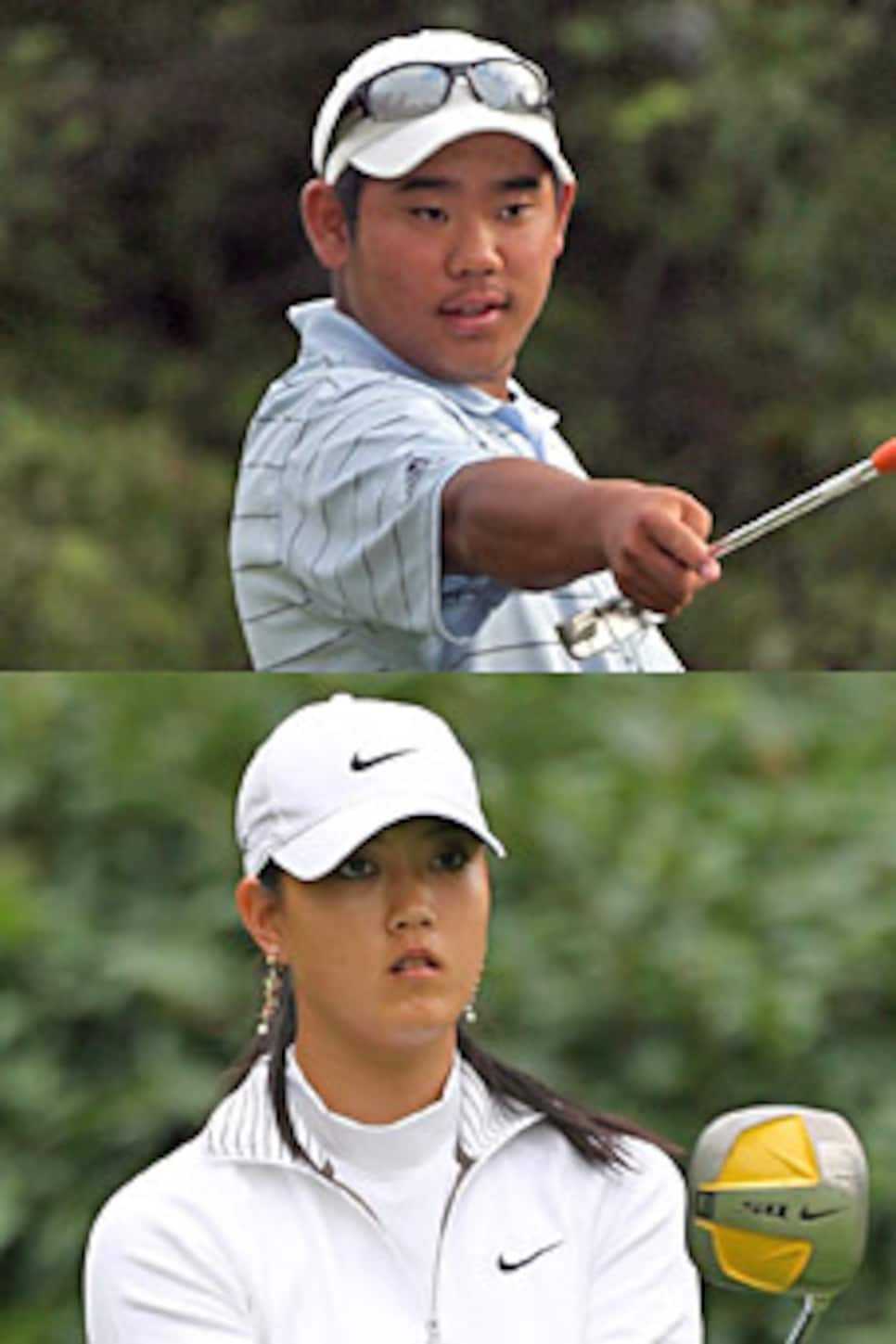 Will premature career launches put success out of reach for Wie and Fujikawa?
Everything is faster now. Cars, athletes, communication, the pace of change. Perhaps because of that it has become easier -- if not a commonplace mistake -- to confuse a great performance with greatness, to mistake an isolated instance of achievement for sustained brilliance. We want everything yesterday. You'd think by now we would have learned that brewed coffee is so much tastier than instant. Some things are just worth waiting for. What a pity the world did not wait for Michelle Wie. And what a pity Tadd Fujikawa followed her same questionable path.
While it is still far too early to tell -- she is, after all, only 18 -- the unfolding of events may well prove that the worst thing that happened to Wie was missing the cut in the Sony Open by only one stroke in 2004 at the age of 14. It gave the mistaken impression she was that close to being able to compete with the men. What people failed to grasp was that magic happened that week in Hawaii. And magic should never be confused with greatness. The latter is sustainable, repeatable. The former is much more whimsical, unpredictable. Magic shows up, greatness can be summoned up.
The Sony Open was played last week without Wie, and she was barely an afterthought. In the six PGA Tour events she has played since that '04 Sony, Wie has never again come that close to making the cut. More tragically, her play against the women has steadily declined, perhaps because of the pressure she is under, perhaps because she believes her press clips and is trying to hit is as far as the men, something that has never been the case unless you consider Fred Funk to be a long hitter. Hopefully, she will turn things around when she returns to LPGA play next month.
Last year, while Wie was missing the cut by 14 strokes at the Sony, the diminutive Fujikawa stole hearts by fashioning consecutive rounds of 66 on Friday and Saturday on his way to a T-20 finish at the tender age of 16, becoming the youngest player to make the cut in a PGA Tour event in 50 years. Opting for instant gratification in the form of endorsement deals and overseas appearance fees, Fujikawa turned pro. Since then he has played eight tournaments around the world and has yet to make another cut, including missing by four this year at the Sony Open.
The problem with youth, George Bernard Shaw said, is that it is wasted on the young. For every Lebron James that succeeds there are dozens of Sebastain Telfair's who fail. And many of those failures possess the kind of natural ability that might have matured into greatness if given the time. Both James and Telfair went right from high school to professional basketball. James has become an icon; Telfair is on his third team.
Remember Ty Tryon? He earned his card at PGA Tour Q school in 2001 by finishing T-23 at the age of 16. Going out on a limb here, T-23 should never be confused with greatness, especially when you are 16 years old. Since then, Tryon has played in 40 events on the PGA Tour and the Nationwide Tour combined and has missed the cut 29 times. Yes, he did sign a couple of modest seven-figure endorsement deals, but he earned nowhere near enough money to set himself up for life — even if you are using money and not winning as a measure of success.
The trend to push young talent onto center stage before it is truly ready to play at that level is not new, but it is escalating. Back in 1973, the Texas Rangers took David Clyde from high school with the first pick in the draft and put him on the mound in a major league baseball game two months and five days past his 18th birthday. On Aug. 7, 1979 -- at the age of 24 -- Clyde made his last appearance in a major league game. Who knows what might have been if Clyde had been given the time to develop and to mature physically and emotionally?
The only real argument for Fujikawa turning pro when he did, in my mind at least, would be if he truly feels he would never make it as a touring pro and so might as well cash in when he could. Tadd is only 5-feet-1 and it is unlikely a growth spurt is lurking. In an era where the players are bigger and stronger is he ever going to be able to run with the big boys? Perhaps he did the right thing.
Fujikawa comes from humble economic roots and one of his justifications for turning pro when he did was that he didn't have enough money to fund an active amateur career on the costly junior circuit, especially since he lives in Hawaii and almost all the events are on the mainland -- a pricy plane ticket away. But if he truly believes in his heart of hearts that he can make it on the PGA Tour he made a mistake. He needed to gain experience on a less demanding stage.
Tiger Woods was closer to 21 years old than 20 when he turned pro in 1996 and when I asked his father if he had been tempted to run his son out there earlier, Earl responded with some very wise words. "I wasn't going to put him out there until I was sure he could play with the big boys," Earl told me. "More importantly, I wasn't going to put him out there until I was sure that he was sure he could play with the big boys. I was never going to do anything that would hurt his confidence."
Confidence is such an important part of golf. We've all hit great shots, but great players have the confidence they can produce those shots at will. And confidence is a fragile commodity. Ask Tryon, or Wie, or Fujikawa. They opted for instant coffee over fresh brewed -- and, so far, all that has resulted is a bitter after-taste.