News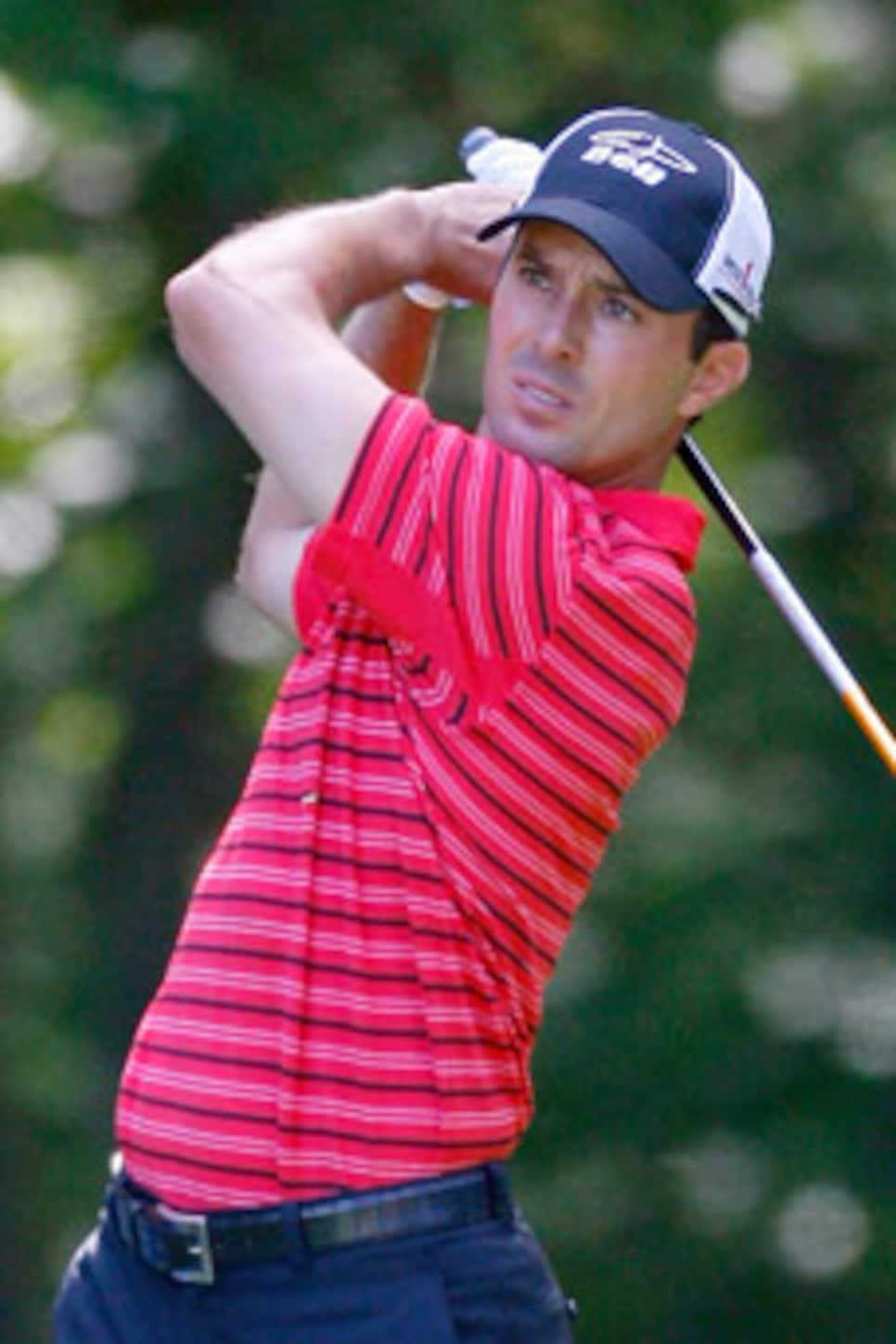 Weir had a driver bent last year when he sought a more open look for the clubhead.
Although the drivers played on the PGA Tour look like the ones you and I play, fact is many of them aren't. They're drivers with a twist -- literally.
That's because in the tour pro's quest to fine-tune equipment, many players (about 50 percent) bend their drivers for loft, face angle and/or lie angle. The tweaks can range from subtle (Retief Goosen has had his driver bent to the exact loft of 8.2 degrees) to severe (John Daly turned a 10.5-degree driver into a 7.5-degree club so the face was more open, making a hook less likely).
Keith Sbarbaro, vice president of TaylorMade's tour operations, says bending is done for appearance as much as performance. Last year Mike Weir, for example, had a 10.5-degree club bent to 9 degrees. Normally, a player would simply be fit into a 9-degree driver, but Weir felt his club looked too square and needed a more "open" look. Bending the higher-lofted club achieved that. Sbarbaro said most players prefer an open look, but there are exceptions. Darren Clarke, for one, prefers a slightly closed look.
Bending for lie angle is important, too. David Toms recently put a new driver in play that was bent 2 degrees flatter to give him a shot shape that falls a bit to the right -- his preferred ball flight.
In the days of persimmon, players shaved the heel or toe in an effort to close or open the face, respectively. Today options such as movable weights make things easier. Sbarbaro says he does half as much bending now because a ball-flight tweak can be done with weights. And when bending is required, he said it normally takes one try and then moving some weight to get it right. In years past it often took up to three bends before a player was satisfied.
Call it progress, with a twist.
Equipment scoop from the tours
Jim Furyk sought to gain ground in the FedEx Cup standings by switching to a Parker putter at the BMW Championship. The mallet-style club is designed and developed by Mickey Parker, who formerly worked for Bobby Grace Putters and Cobra Golf. Furyk finished T-14 but his work on the greens (T-30 in putting average) left a little to be desired. ... A week after Nike's prototype Sumo2 Tour driver made its debut on tour, it picked up a couple of converts in Trevor Immelman and K.J. Choi. Choi had won three events using Nike's original Sumo2. ... Except for some select majors,Tiger Woods has pretty much kept the 2-iron in the trunk of his car, but that changed at Cog Hill where Woods again had the deuce in the bag for tee shots on some of the tighter holes. ... A week after missing the cut at the Deutsche Bank Championship, Justin Rose changed putters and finished T-5 at the BMW Championship. Rose and his Guerin Rife Barbados putter worked well enough together to rank fourth in putts per GIR last week. Rose also used a new set of muscleback TaylorMade rac TP irons at Cog Hill, too. ... David Toms, who used to use a separate 3-iron when he played Cleveland irons, is now doing the same with his TaylorMade sticks, playing rac forged TP irons from 4-iron up and an r7 CGB 3-iron.