News
Round 1: Golf is more brains than swing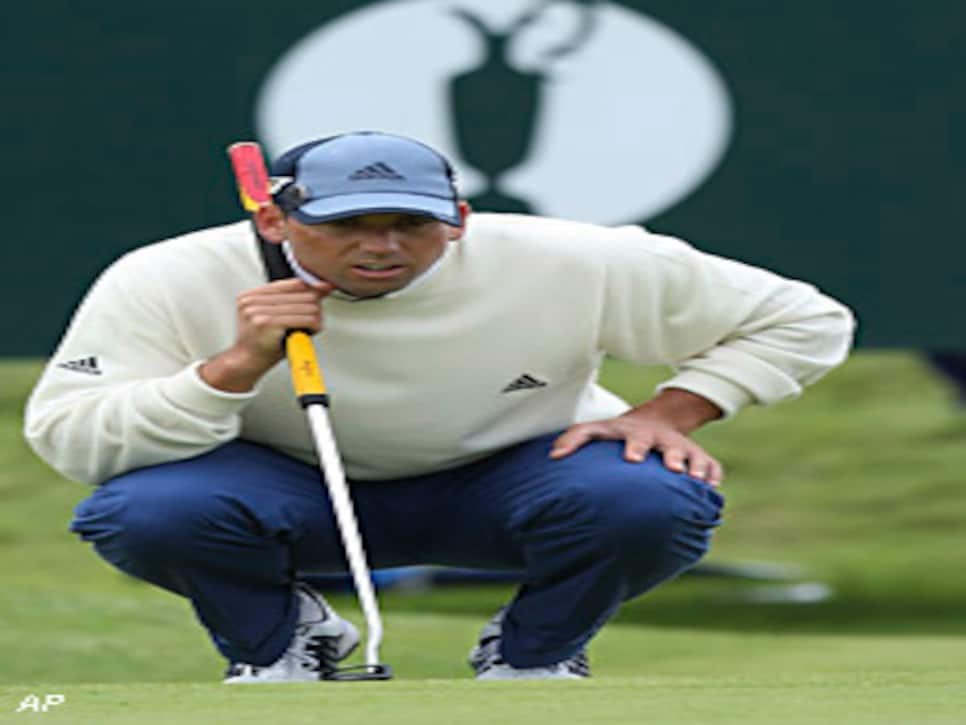 If you needed any proof that tour golf is much more of a brain game than a swing game, consider for a moment the too-crazy-to-make-it-up recent history of the three men at the top of the leaderboard after the first round at the British Open.
In the span of less than 10 years, Garcia has morphed from an almost universally beloved boy wonder (remember the running leap he made to look after his rescue shot from behind a tree at the 1999 PGA?) to the guy who couldn't take the club back without 25 twitchy waggles to the preternaturally gifted short game artist who couldn't putt because of a bad case of the yips. He's still never admitted to having the yips, but he made every one of those seven birdies today with a belly putter he put in play last week. Compare that to last year at Hoylake, when Garcia was in the final group on Sunday with Tiger Woods. He three-putted the first two holes, missed a short birdie putt on the third, then vanished without a trace. Well, without any trace other than the shocking yellow shirt he was wearing. "I'm just trying to put myself in position again and keep trying hard and of course do my best," Garcia said. "That's all I can ask of myself, and hopefully it's good enough."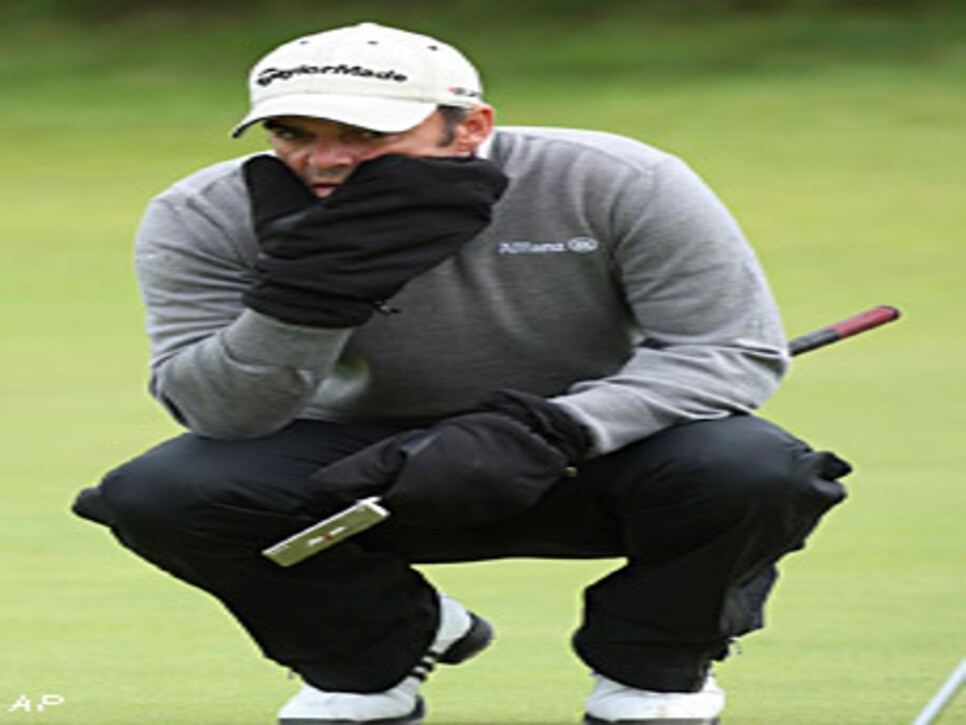 When we last saw McGinley, he was one of the second-line Ryder Cup players who were lining up to kick around the American team last year at the Belfry. But almost immediately after, he fell into a deep slump, going from 20th in the World Rankings to 164. On the advice of Padraig Harrington, he met with sports psychologist Bob Rotella for the first time the day before the Open. As in yesterday. Using some confidence building tricks Rotella suggested, and a swing thought that came to him on the practice range before the round, he went out and shot 67. "I've been making 90 percent of my cuts, but making cuts doesn't do you any good in terms of ranking or Order of Merit position," McGinley said. "It's about the big finish. I've played a lot of mediocre golf, and that what's hurt me. My Achilles heel has always been trying too hard, pushing too hard, playing too aggressively. When I'm playing well, patience is a good trait."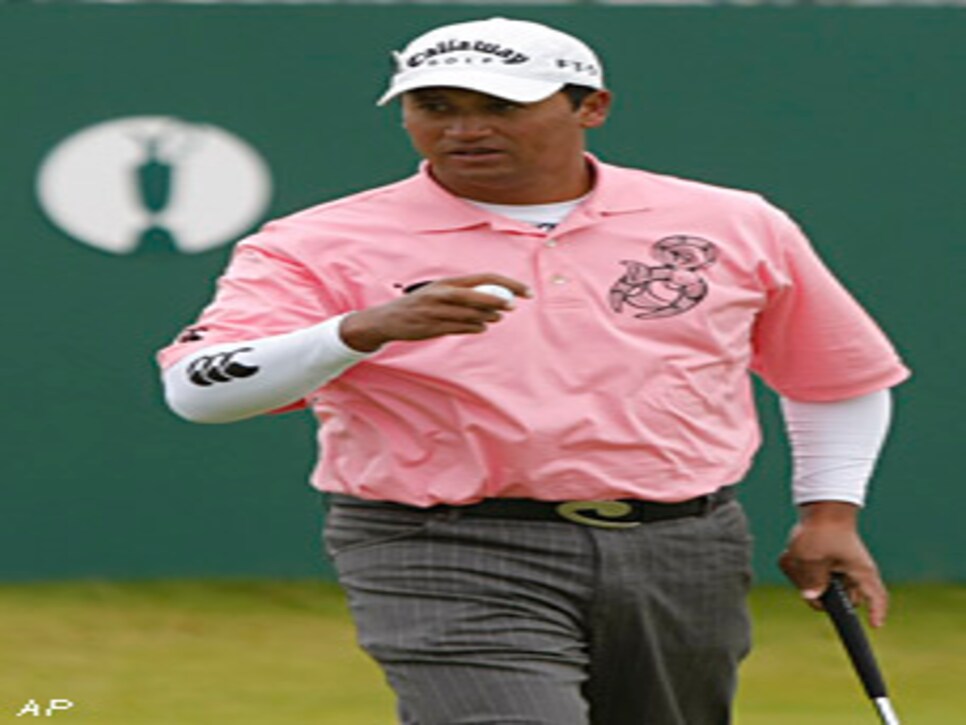 Campbell held off Tiger Woods to win the 2005 U.S. Open at Pinehurst, but by the middle of the 2006 season said it was difficult just to get motivated enough to get up in the morning to go play. After talking to his own psychologist yesterday about the concept of "once you reach the top, you're halfway there--you have to reach back to the bottom to survive," he was stirred enough to go out and shoot 68, which was his best score in a major since the third round at St. Andrews in 2005. "Winning a major was my ultimate goal, but once you do that, what's next?" Campbell said. "I suppose it's like climbing Everest. It took me two years to recognize I needed to reset my goals and have the goal of winning majors rather than just one."