The Loop
16-year-old Barcelona star Ansu Fati misses Champions League clash due to growing pains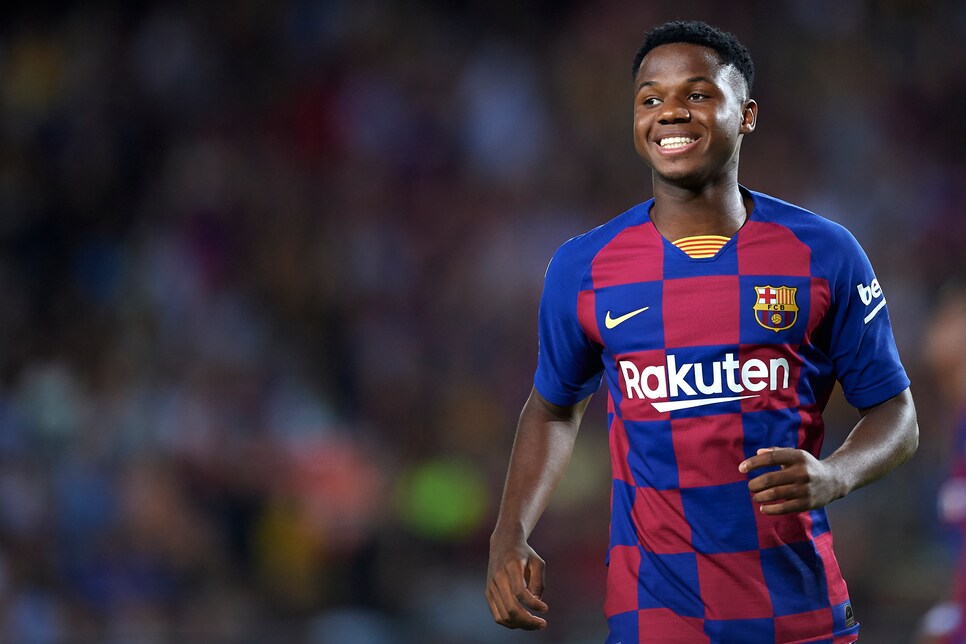 Back in July, we brought you the story of Jeff McNeil's legs. With the Mets still marooned on the wrong side of .500, McNeil was a healthy scratch for game 102 vs. the Padres. There was nothing particularly wrong with McNeil, said manager Mickey Callaway, but his legs were "a little heavy." At the time we called it the lamest excuse for missing a game we'd ever seen, or roughly par for the course if McNeil played in the NBA. Now, however, The Squirrel's leaden legs are getting run for their money thanks to 16-year-old Barcelona starlet Ansu Fati, who missed out on the La Liga title holder's pivotal Champions League match versus Inter on Wednesday due to...growing pains? Yes, this is a real thing.
We aren't about to start bashing a teenager, though. First of all, we aren't Real Madrid fans (in the interest of full disclosure, a Yankees stan did write that McNeil story), and second of all, we remember growing pains all too well—that persistent aching pulse in your limbs, usually accompanied by voice cracks, acne, and a variety of other mortifying hormonal activity. So no, this isn't the lamest excuse ever—we actually feel for the kid—but it might be one of the most bizarre.
Then again, nothing is normal for Fati, who is young even by European soccer's tennis-like development curve. When Fati made his senior Barcelona debut last month, the club had to receive permission from his parents due to La Liga's restrictions on underage players playing night games. After the game, in which he received an impressive 15-minute cameo, he received a hug from Lionel Messi, who made his debut for Barcelona when Ansu Fati was all of A YEAR AND A HALF OLD.
So yeah, from the sounds of things, growing pains seem a small price to pay for both Barcelona and Fati.