The Loop
15 Year Old Fires 62 At U.S. Girls Junior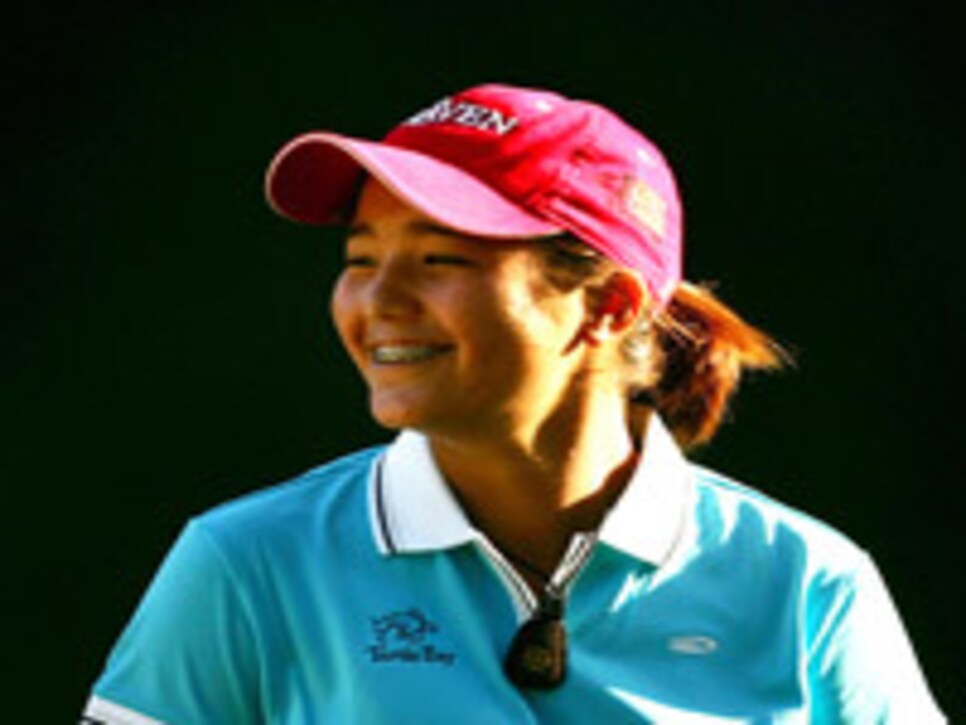 Reigning U.S. Women's Amateur champion Kimberly Kim (right) shot a career-best, 10-under par 62 yesterday at Tacoma Country and Golf Club  to take a six-shot lead into round two qualifying for match-play at the U.S. Girls' Junior.
Her 62 tied the men's non-tournament course record shared by Tacoma's head professional Rich Friend, club president Mike Givens and runner-up in the 1986 U.S. Senior Amateur John Harbottle. It also matched LPGA Tour player, Christina Kim's 62 from the 2001 U.S. Girls' Junior at the par-70 Indian Hills Country Club.
Everything is relative when you are talking about K2. "I was telling my dad I was hitting really bad and putting really bad, so don't expect anything," she said. "I don't know what it was, but everything seemed to work out."
To see how Morgan Pressel's sister, Tiger Wood's neice, 12-year olds Alexis Thompson, Alison Lee and Annie Park did take a look at the leaderboard.