Course Rankings
How Our Panel Ranks The Courses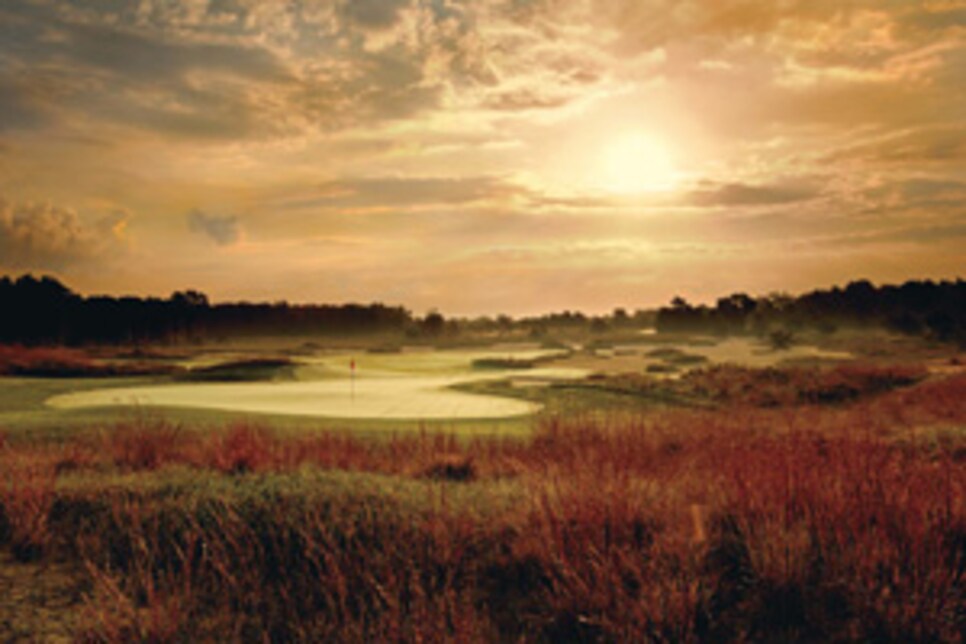 No. 99: FOREST DUNES: Surrounded by sandscapes and tall grass, the 17th is a drivable par 4, designer Tom Weiskopf's specialty.
Our rankings are based on course evaluations by more than 1,000 volunteer panelists throughout the United States. These men and women golfers score courses on seven criteria:
How well does the course pose risks and rewards and equally test length, accuracy and finesse?
How difficult, while still being fair, is the course for a scratch player from the back tees?
How varied are the golf course's holes in differing lengths, configurations, hazard placements, green shapes and green contours?
How well do the design features (tees, fairways, greens, hazards, vegetation and terrain) provide individuality to each hole, yet a collective continuity to the entire 18?
How well do the scenic values of the course (including landscaping, vegetation, water features and backdrops) add to the pleasure of a round?
How firm, fast and rolling were the fairways, and how firm yet receptive were the greens on the day you played the course?
How well does the overall feel and atmosphere of the course reflect or uphold the traditional values of the game?
To arrive at a course's final score, we first throw out "outlier" evaluations at the high and low end. (Statistician Dean Knuth, creator of the United States Golf Association's Slope and Course Rating system, does the math for us. He tosses any evaluation that's more than two standard deviations from a course's mean score.) We then total the course's average scores in the seven categories, double-weighting the Shot Values category. A course needs 45 evaluations over the past eight years to be eligible for America's 100 Greatest. The minimum ballots for 100 Greatest Public is 25, for Best in State 10.
CATEGORY-LEADING NUMBER FOR 100 GREATEST GOLF COURSES IN BOLD