Rules
PGA Championship 2023: The little-known rules violation that wiped away this highlight-reel shot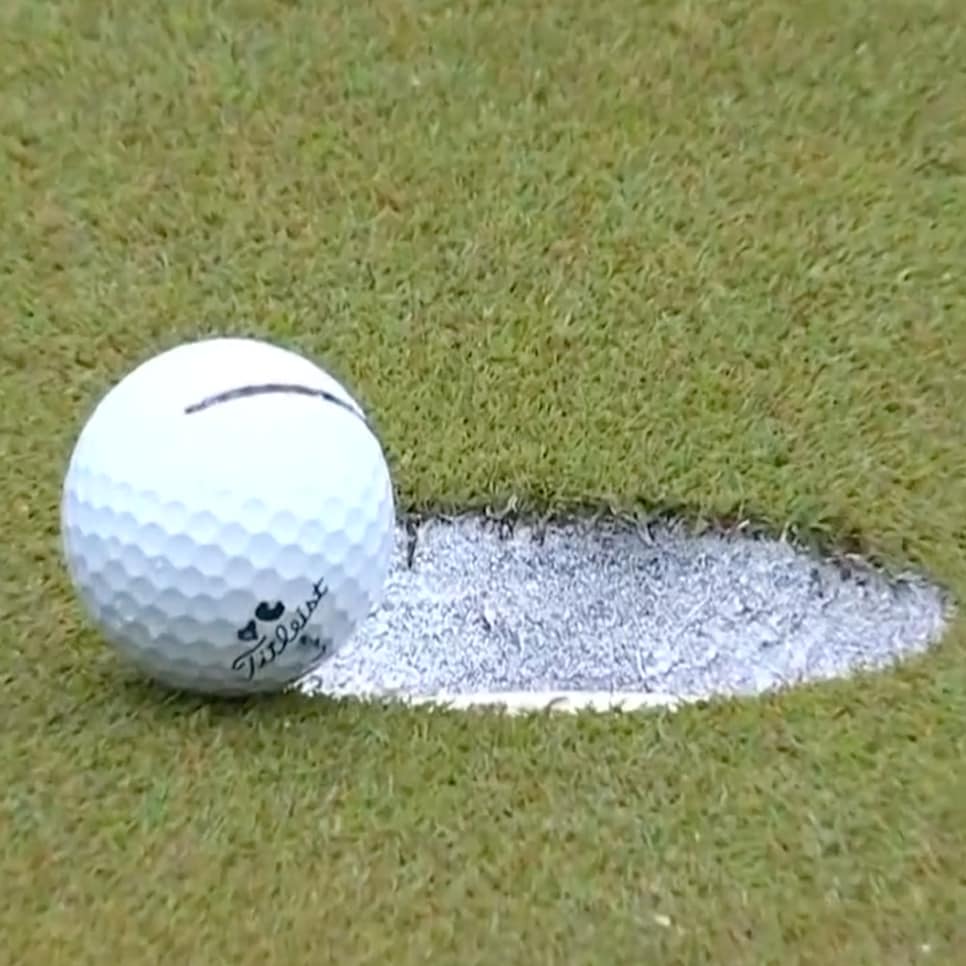 ROCHESTER, N.Y. — Lee Hodges turned in one of the highlights of Saturday morning at the PGA Championship. Unfortunately for Hodges, it didn't count.
Hodges was out with Jordan Spieth early at Oak Hill for the third round, playing right in the teeth of the rain shower that has set up shop in upstate New York. Three over through 16 holes, Hodges faced a mean 20-footer to save par at the par-4 17th, and for almost 20 feet the putt looked good until it stopped on the edge of the cup.
And we do mean edge, with the ball appearing to defy gravity by not dropping. With the cameras fixated on the ball, Spieth can be heard telling Hodges to wait to see if it would fall. Spieth was right, as the ball soon disappeared to cheers:
Players are afforded "reasonable" time to walk to the hole, and after that time they are allowed to wait for 10 seconds to see if the ball drops on its own. After 10 seconds, the ball is either holed by a stroke or it falls in it counts as a one-shot penalty. Because Hodges' ball took a little more than 30 seconds before it finally fell in, officially Hodges was assessed the one-shot penalty, his score of 4 on the hole changed to 5.
Hodges would finish with a bogey at the 18th to sign for a five-over 75.
MORE FROM GOLF DIGEST @ THE PGA CHAMPIONSHIP