After 10 years in practice, the PGA Tour's wraparound schedule is coming to an end. Not, however, without one last mildly confusing swing at this week's RSM Classic, the final official tour event of the 2023 calendar year as well as the 2022-23 season.
Indeed, the festivities at Georgia's Sea Island Resort will feel a lot like what has taken place in recent years at the Wyndham Championship, where FedEx Cup Playoff berths and PGA Tour cards had been on the line in what had been the regular-season finale each August. Recall that this year at Wyndham, everyone in the top 70 on the FedEx Cup points list after the event made the playoffs and secured tour cards for 2024.
Everyone 51st or lower, though, had more to play for come September when the seven-event FedEx Cup Fall Series began, which would determine the final top 125 on the points list for purposes of PGA Tour eligibility next year. And the RSM is the culmination of this series within a season, bringing with it is own kind of drama, the kind that includes plenty of Pepto Bismol.
So what's at stake in Georgia? Well, within the FedEx Cup Fall, there was also another competition brewing where all players outside the top 50 on the points list where trying to figure out a way to finish between Nos. 51-60 (dubbed "The Next 10") in order to qualify for two signature events in February 2024—the AT&T Pebble Beach Pro-Am and the Genesis Invitational.
The next wave of FedEx Cup Fall battlers are those fighting to finish 125th or better to keep their PGA Tour cards for 2024. Doing so will get them into all full-field events (but not the signature events) and the Players Championship.
After that, Nos. 126-150 on the FedEx Cup points list after the RSM will have conditional status next season. All players outside the top 125 can improve or regain their status via PGA Tour Q-School in December. They all, also, can play in DP World Tour events in 2024, albeit with certain conditions. (Like we said, the wraparound season ends with one mildly confusing swing.)
To better digest all this, let's take a look at 10 PGA Tour pros hovering around the two main bubbles (Nos. 51-60 and top 125) and thus playing for varying degrees of their livelihood at this week at the Seaside course.
Luke List (FedEx Cup points list: 58)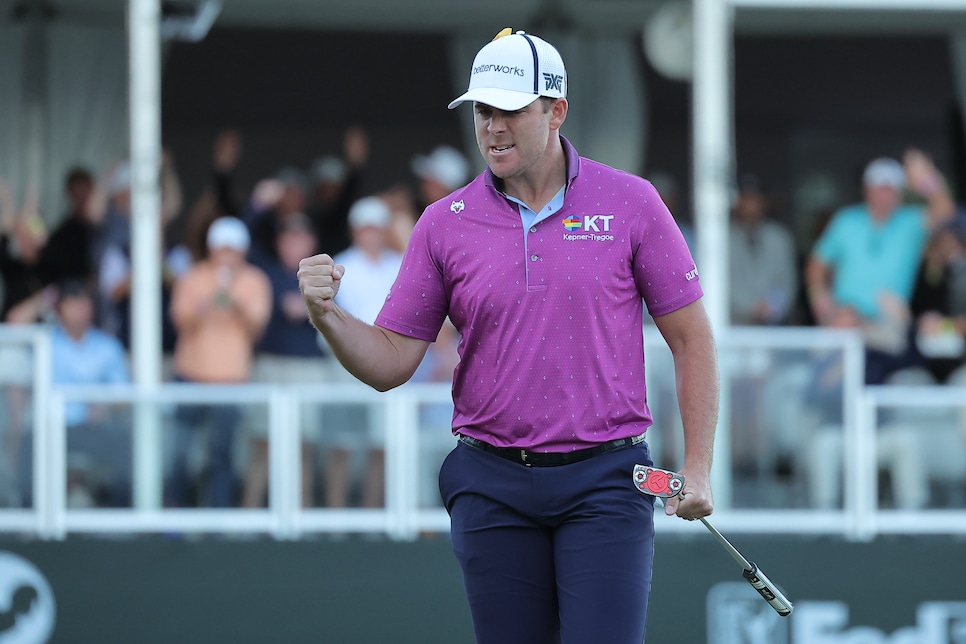 List won last month's Sanderson Farms Championship to get his Fall campaign off to a flyer. Last week, the tour veteran shot 66-66 on the weekend at the Bermuda Championship to finish T-20. He climbed three spots to 58th in the standings with the finish line in plain sight.
Spaun is as California as it gets. Born in L.A., went to San Diego State and now lives in San Dimas. Needless to say the 33-year-old is hungry to guarantee starts at two of the Golden State's most treasured events, Pebble Beach and Riviera. After four top-10s this season, one of which came in the Fall series at the Zozo Championship last month, and 12 top-25s, he'll be holding on tight entering Sea Island.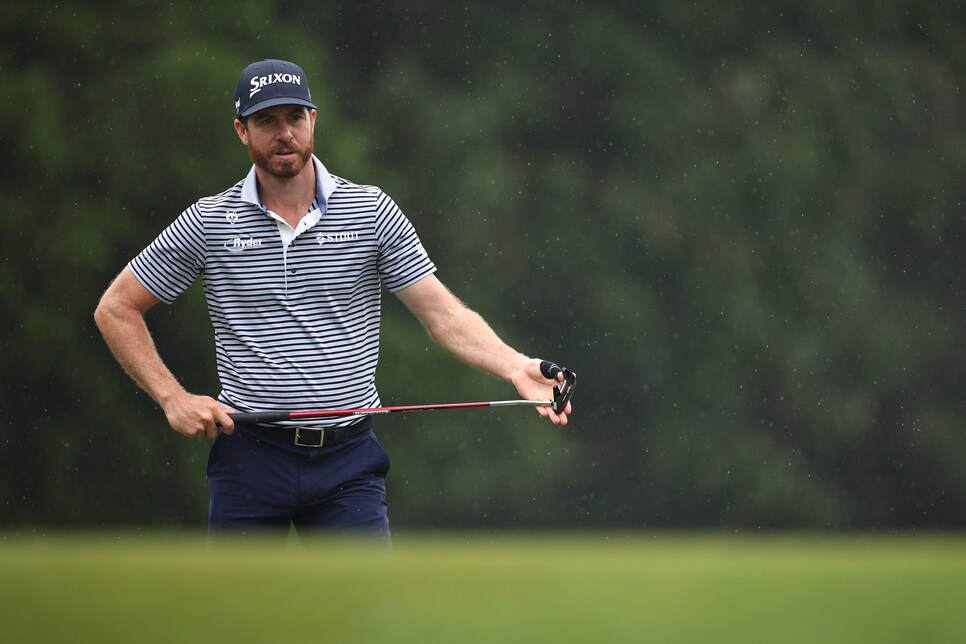 With a T-10 at the World Wide Technology Championship in Mexico, his only top-10 of the Fall but fifth of the season, the Florida native on the number going into the final event.
Hubbard started his Fall charge 67th on the points list, then had a T-17 finish in Napa and a T-6 at the Sanderson Farms. His T-20 last week in Bermuda moved him up from 64th to 61st. He's headed in the right direction, but does he have the finishing kick needed to sneak into the "Next 10"?
Nothing about Yuan, a 2022 Korn Ferry Tour graduate, is boring, from his unique follow through to his go-for-broke playing style. A fourth place in Bermuda, courtesy of a final-round 66, left the 26-year-old native of China on the 125 number heading into Sea Island, just over an hour from where he now lives in Ponte Vedra Beach, Fla.
Another Korn Ferry graduate from last year is the 36-year-old Swede, who now lives in Augusta, Ga. Norlander has a runner-up this season, a playoff lost to fellow Augusta resident List at Sanderson Farms, as well as six top-25s. Missing almost half his cuts tour this year is why Norlander sits one spot outside of a card heading into the RSM.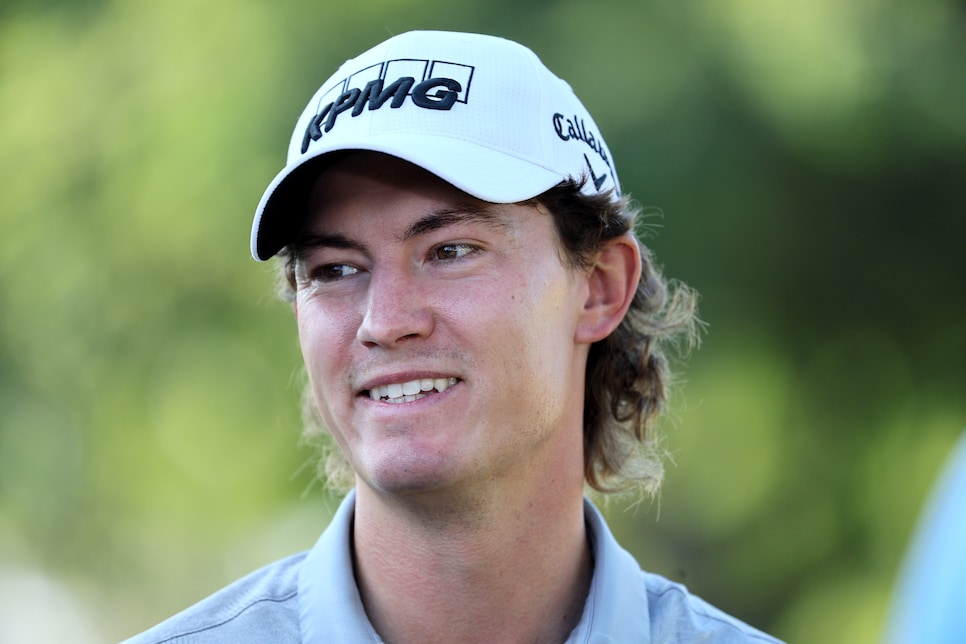 The big-hitting former college player of the year finished in the top 125 last year but has been sidelined most of 2023 due to a shoulder injury. If doesn't play his way inside the top 125 this week—his one start since June as a MC at last month's World Wide Technology Championship—he'll likely have a few more starts from medical extension to try and keep his card, but why not take care of business this week?
The five-time tour winner played the 2022-23 season by using a one-time top-50 career money-list exemption, but it didn't work out as well as Moore had hoped. The Tacoma native finished T-5 in Bermuda to leap 12 places to 128th but he has more work ahead of him this week if he hopes to keep full status for 2024..
The 2019 RBC Heritage champion and International Presidents Cup team member that year got off to a good Fall start with a T-9 at the Sanderson Farms, but has since had a WD and two missed cuts.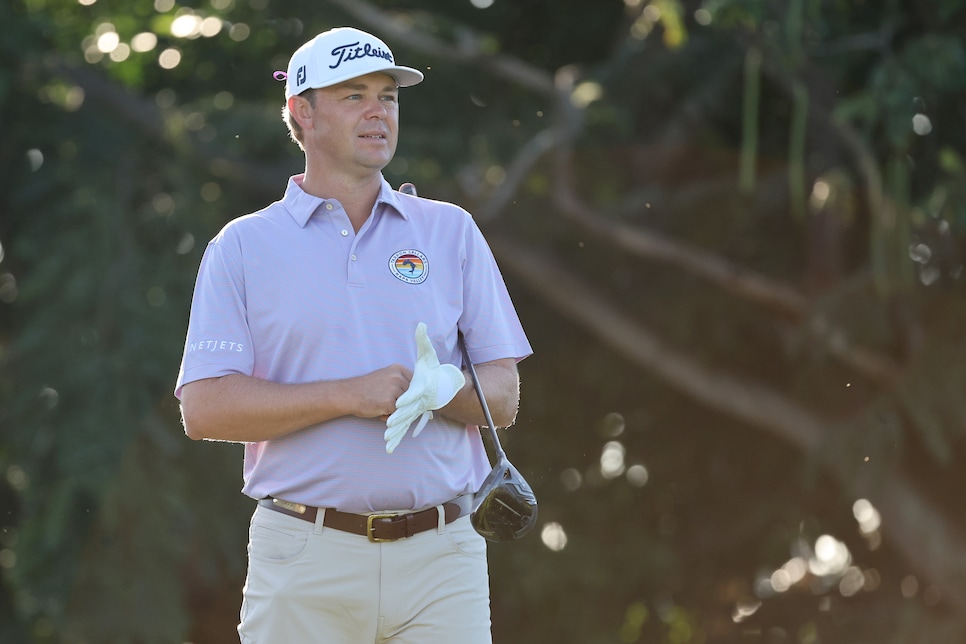 A two-time PGA Tour winner, Kizzire has struggled over the past two seasons with just four top-25s in each. The 37-year-old has managed one top-10 in 2023, and has missed 14 cuts in 32 starts this season. The Sea Island resident will hope local knowledge will help his quest to jump five spots into the 125.