The Loop
10 all-time great athletic couples, and how they made each other better athletes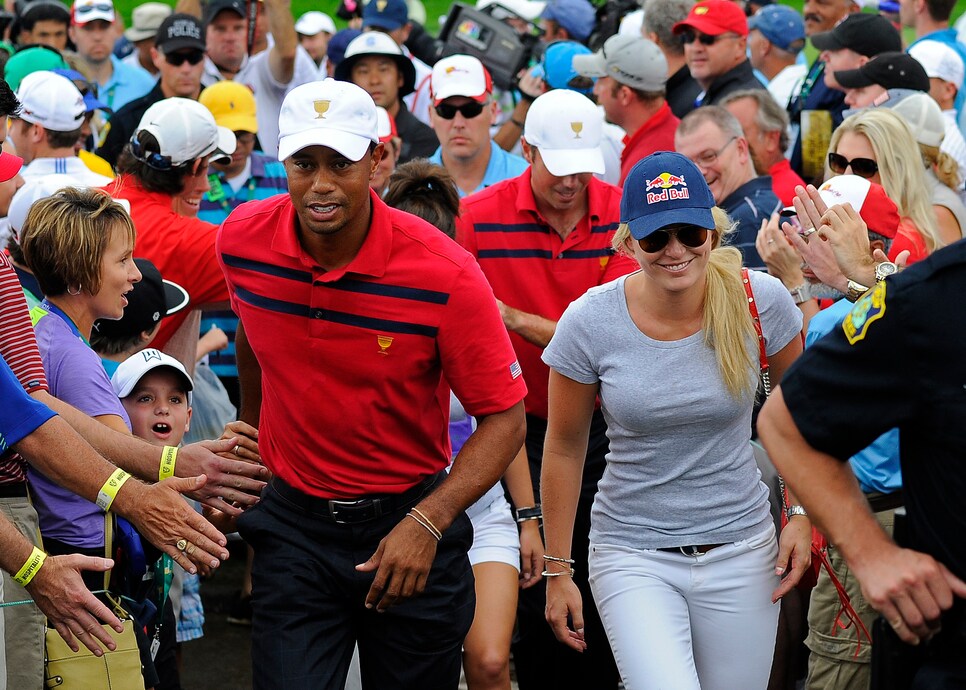 After missing much of the past couple years with back injuries, Tiger Woods is back playing and receiving his usual massive media coverage. His former partner of nearly three years, Lindsey Vonn, also received good attention when she competed in her fourth Olympics this month and at 33, became the oldest woman to medal in alpine skiing.
They were two of the greatest athletes to ever be a couple – until they broke up in 2015.
Fortunately, there are other great athletic couples. Here are some notable ones, albeit many of them are retired from their sports. As several of them have said, however, being a couple can make you even better in your sport.
Basketball star Sue Bird and soccer star Megan Rapinoe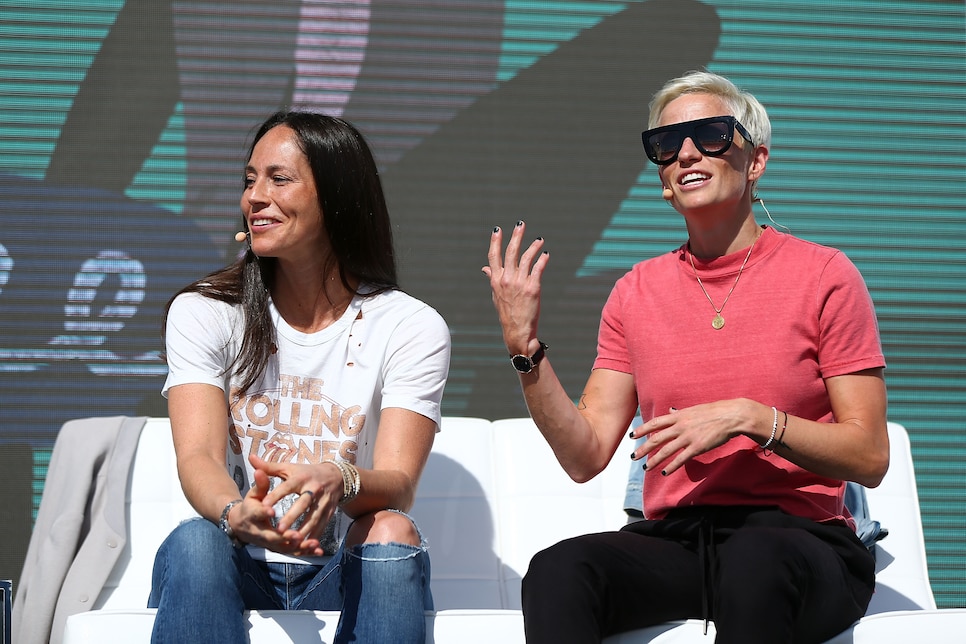 The WNBA all-time leader in assists and 10-time All-Star, Bird won two NCAA championship at UConn, has two WNBA titles with the Seattle Storm and four Olympic gold medals. Seattle Reign star Rapinoe won an NCAA title at the University of Portland, has competed in two World Cups and two Olympics – winning titles in each. The two began dating in late 2016 and each says the other has helped with their careers.
"I think we both really admire the kind of player that each other is,'' Rapinoe told me. "And no one wants to fall behind and be second fiddle. I think we'll keep pushing that in terms of our athletic careers.''
Decathlon star Ashton Eaton and heptathlon and pentathlon athlete Brianne Theisen-Eaton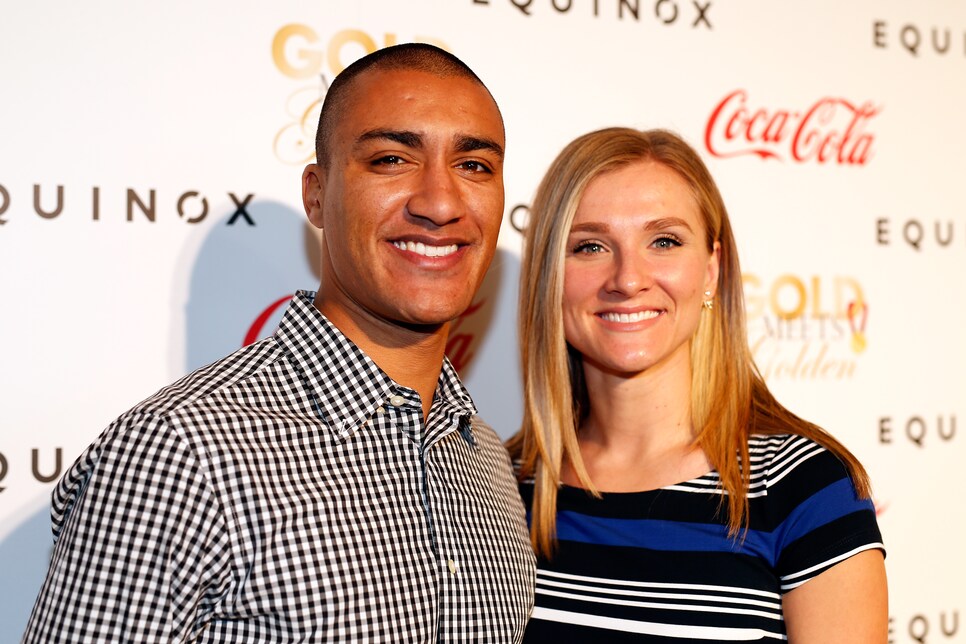 Eaton is the world record holder and two-time gold medalist (2012 and 2016) in the decathlon while Breanna earned the bronze medal in the heptathlon for Canada at the 2016 Olympics. Both retired last year but have said getting married in 2013 helped them.
"I think it does make the pursuit easier because we understand what it takes in our marriage -- the success of our athletic dreams comes before everything.'' Eaton said at the 2016 U.S. track and field Olympic trials. "It's kind of tough sometimes, especially when you're married. 'Hey, do you want to go watch a movie?' 'No, I have a hard workout tomorrow.'"
In addition to working with charities and in tech and science, Ashton told me he actually would like to go to Mars. Seriously! Although, he added, "Breanna is not that thrilled about it.''
Tennis greats Steffi Graf and Andre Agassi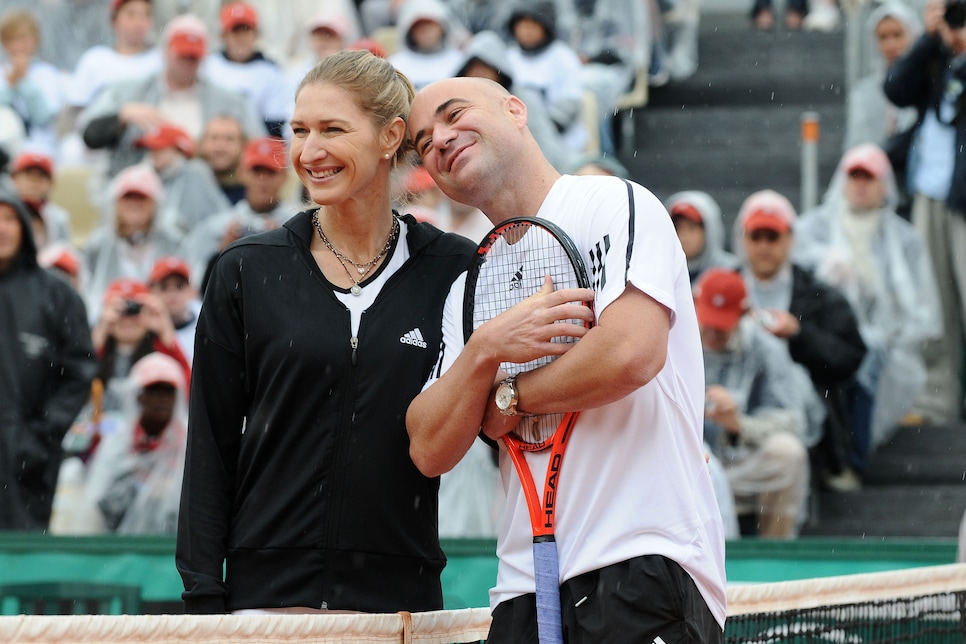 Both were ranked No. 1 in the world, with Graf winning 22 Grand Slams, Agassi winning eight Grand Slams and each winning Olympic gold medals. The two married in 2001 and have two children. They also have made a number of commercials together, for Longines, T-Mobile and Genworth Financial.
Talk about mixed doubles champions!
Soccer icon Mia Hamm and All-Star shortstop Nomar Garciaparra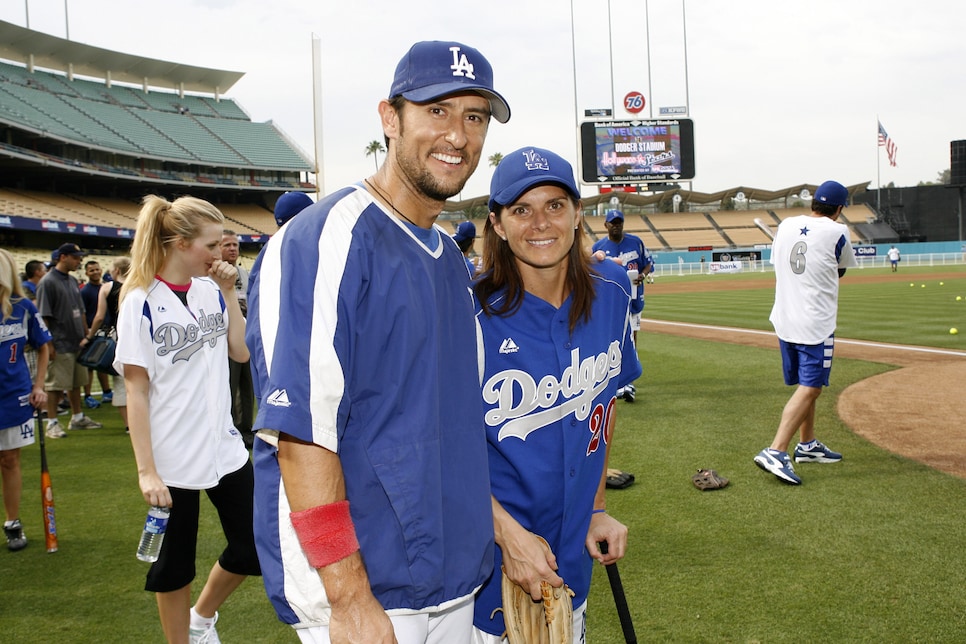 Hamm may be the most famous women's soccer player in history – and perhaps the most famous American soccer player -- with two World Cup championships, two Olympic gold medals and several athlete of the year awards. Garciaparra was a six-time All-Star shortstop and won two batting titles. The two married in 2003 and have two twin daughters and a son. They also are investors in the FC Los Angeles soccer team.
Considering how good Hamm was, perhaps their children will play for FC Los Angeles, including the girls. Or like Nomar, for a baseball team.
Famed gymnasts Nadia Comaneci and Bart Conner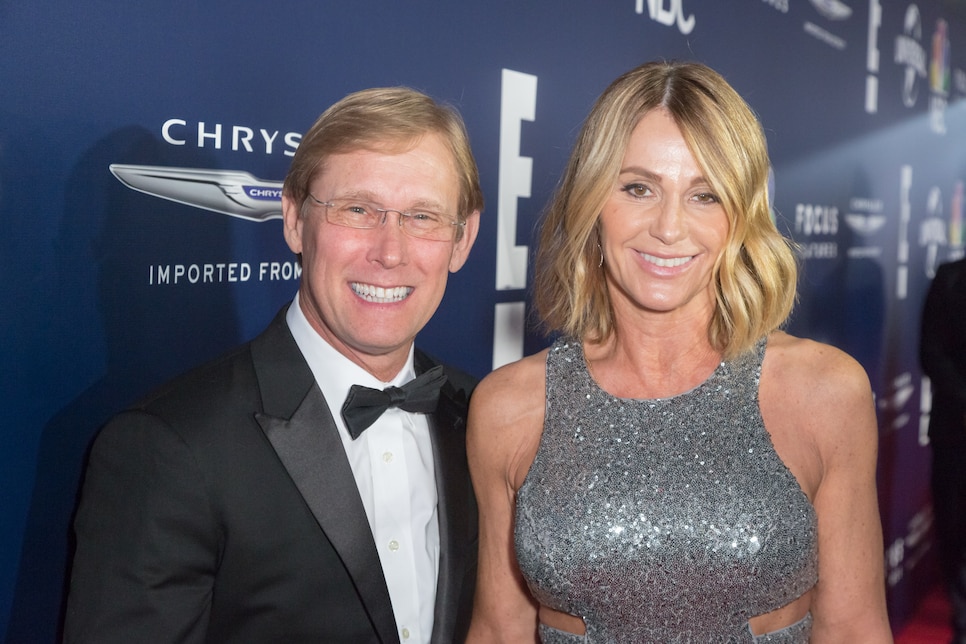 A five-time gold medalist for Romania, Comaneci was the first gymnast to score a perfect 10.0 at the 1976 Olympics while Bart Conner won two golds with the U.S. in 1984. The two married in Bucharest in 1996, with a reception at Romania's former presidential palace. Their story continues to be impressive. They run the Bart Conner Gymnastics Academy and are heavily involved in the Special Olympics. Nadia was even on "The Celebrity Apprentice'' (she got fired.)
And Comaneci had the couple's son, Dylan, in 2006 when she was 44 years old. The baby was delivered through a Caesarean and Comaneci told a Daily Mail reporter the doctors gave her a "perfect 10 for the birth.''
Misty May-Treanor and Matt Treanor -- and Kerri Walsh-Jennings and Casey Jennings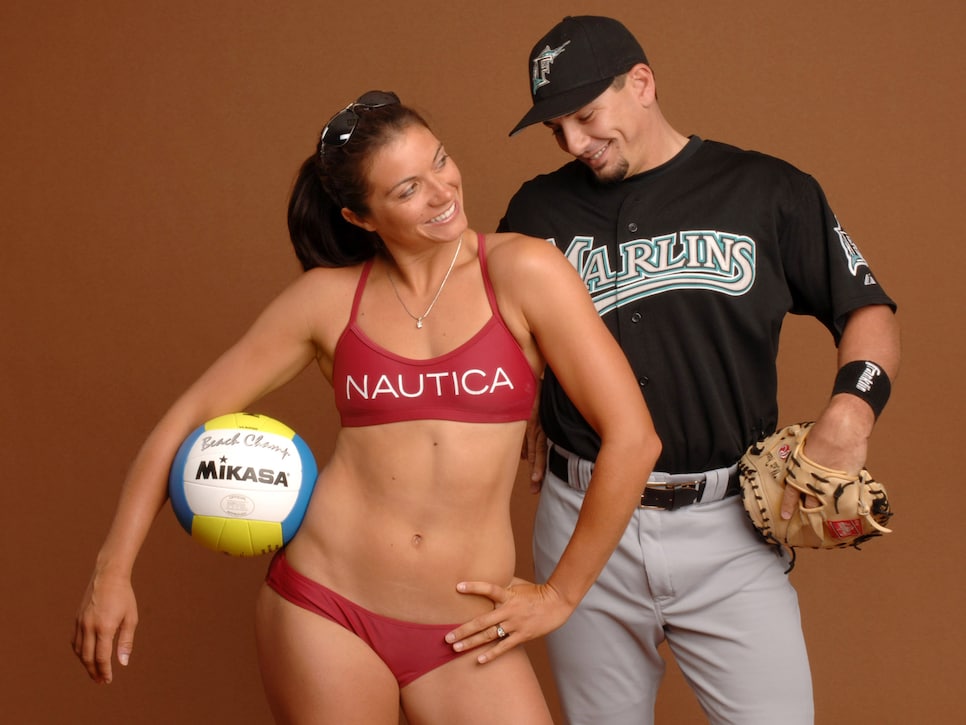 Considered the greatest beach volleyball duo – they won three FIVA beach volleyball world championships and three Olympic golds while still playing – the two both married fellow athletes. Walsh-Jennings is married to beach volleyballer Casey Jennings. They have three children, one of whom was a bun in the oven while Kerri won gold at the 2012 Olympics!
Misty married former major league catcher Matt Treanor. Being together wasn't easy since their schedules kept them apart. But they inspired each other to keep going even when retirement was a possibility before it was necessary. Matt told me that after a bad hip injury he considered retirement but Misty said, "If you don't (keep playing), you might regret this.''
Track champion Sanya Richards-Ross and cornerback Aaron Ross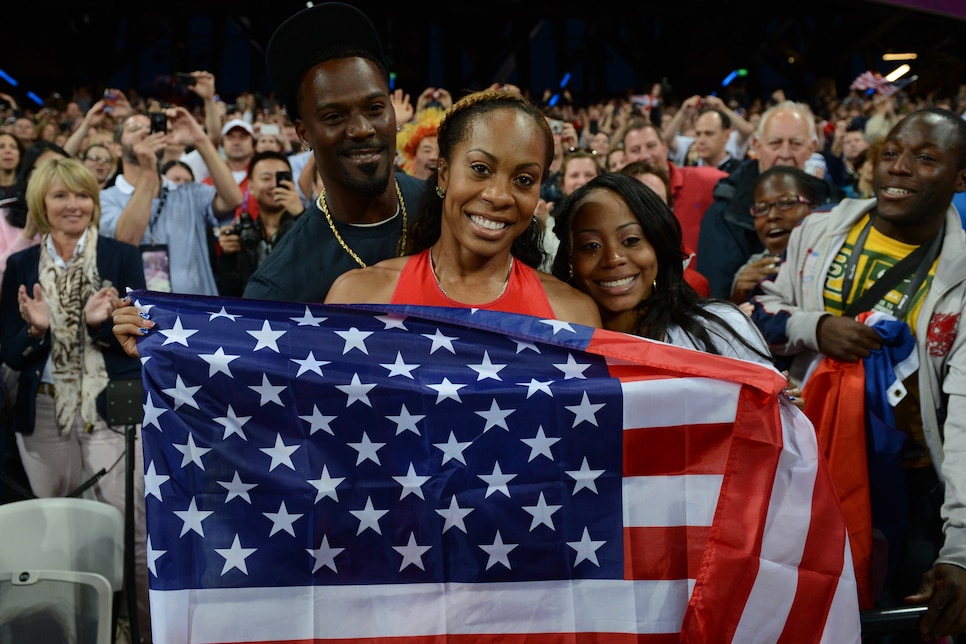 Aaron earned the Jim Thorpe award for defensive player of the year as a cornerback at the University of Texas, then won two Super Bowls with the New York Giants. Richards-Ross is a four-time Olympic gold medalist in track – the 400 and 4x400 -- and a five-time gold medalist world track and field championships. The two started dating at UT and married in 2010. They have a son, born last year and who no doubt will be fast with great endurance.
Skater Kristi Yamaguchi and hockey player Brett Hedican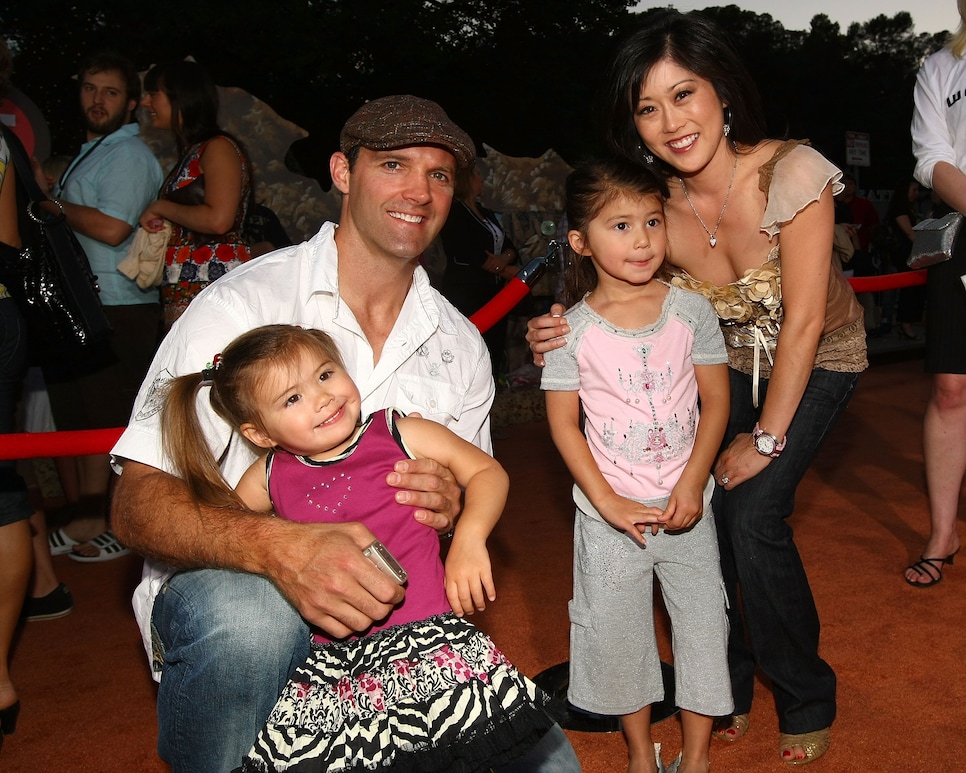 The two met briefly at the 1992 Winter Olympics, where Yamaguchi won the gold medal in figure skating and Hedican played with the U.S. hockey team, then went on to 20 seasons in the NHL The two married in 2000 and have two daughters. In addition to her Olympic gold and two world championships, Yamaguchi also won "Dancing with the Stars'' in 2008.
What will the Yamaguchi win next? Given their careers, maybe "The Amazing Race'' with Hedican.
Hockey stars Ray Ferraro and Cammi Granato
Ferraro played 18 years in the NHL, scoring 408 goals and winning a Stanley Cup. Granato was captain of the U.S. women's hockey team that won the 1998 gold medal and was the first woman inducted into a hockey Hall of Fame. She also played in every world championship from 1900 to 2005. She was so good that her brother and fellow hockey star, Tony, once told Sports Illustrated: "She has surpassed me. She's not my sister. I'm her brother.''
Granato and Ferraro have been married 13 years and have two sons. They live in Vancouver so maybe the boys will go on to finally win the Canucks a Stanley Cup.
Soccer stars Alex Morgan and Servando Carrasco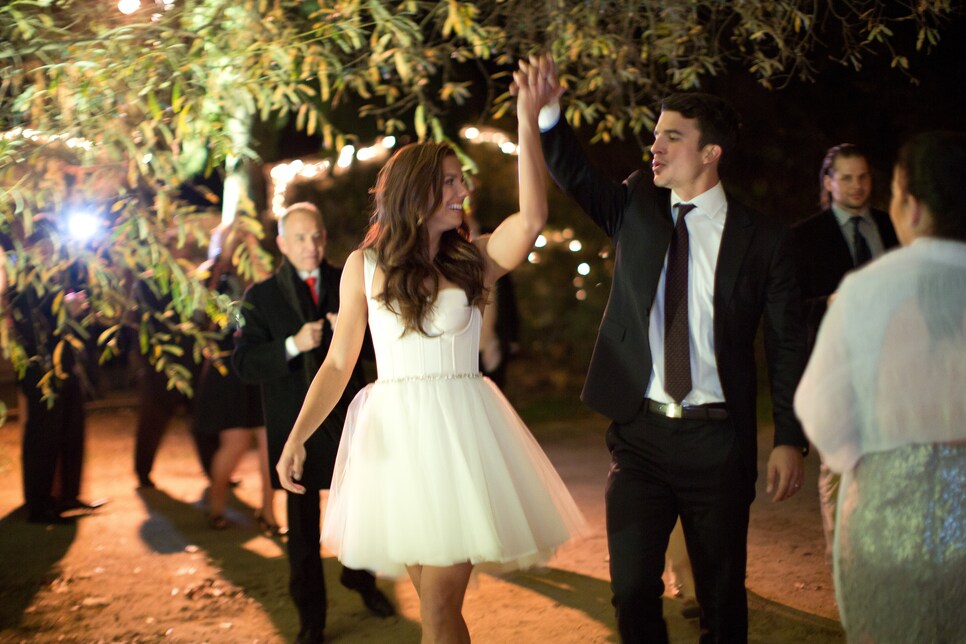 A striker with the Orlando Pride, Morgan has played in two World Cups (winning one) and two Olympics (gold in 2012) and was named the U.S. soccer female player of the year in 2012 and a FIFA world player of the year finalist. (She also has appeared twice in Sports Illustrated swimsuit issues.) Morgan and Carrasco, a midfielder with the LA Galaxy, met in college at Cal-Berkeley.
In 2012, Carrasco told the Seattle Times: "Throughout college we could always share the experiences, the ups and downs that are sports. There's an impermanence in sports. One day you're winning and you're on top of the world, scoring three goals, and the next day you're losing two-zero. Having someone to share that experience — like when you're down, either her or me is able to stay positive. That's the reason why we continue to grow as a couple."
And why more jocks should find a spouse who also is an athlete.