The Loop
Lindsey Vonn reveals what the most difficult part of dating Tiger Woods was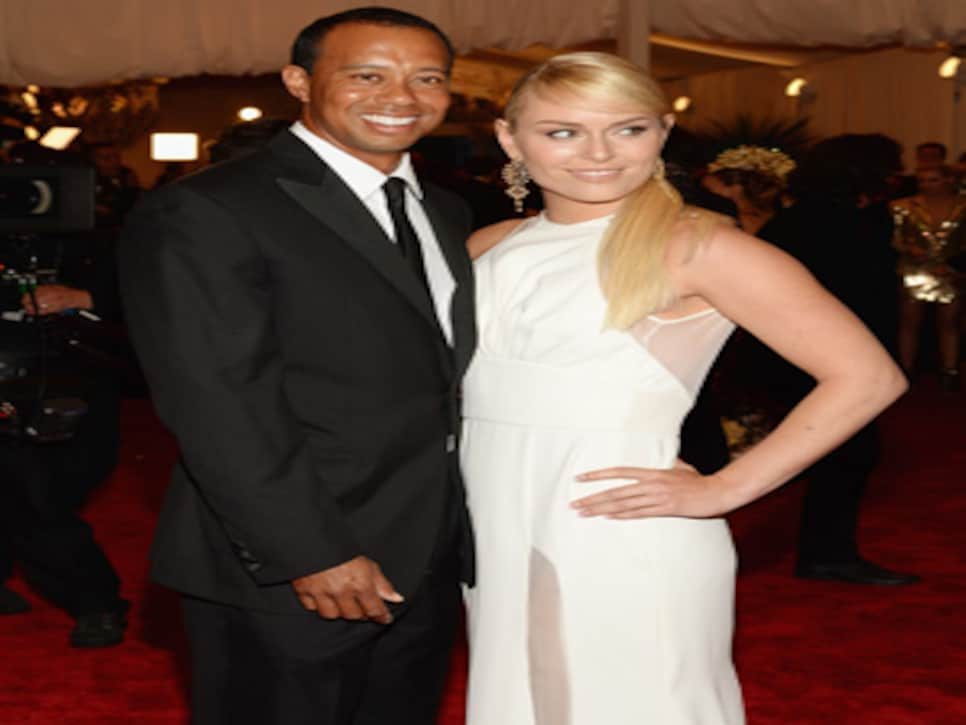 Tiger Woods and Lindsey Vonn became yet another high-profile pairing to break up last May. The success rate for celebrity couples these days seems awful low -- no thanks to the attention paid to them being very high. Vonn revealed that to be the most difficult part of dating Tiger Woods in an interview with E! News earlier this week.
"It was really hard. The breakup, being together, it was all really hard. It was essentially being in a fish bowl. Everybody's looking at you and judging you and commenting on what they think is right or wrong and it was hard," Vonn said.
Which is pretty evident by the fact Vonn is still fielding questions about her ex nearly a year and a half after they split.
"But that's one thing that made me stronger," she added. "Being able to block out the noise and block out other people's opinions, and honestly it doesn't matter what anybody else thinks as long as you're happy."
Vonn has been on a whirlwind tour promoting her new book, Strong Is The New Beautiful. On a recent appearance on Running Wild With Bear Grylls, Vonn also said this about Woods.
"I mean, I loved him so much, and I still do. It just didn't work, you know?"
Yep, we know, Lindsey. The entire world knows. And we're sorry it has to be that way.