News
This is easily the most impressive stat from Dustin Johnson's Travelers Championship win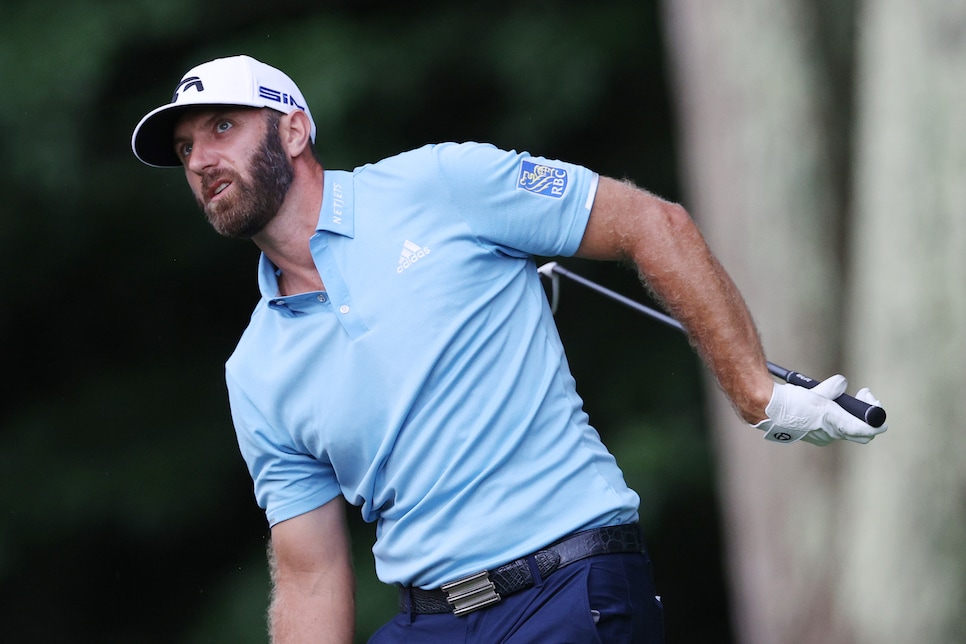 As Dustin Johnson showed on the weekend at the Travelers Championship, he's a baaaad man when he gets the putter rolling. He gained over two strokes on the greens in each of the final two rounds, and finished sixth in the field in strokes-gained: putting for the week. When he can combine a hot putter with his elite off-the-tee play, DJ is extremely difficult to beat.
The thing is, Johnson's off-the-tee game was not elite this past week at TPC River Highlands, and it wasn't even average. It was downright poor, as Johnson hit just 35 of 56 fairways for the week and ranked 83rd in strokes-gained: off-the-tee. On Sunday, a few poor tee shots nearly cost him the tournament. For what felt like the first time in a very long time, Johnson's putter (and some very strong iron play) literally saved him.
As PGA Tour Senior Editor Sean Martin pointed out on Monday, this marked the first time in Johnson's career that he won a tournament while losing strokes off-the-tee. Of Johnson's 21 career wins, his Travelers win was the 14th to have all four rounds measured by ShotLink. Johnson lost 0.043 off-the tee for the week, his worst performance coming on Sunday, when he lost 1.342. His next-worst driving performance that ended in victory came at the 2017 WGC-Mexico Championship, where he gained 1.46 strokes off the tee.
For a player who relies on his driving prowess as much as anyone, that is incredibly impressive stuff. While it's always hard to win on the PGA Tour, it helps when every part of your game is clicking. When you're able to win without your A game, especially in an area where you're always on your A game, that's what separates the great ones from the good ones. Johnson continues to prove he is certainly an all-time great, though a few more majors would help increase his legend.