Social Media
These pictures of golf courses in smoke-infused haze are perfect for your next golf apocalypse movie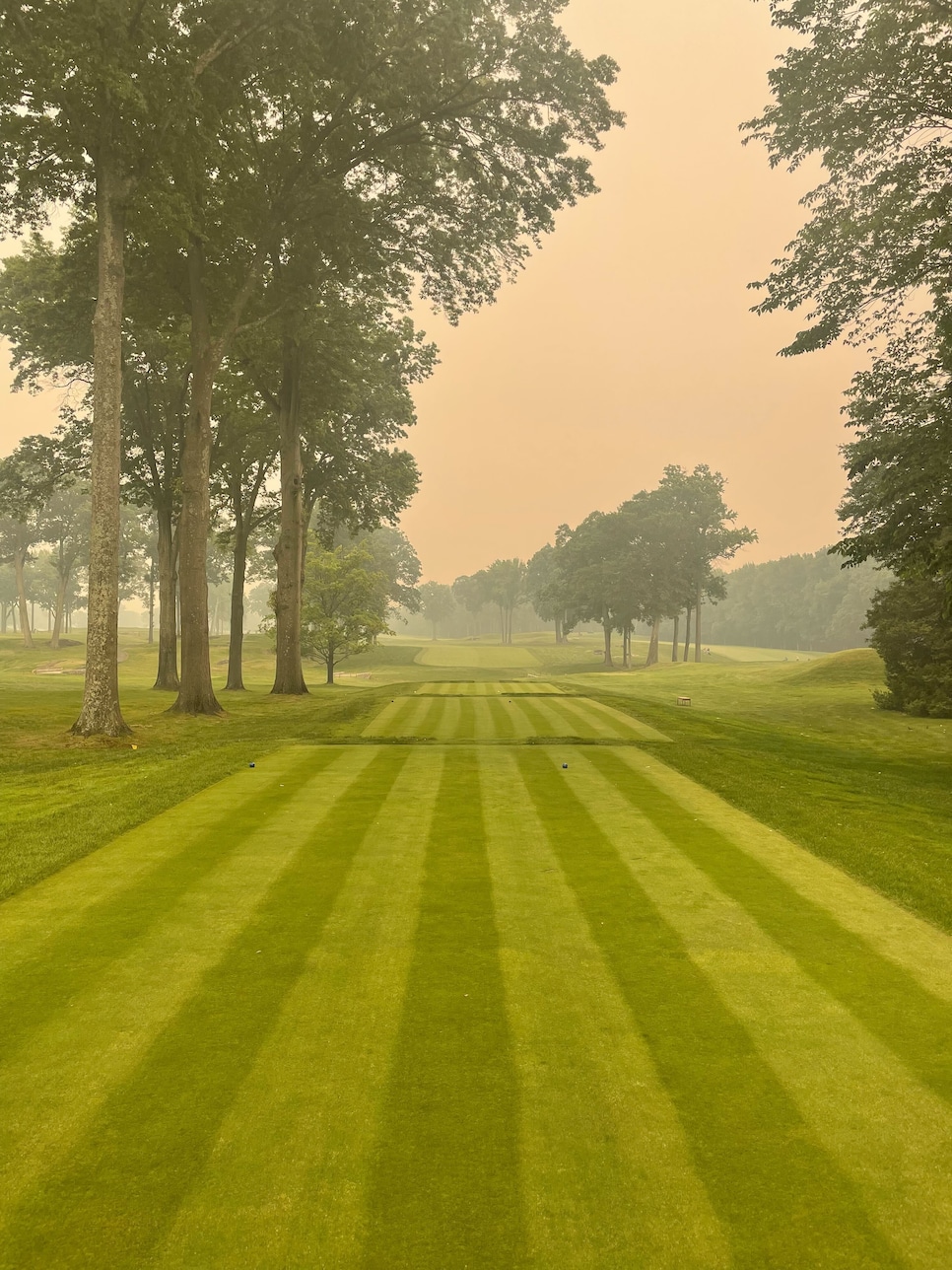 Winged Foot Golf Club, as photographed by Tyler Kirsch
It is worth noting that the professional golf bombshell coincided with an almost unprecedented weather event in the Northeast, with wildfire smoke from Canada making its way south and rendering air quality in certain metropolitan areas hazardous. If that thought doesn't resonate on its own, perhaps seeing it in the context of a golf course will help.
Here are just a few of the pictures shared from Tuesday and Wednesday, and this was before many courses were forced to close once the air quality index reached sufficiently alarming levels.
As of this writing, the AQI in suburban New York is at 392, which registers as "emergency conditions" on the government scale. In other words, even the most golf-obsessed among us might want to wait this one out.