Equipment
What's In My Bag: Danny Lee
Age: 25 | Lives: Irving, Texas | Story: Won 2008 U.S. Amateur and 2015 Greenbrier Classic.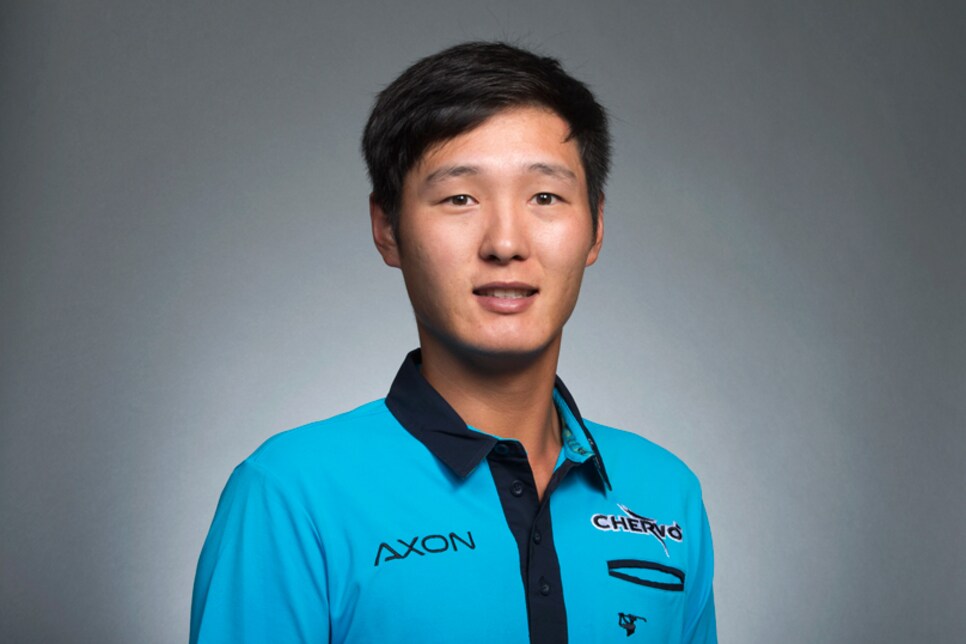 Photo By: Stan Badz/PGA TOUR/Getty Images
Photo By: Courtesy of Danny Lee
Engage To Get Ahead
I flew to a tournament with Rickie Fowler last year, and he showed me how to boost my social-media clout. Now I'm big on Snapchat, Twitter and Instagram. Fans have been coming up to me this year, saying they love my Snaps. It's fun!
Photo By: Stan Badz/PGA TOUR/Getty Images
My Rare Downtime
These days, I don't have much time to relax. But I'm a huge video-game guy, either on PlayStation or computer games. I leave my computer at home so it doesn't consume my time at a tournament. I'm a big Bruce Lee fan, too.
Driver
Specs: Callaway XR 16 (8.5˚), Aldila Rogue Tour Black shaft, X-flex, 44.875 inches, D-2 swingweight. This used to be the weakest part of my game. But I'm hitting my highest percentage of fairways in my tour career with this driver.
Fairway Woods
Specs: Callaway Great Big Bertha (15˚ and 18˚), Graphite Design Tour AD DI-8 shafts, X-flex, D-3. On a tight course, or when my driver is a bit off, I'll tee it up with my 3-wood. I tend to not lose much distance, and I can control it easily.
Irons
Specs: 4-iron: Callaway Apex Utility (Fujikura Speeder 904 hybrid shaft, X-flex). 5-iron through pitching wedge: Callaway MB1 prototype, True Temper Dynamic Gold X100 shafts, Golf Pride Tour Velvet 58 round grips. I've used blade irons like this since I won the U.S. Amateur. I don't want to mess with it: My iron play tends to be a strength.
Wedges
Specs: Callaway Mack Daddy 2 (52˚, 56˚ and 60˚), True Temper Dynamic Gold S400 shafts. I added the 56 to my bag at the Masters. It gave me more options chipping off the tight lies. This setup has worked on the courses we've played since then.
Putter
Specs: Odyssey Works Versa #9, 35 inches, 5.75˚ loft, 72.75˚ lie. I've been looking for the right putter since I went to the claw grip. I like to feel the putterhead open and close through the stroke. This lets me do that well.
Line 'Em Up
I line up every putt with the black line around the side of my Callaway Chrome Soft ball pointed at the target. It's been my routine since my amateur days.
Shining Glory
A clean-looking U.S. dollar coin is my ball marker on the greens. I haven't seen anyone else on tour use it, and it's the perfect size.
Fine-tuning Iron
I use this sliding-weight to warm up before I hit balls. It helps my feel and tempo. It was developed by former pro Gabriel Hjertstedt.
Keep It Clean
My caddie, Mike Hartford, who used to work for Pat Perez, knows he can't let my putter cover get dirty. I just think it looks really sharp when it's clean.
Just Be Yourself!
Most players and caddies have seen me Snapchatting on the putting green or during practice rounds. When my phone comes out, they know the deal!
Photo By: Courtesy of Danny Lee