The 13 Most Memorable Moments from the WGC-Match Play
A look back at some of the event's shots, controversies, and curious choices that have left a lasting impression.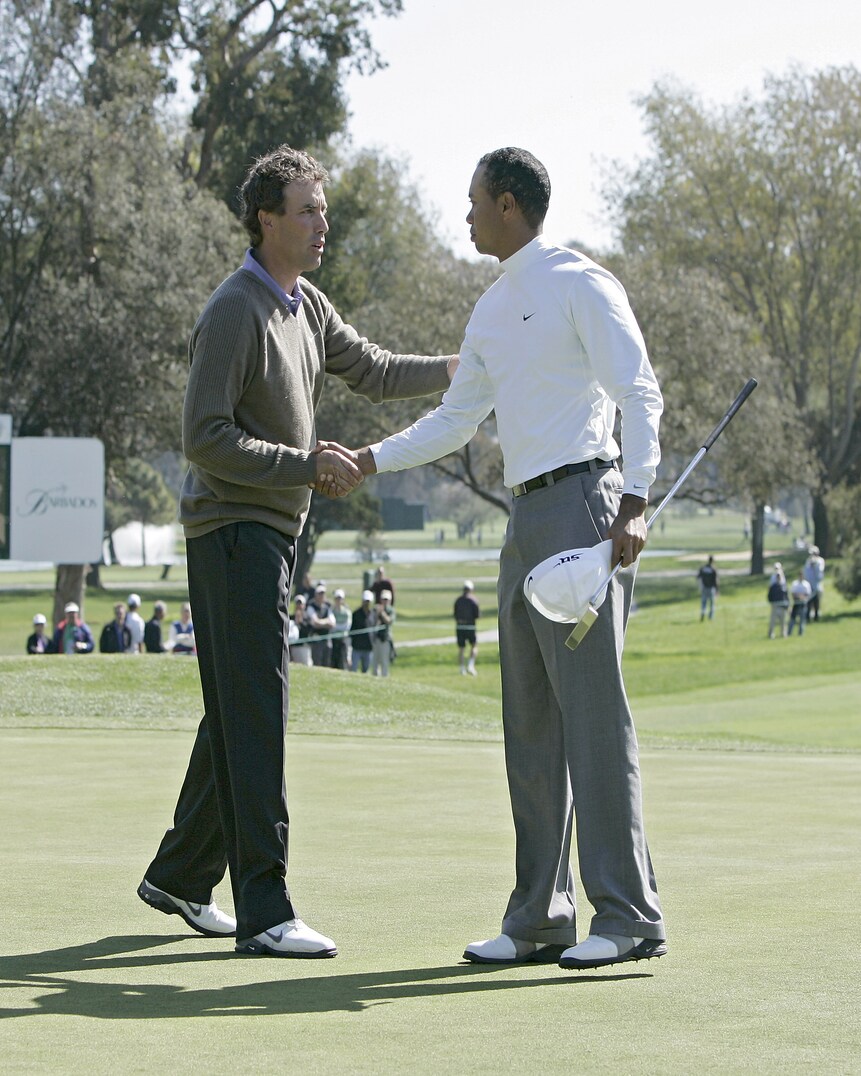 PGA
"9 and 8" (2006)
Stephen Ames said of his opening-round match with Tiger Woods, "Anything can happen . . . especially where he's hitting the ball." Yep, anything including the most lopsided match in the history of the event. Fueled by that comment, Woods went out and destroyed Ames by winning every hole on the front nine. Asked for his reaction to what Ames said, Woods simply responded, "9 and 8."
Photo By: PGA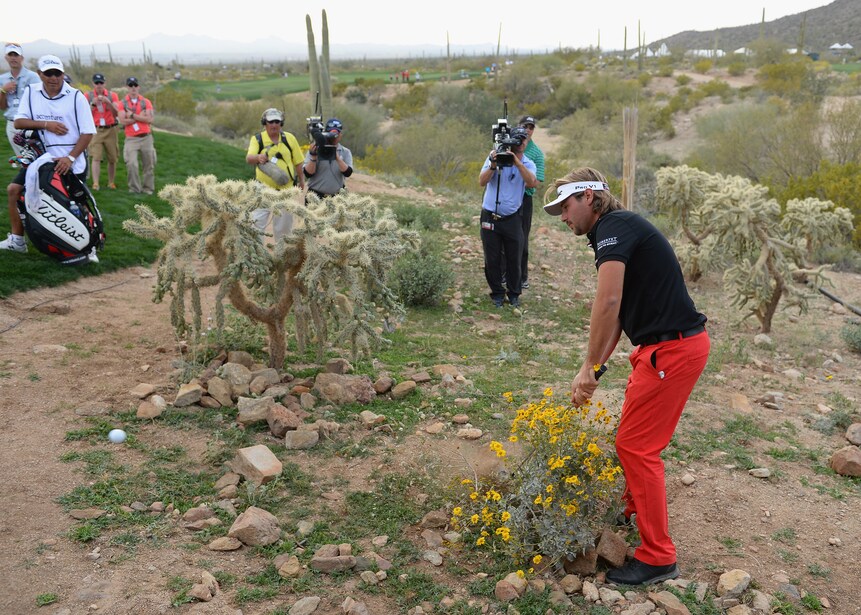 Getty Images
Dubuisson in the desert (2014)
Jason Day won the 2014 event, but it was his opponent in the final who made a more lasting impression. On the first two extra holes, Victor Dubuisson somehow managed to get up-and-down for par from the desert at Dove Mountain. And not just from a desert lie, but by actually hacking his ball through cacti. Alas, the best back-to-back par saves in PGA Tour history weren't enough as Day won on the 23rd hole.
Photo By: Getty Images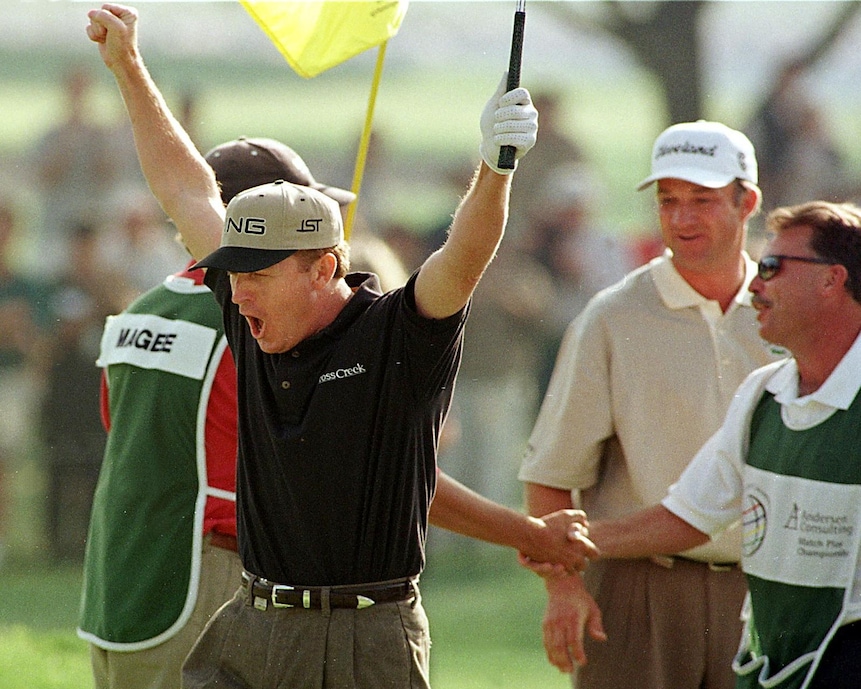 AFP/Getty Images
Maggert vs. Magee (1999)
Scoff all you want at the lack of star power in the inaugural final of this event, but it was a heck of a match. After knocking off Tiger Woods in the quarterfinals, Jeff Maggert chipped in on the 38th and final hole to beat Andrew Magee and set off one of the tournament's all-time celebrations.
Photo By: AFP/Getty Images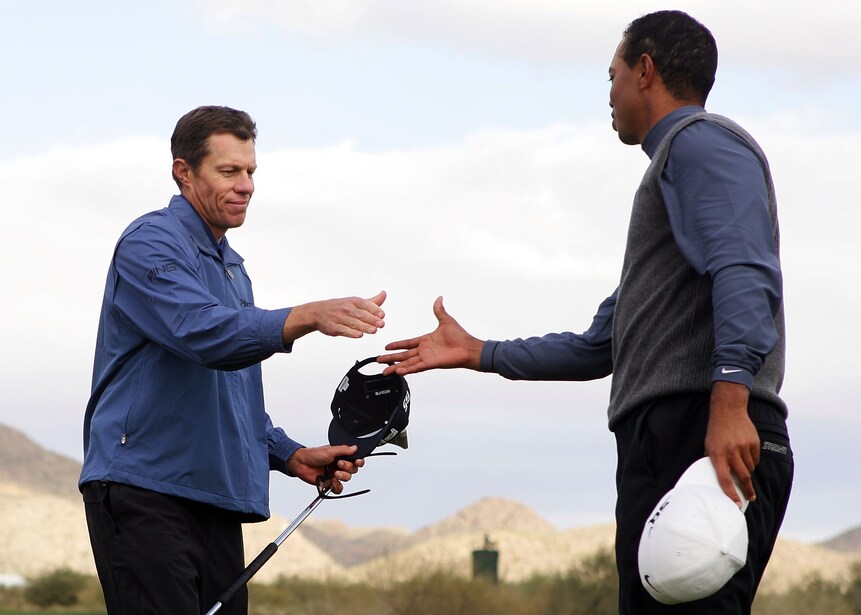 Getty Images
O'Hern tops Tiger (2007)
Just two years removed from Nick O'Hern's stunning upset over Tiger Woods in the second round, the Aussie did it again. This time, in the round of 16, Woods forced extra holes with a birdie on 18, but O'Hern's birdie on the 20th hole gave him the victory. With the win, O'Hern also ended Woods' remarkable streak of seven PGA Tour titles in a row. Of course, he's not the only golfer to tame Tiger in this event. . .
Photo By: Getty Images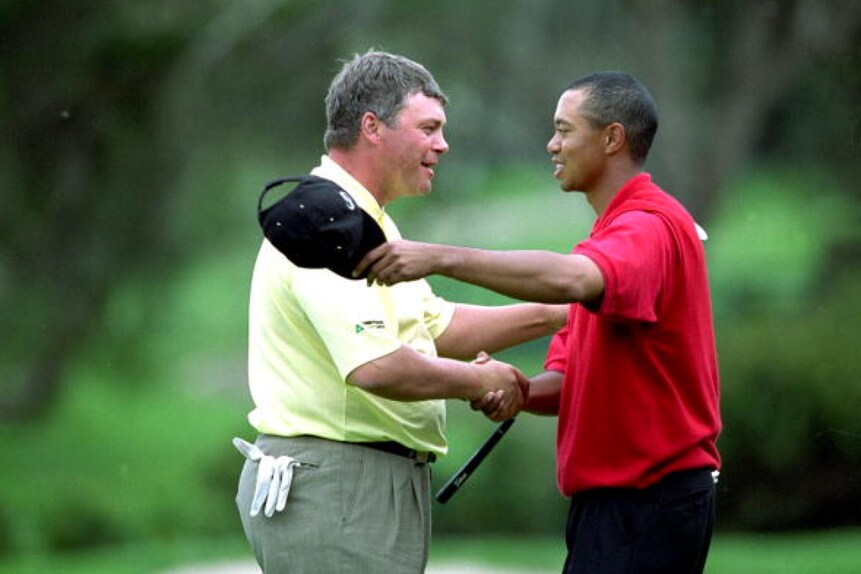 Clarke tops Tiger (2000)
Darren Clarke's victory over Tiger Woods in the 2000 final was extra surprising for a couple reasons. For one, the Northern Irishman topped Tiger in a 36-hole match. Secondly, he beat Tiger in the year 2000. Woods wouldn't lose much the rest of the year, winning three majors and authoring arguably the greatest season in golf history.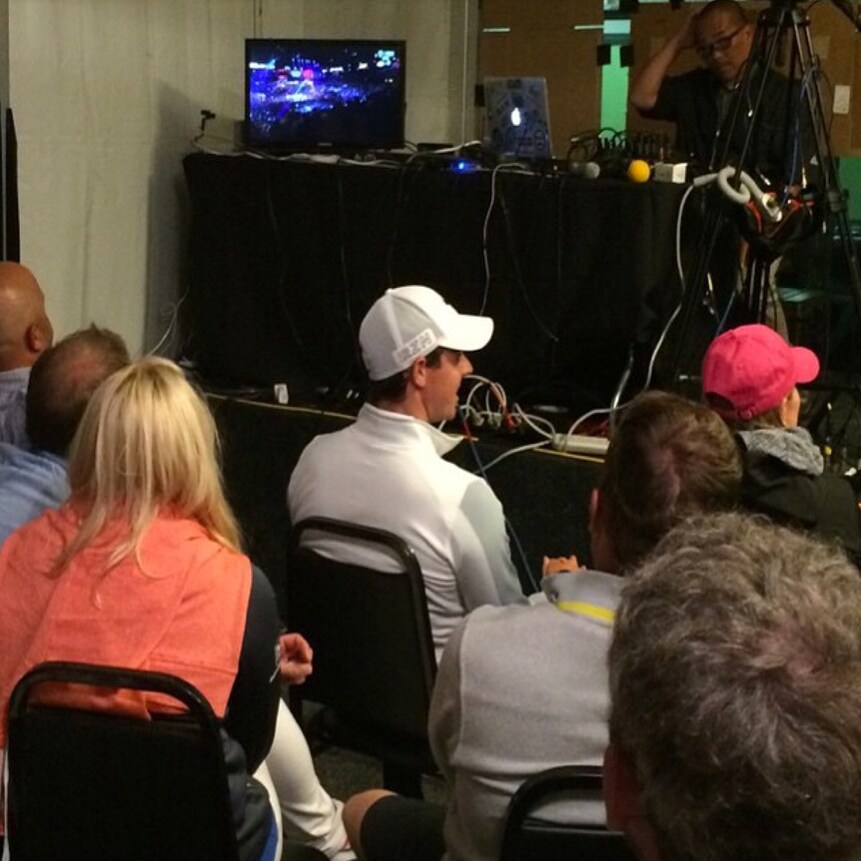 Rory watches the Big Fight (2015)
Rory McIlroy planned on flying from San Francisco to Las Vegas to see the Floyd Mayweather-Manny Pacquiao fight on Saturday night during the 2015 tournament. But when his quarterfinal match went 21 holes, McIlroy had to give up his seat to the biggest sporting event of the year. Instead, he wound up watching the big fight on the big screen in the media center at TPC Harding Park. And he wound up winning his own title belt the next day.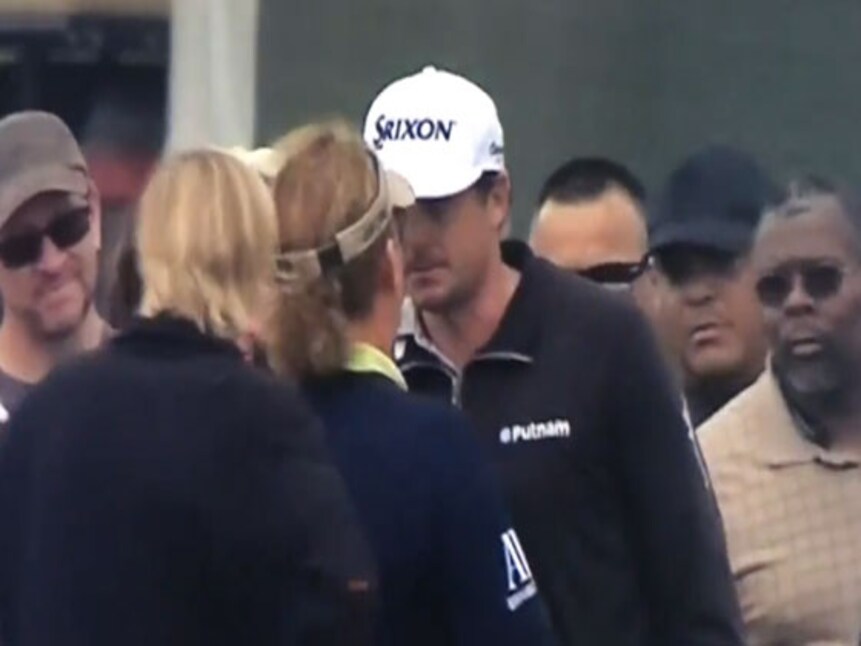 Keegan and Miguel nearly come to blows (2015)
The undercard for that week's Mayweather-Pacquiao fight involved Miguel Angel Jimenez, Keegan Bradley, and Keegan Bradley's caddie, Steve "Pepsi" Hale. Apparently, Jimenez didn't like what he was seeing with a Bradley drop on the 18th hole, and Bradley and Hale didn't appreciate Jimenez butting in. Things got really HEATED (remember, this is golf) when Jimenez told Hale to "Shut up." In the end, Jimenez won the match and Bradley later admitted he "got schooled" in gamesmanship by the veteran Spaniard.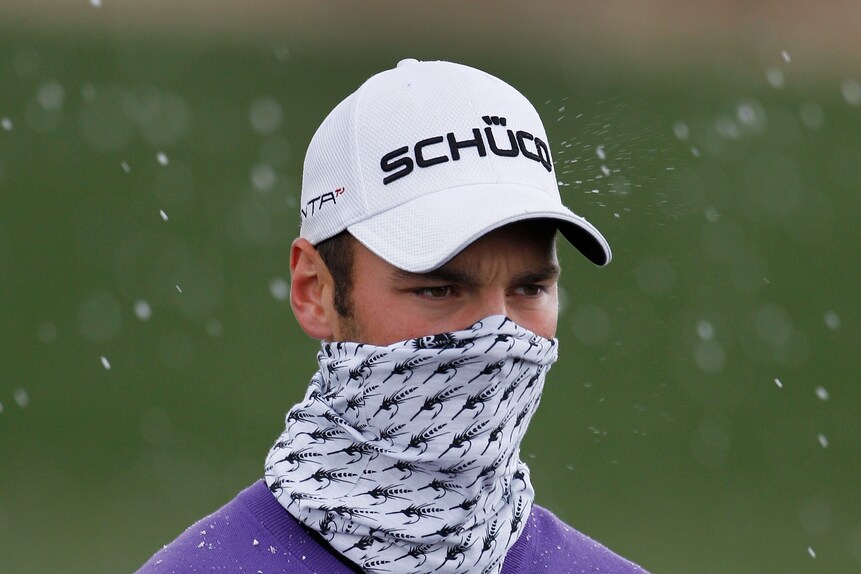 AP
The Buff (2011)
Martin Kaymer became the No. 1 player in the world with his performance that week. Luke Donald knocked him off in the final to claim his first WGC title. But all anyone could talk about was the German's neckwear. It may have served a purpose with unusually cold weather in Arizona that week, but we're glad it never became a trend.
Photo By: AP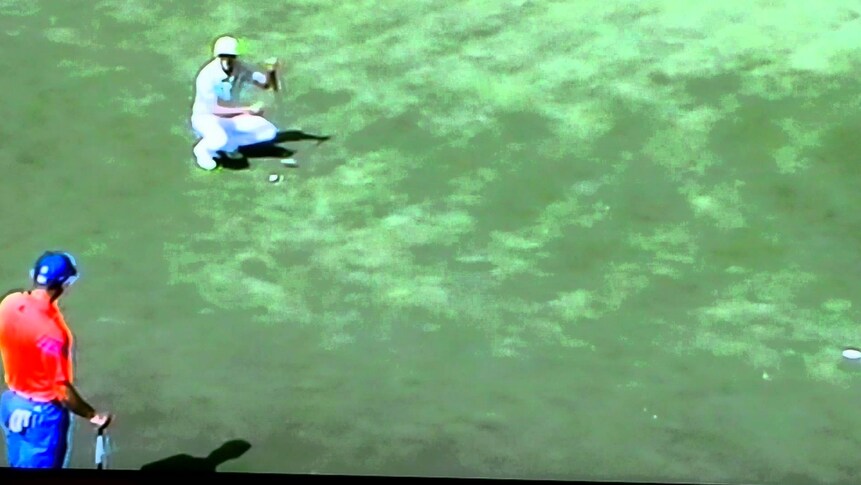 Garcia's generous "good-good" (2014)
In what might be the most bizarre good-good in the history of match play, Sergio Garcia wound up conceding a 17-foot par putt to Rickie Fowler (Garcia faced a five-footer of his own). Garcia later said he felt bad for taking so long to play a shot near a swarm of bees. Maybe so, but his generosity came back to sting him. Fowler happily accepted and wound up winning the match.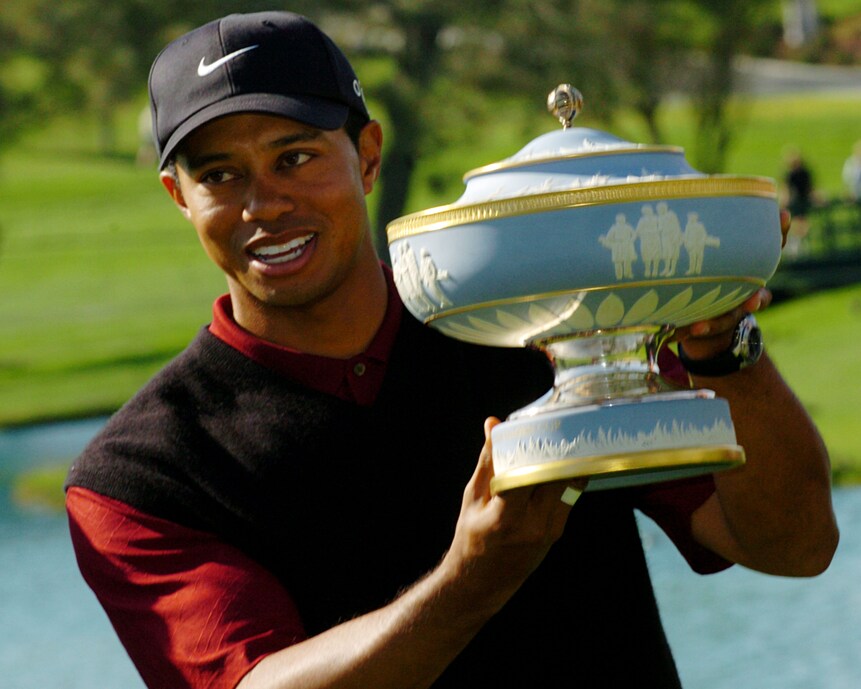 WireImage
Tiger goes back-to-back (2004)
Among all of Tiger Woods' achievements, one that gets overlooked is the fact he won this event -- perhaps, the hardest to win on tour with all that has to break a player's way -- in consecutive years. Woods defeated Davis Love III in the final to pull off the feat. He also won his first match the following year for a tournament-record 13 straight match wins. Who stopped his streak? You guessed it, Nick O'Hern.
Photo By: WireImage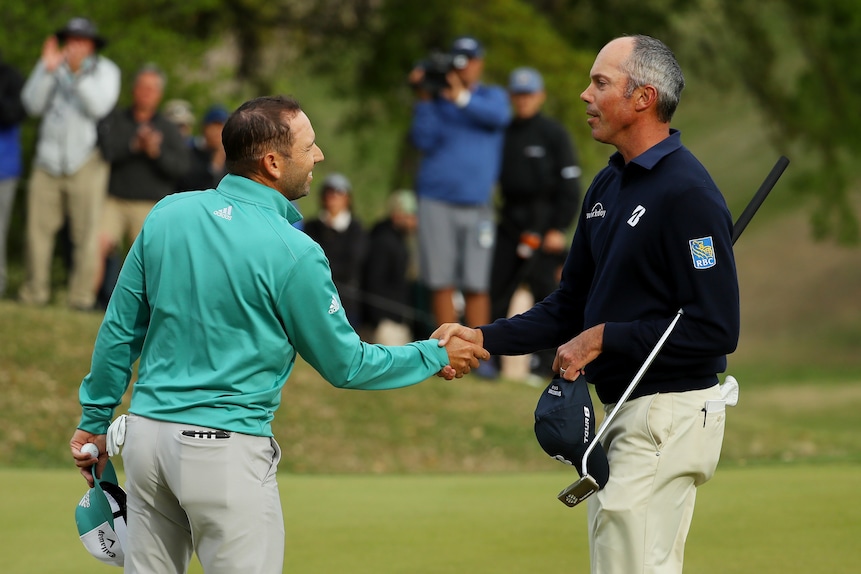 Warren Little
Garcia and Kuchar's misunderstanding (2019)
In a year in which both Sergio Garcia and Matt Kuchar had already caused controversy on their own, the two managed to combine for some in a quarterfinal match. Sergio swept away an obvious gimme, but Kuchar alerted the rules official he hadn't technically given Garcia the putt so Sergio lost the hole. And he wasn't happy about it for several holes after. Kuchar won the match, but both lost in the court of public opinion—even with
an awkward joint-video
released by both two days later.
Photo By: Warren Little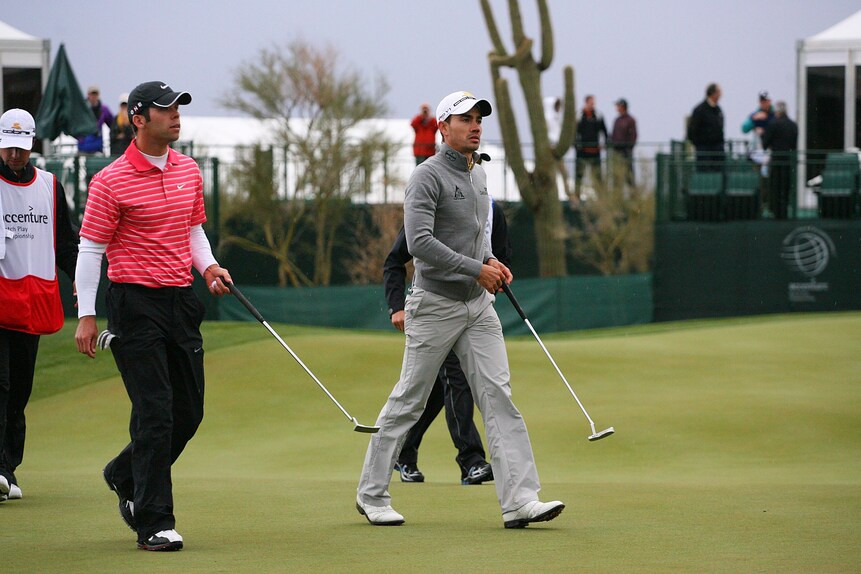 Getty Images
Casey vs. Villegas (2010)
It's not the longest match when it comes to holes played, but it might be when it comes to time. In the 2010 semifinal, Paul Casey and Camilo Villegas needed 24 holes and nearly 24 hours to produce a winner. After stopping play after 23 holes due to darkness and after a missed two-footer for the win by Villegas, Casey topped the Colombian on the first hole Sunday morning.
Photo By: Getty Images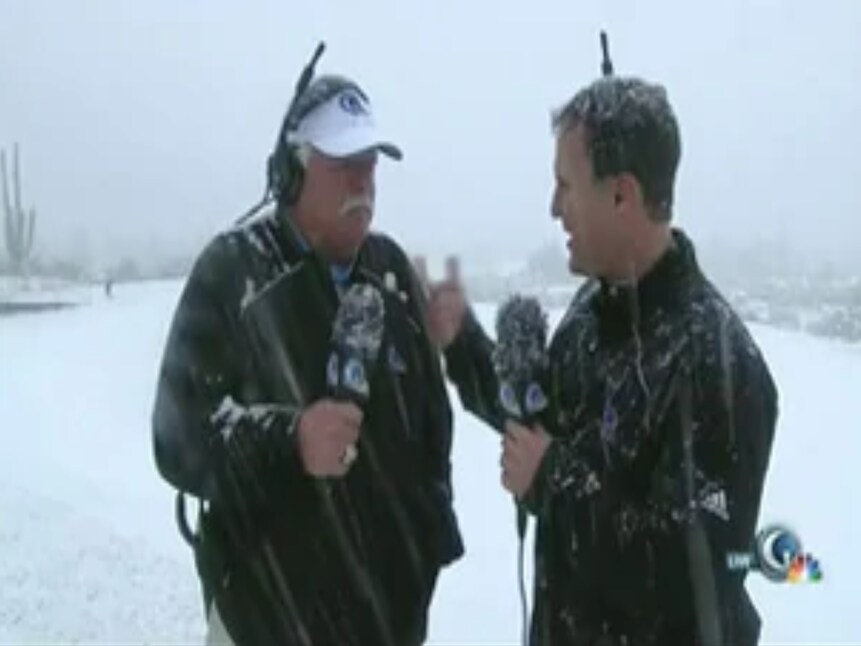 Maltbie vs. Sands (2013)
Unfortunately, the fun police has scrubbed this video out of existence so you'll have to take our word for it and settle for this screenshot of NBC/Golf Channel's Roger Maltbie and Steve Sands talking. But they took advantage of a rare desert snow and traded some friendly fire. Good times.