Eavesdropping: Phil Mickelson And Bones
If you've watched enough golf over the years, you've surely noticed the prolonged discussions caught on microphone between Phil Mickelson and his longtime caddie Jim "Bones" Mackay. But what about all the conversations NOT caught on TV? We were fortunate enough to overhear a few* and the results may surprise you.(*Not really. We made all these up.)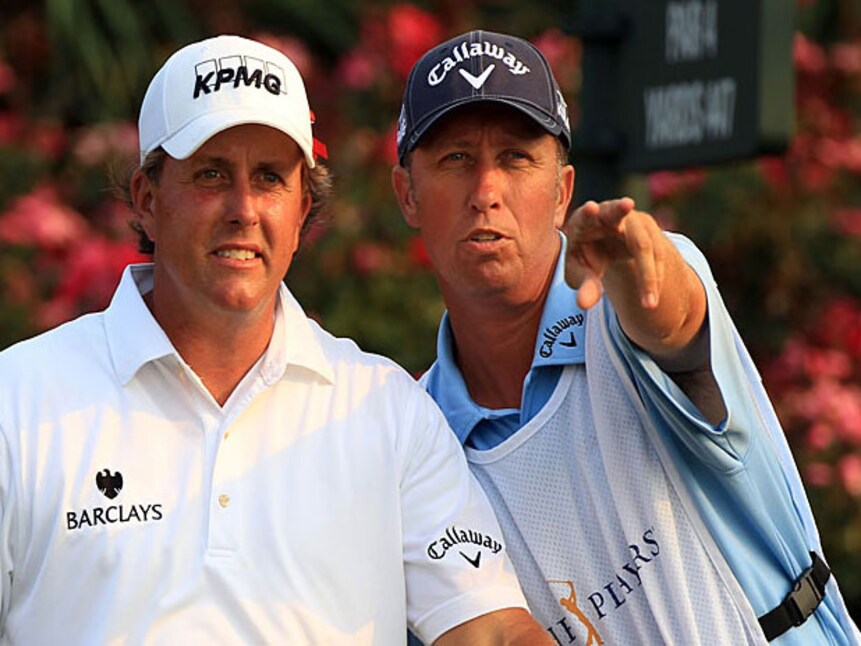 Bones: "Alright, look, you see that bunker on the left, and that guy with the yellow shirt about two paces to the right of it?"Phil: "Yeah, I see it. OK, so that's my line?"Bones: "No, no, no. I just really like that guy's shirt."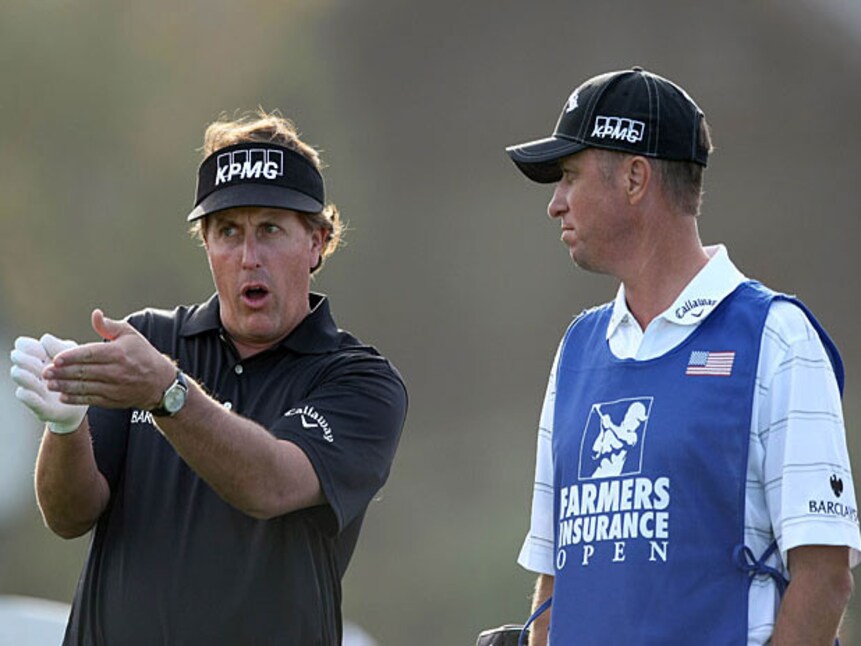 Bones: "Pretty good layout, huh?"Phil: "Yes, but see, that's a bad spot for a halfway house there. I'd put it closer to the 10th tee so you can put your bag down, get your hot dog, and not need to rush your tee shot.""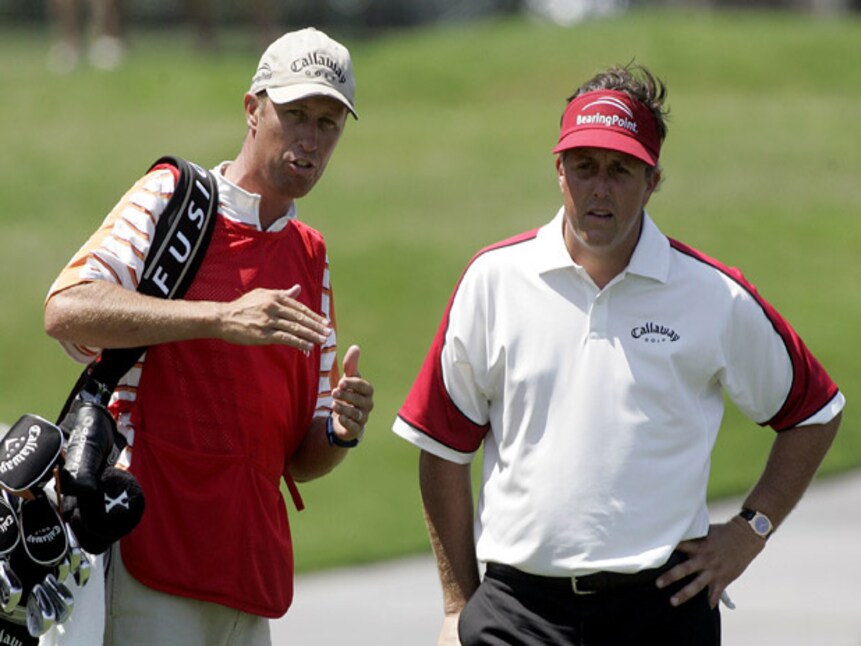 Phil: "You seem annoyed."Bones: "I was just thinking that I've been carrying this bag for 20 years now. It'd be nice if just once you offered to take a pullcart."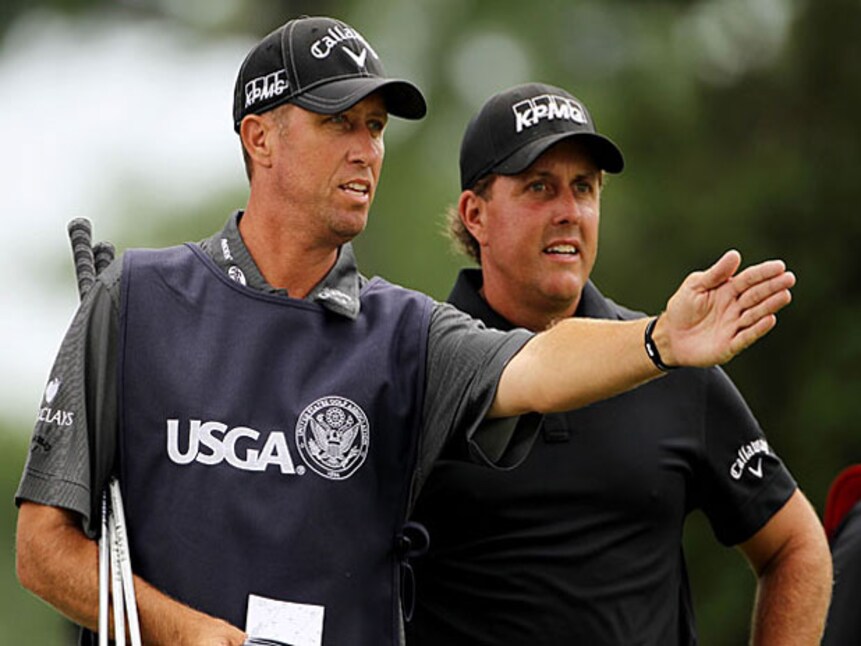 Phil: "What's the safe play?"Bones: "Safe play is to not even get in the car at this hour. I'd wait around for the traffic to die down, then take backroads to the hotel."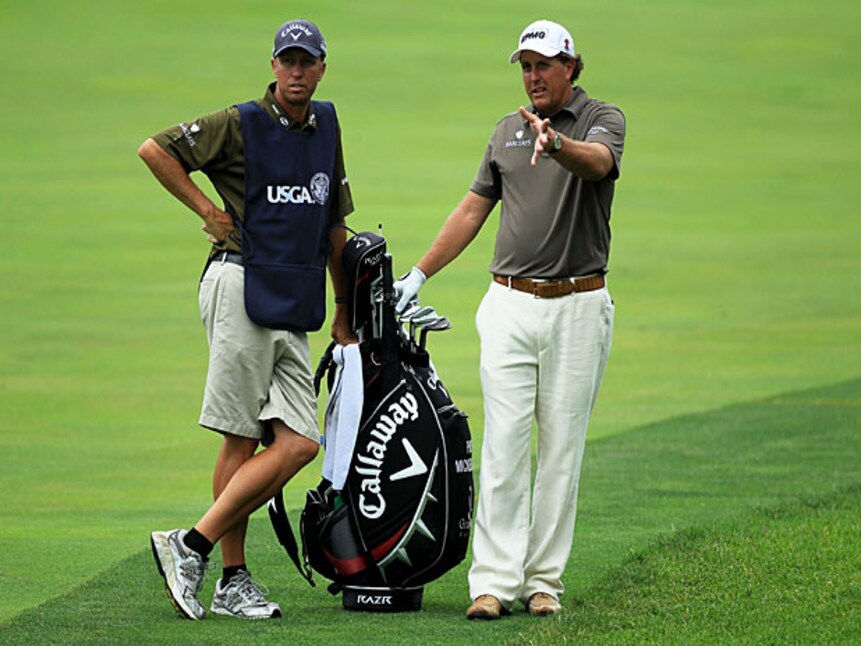 Bones: "Why are you pulling out your 4-iron here?"Phil: "It's the only club I can use to pull off the exact shot I'm visualizing. You see, I'm gonna burn a low hook into that tree. The ball will bounce off it and collide with that metal pole and land in a spectator's shorts--the one standing over there, right by the green."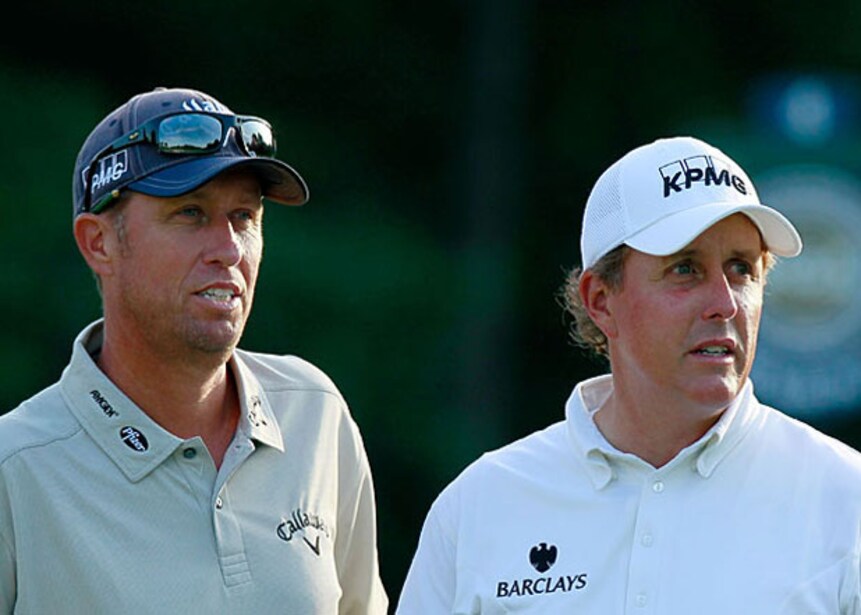 Getty Images
Phil: "Do you like the purple shirt for tomorrow?"Bones: "I don't. I'm thinking blue shirt, with the black pinstriped pants. That leaves the purple shirt for Sunday."Phil: "Great call."
Photo By: Getty Images
Bones: "I think we need to change our pre-game music playlist."Phil: "What? 'Pretty Fly For A White Guy' is such a timeless classic!"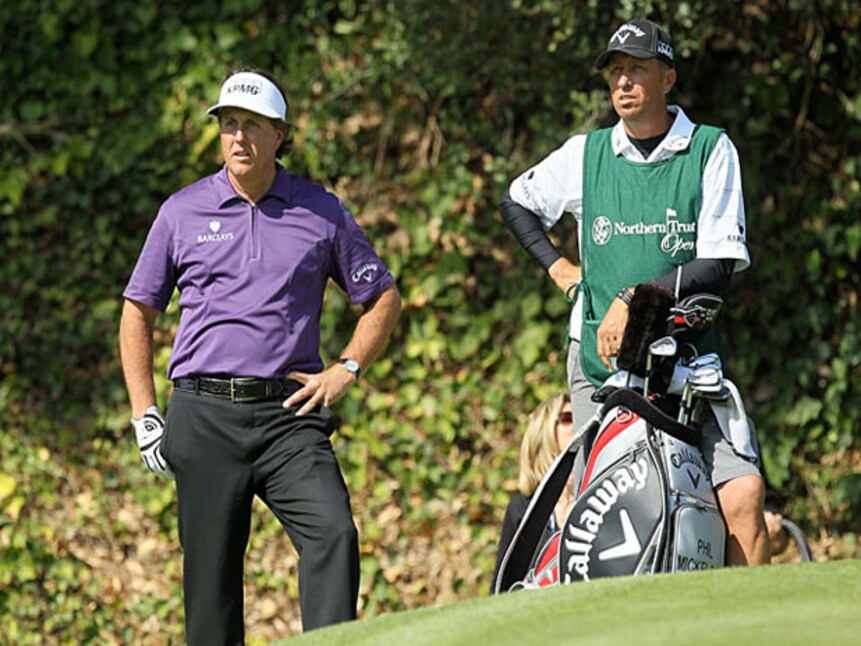 Bones:"What are you thinking?"Phil:"I'm not sure. You know I love Five Guys. But at the same time, sushi sounds really good, too. So I'm stuck."Bones: "No. I meant what club are you thinking here?"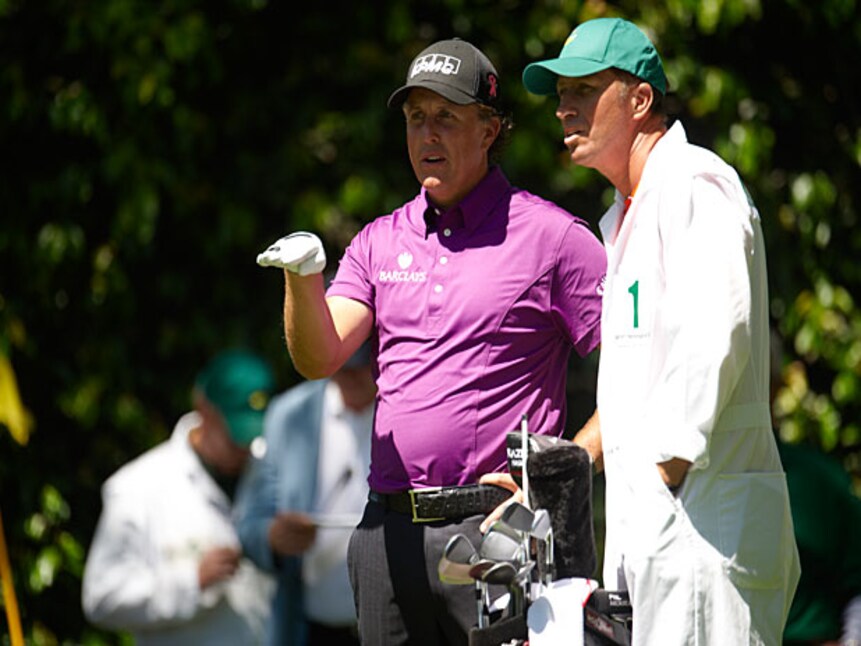 Phil: "Can I confess something without being judged?"Bones: "Of course."Phil: "Sometimes -- just sometimes -- when I tell you I'm at the gym I'm really just sitting on the sofa watching highlights of my Masters wins."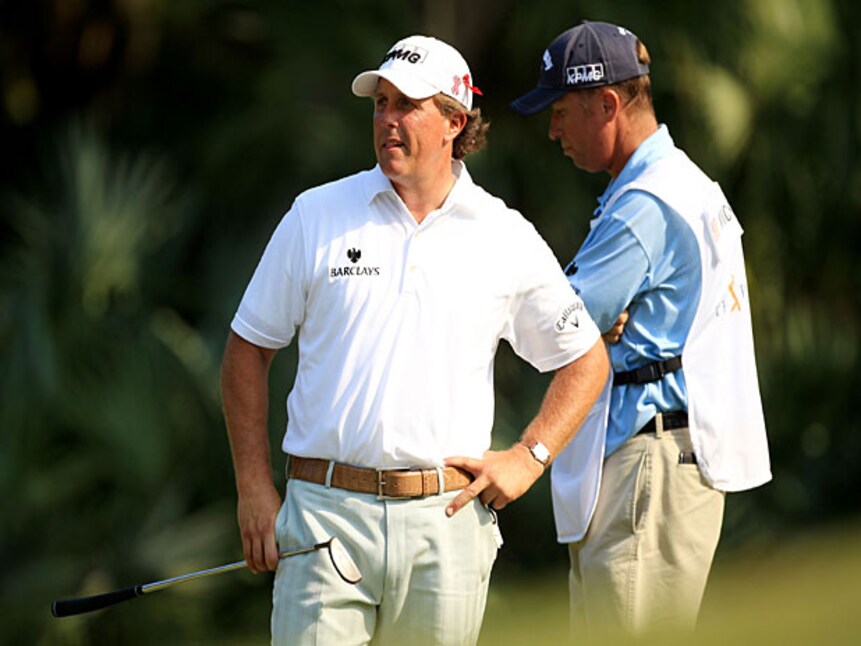 Phil: "Shoot."Bones: "Shake it off. We'll get it right back on this hole."Phil: "No, it's not that. I forgot to DVR 'The Bachelor' for Amy. I'm such an idiot!"