Diaz
Jaime Diaz ranks the best players in the history of the Players Championship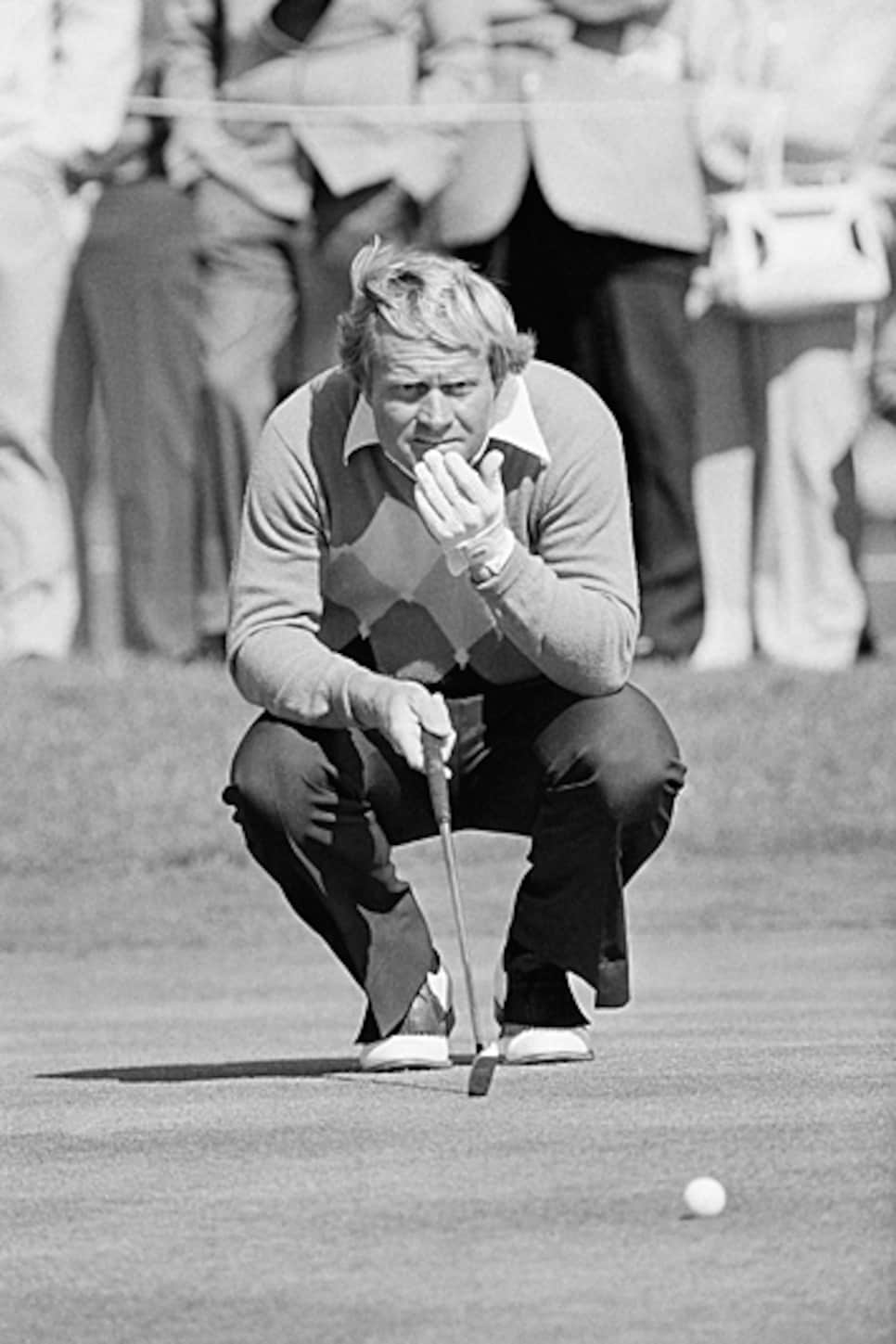 Photo By: Phil Sandlin/AP Photo
Photo By: Craig Jones/Getty Images
Photo By: J.D. Cuban/Getty Images
Photo By: Doug Pensinger/Getty Images
Photo By: Andrew Redington/Getty Images
Jack NicklausNicklaus is the only three-time winner of the event, with all the victories coming on different courses. In the inaugural tournament he won at Inverrary, closing with a 67 to beat J.C. Snead by two. In 1976, he beat Snead again, this time by three at the Atlanta CC. But when he edged Lou Graham by one shot in 1978 at Sawgrass CC, it was the tournament at its hardest. Only one round in the 60s was posted all week, and Nicklaus' final-round 75 was without a birdie. His final total was one-over par 289, the highest winning score in tournament history. Nicklaus went on to post only one other top ten in the event, and never finished better than 17th once the tournament moved to the TPC Sawgrass.
Photo By: Phil Sandlin/AP Photo
Davis Love IIIBoth of Love's wins were dominating. In 1992 he won by four with a closing 67 that was the low round of the day. The highlight came when he chipped in for birdie on the 8th hole after being bothered by loud fans who were betting on the outcome of his shot, and he closed the door with a birdie on the 17th. In 2003, he was even better. Paired with friend Fred Couples, he shot a final-round 64 in windy conditions that overtook third round leaders Jay Haas and Padraig Harrington as he won by six with a total of 17-under par 271. Of all the multiple winners, Love has been the most consistent, with five other top 10s.
Photo By: Craig Jones/Getty Images
Fred CouplesBefore winning in 1984, Couples two previous appearances in the event had resulted in missed cuts and a low score of 79. But a second-round 64 put the mop-haired power hitter in the lead, and, paired in the final round with Seve Ballesteros, who opined, "Fred stays very cool," Couples hung on with a closing 71 to beat Lee Trevino by one. In 1996, Couples was at a low point in his career when he opened with a 66 and closed with a yet another 64. Coming home his pushed 2-iron second to the 16th stopped at the water's edge, but he holed the 30-footer for eagle, and then birdied 17 with an even longer putt. He won by four over Colin Montgomerie. Couples also holds the course record of 63, shot in the third round in 1992.
Photo By: J.D. Cuban/Getty Images
Hal SuttonSutton was being called the Bear Apparent when he played in his first Players Championship in 1983, and lived up to the name by beating Bob Eastwood by one with a total of five-under par 283. He had just won the PGA Championship as a rookie the year before, but he never won another major and was in severe decline throughout the 1990s. But Sutton had a revival in 2000, and at the Players was tied with Tiger Woods after 54 holes. Unlike so many before and after, Sutton handled the pressure of being paired with Woods in a final round, shooting 71 to win by one. His 6-iron to the 72nd, perfectly struck, will forever live through the passionate urging of its author, "Be the right club TODAY."
Photo By: Doug Pensinger/Getty Images
Steve ElkingtonIn 1991, a 28-year-old Elkington shot a solid 68 to win by one over Fuzzy Zoeller. The key shot was his 3-iron approach on the final hole, hit out of a sandy divot, to 12 feet. Elkington said he thought of mentor and Houston neighbor Jack Burke when he got over the winning putt. "He's such a hard guy, I thought, 'Come on, I have to make this. Otherwise I'm not gonna be able to take the heat at breakfast next week.'" In 1997 he won by seven over Scott Hoch with a 16-under total of 272, shooting in the 60s all four rounds. Elkington, never known as a great putter, was the best he has ever been on the greens, taking only 24 putts in his final-round 69.
Photo By: Andrew Redington/Getty Images