Short Game
Who's The Tour's Best Iron Player?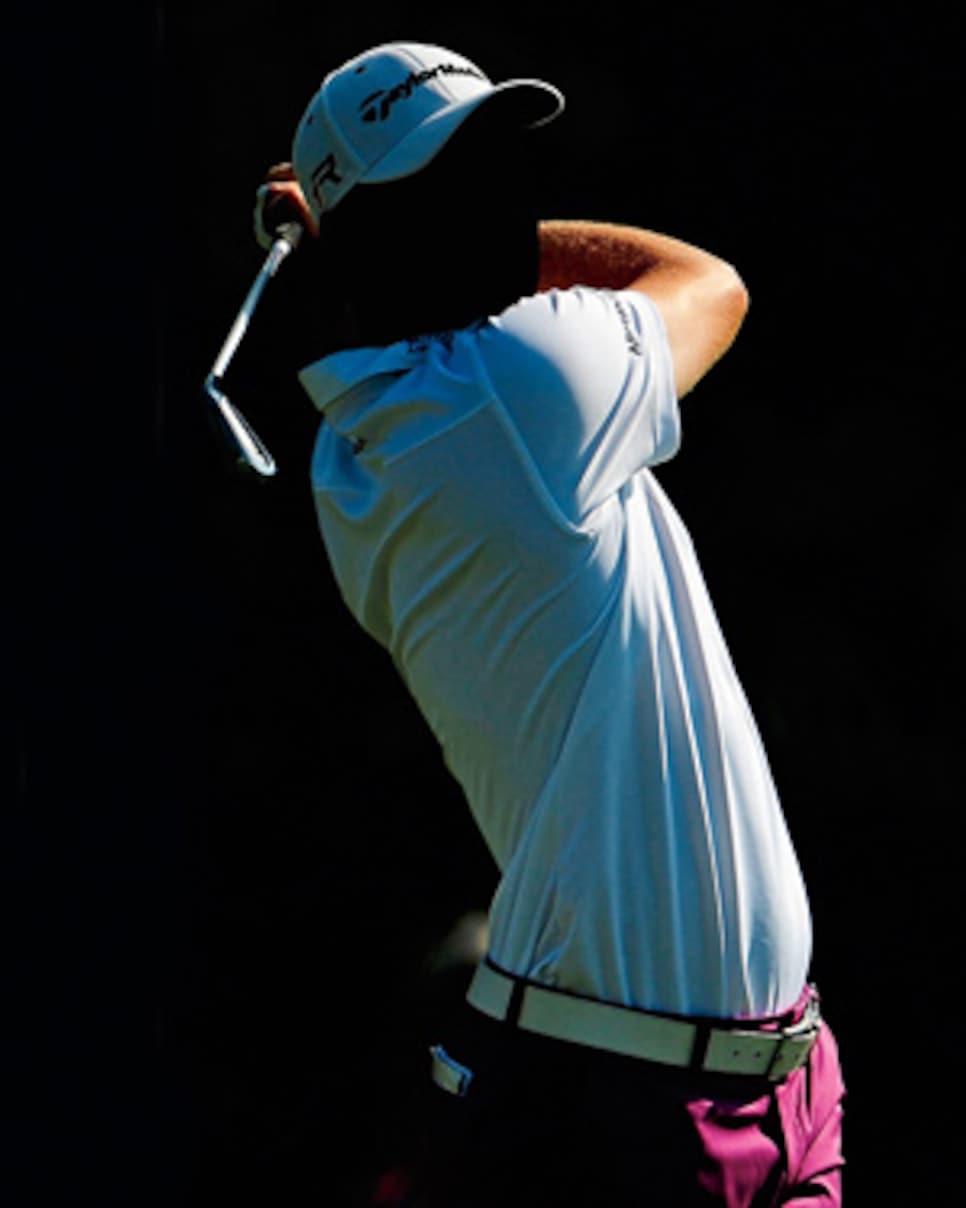 From shotlink, the tour's stat-tracker, we know the longest driver last year was Bubba Watson at 315.5 yards, the most accurate driver was Jerry Kelly at 73 percent of fairways hit, and using a stat called strokes gained in putting, the top putter was Brandt Snedeker at .86 strokes over the field per round. But what about shots from the fairway?
Being a stats freak, I wanted to find out who was the best iron player on tour last year. Why the fascination with iron play? My 35 years of golf research tell me that the stat most closely related to score is greens in regulation (GIR),
and GIR derives mainly from accuracy with the irons. But simply looking at the GIR rates of various pros is not a fair comparison, because they don't hit their approaches from the same distances.
I wanted to level the playing field by normalizing for the distance of iron shots. Then the comparison of guys who drive it 300 yards to those who drive it 270 would be accurate.
I started by studying approach shots from the fairway between 150 and 225 yards on par 4s. The average GIR percentage, for all shots in this range by all players, decreased in a straight line as the distance of the shot increased. The pros hit the green on average 81 percent of the time from 150 yards and 42 percent from 225 yards—and at predictable rates in between. For proximity to the hole after the shot, they averaged about 20 feet from 150 yards and about 50 feet from 225 yards. Using these averages, I then adjusted each player's GIR rate and proximity according to the distance of each shot they took. What did I find?
It's no surprise that the best players, like Tiger Woods, had a higher GIR rate from every distance. Bubba Watson hit a lot of greens, and not just because his approaches were shorter. When I normalized for distance, he maintained a high ranking. But Dustin Johnson, another bomber, averaged only 64 percent from 150 yards, well below the 81 percent tour standard. So he didn't take advantage of his long driving.
Good players who are shorter hitters, like Ben Curtis (186th in driving distance), usually improve when adjusted for distance. Curtis' GIR rank jumped 34 spots, so his iron play was strong—and helped make up for his short tee shots.
Who was the best iron player last year? Justin Rose. He had the highest GIR rate in both the unadjusted and adjusted (normalized for distance) categories. As for hitting it close, Lee Westwood's overall average was less than 25 feet, which was about the tour average from the shortest distance. Too bad he was 175th in strokes gained in putting.
What do these numbers mean for you? Well, as we professors like to say, do your homework. Keep track of your GIR rate from the fairway. You might even divide it by long, middle and short irons to see if any problem areas emerge. Remember, the best way to lower your scores is to hit more greens, and that comes from better iron play. (As a rule, to break 90, you need to hit three greens; to break 80, eight greens; to break 70, 13 greens.)
Tracking your shots might also reveal that you're hitting the same clubs a lot of the time into the par 4s. If so, practice with those clubs. Now you're using stats to work for you.
Create three categories: long, middle and short irons.
Here are some benchmarks: Tour players hit the green 50 percent of the time with a 3- or 4-iron. If you can achieve 20 percent, you should be breaking 90. For middle irons, the pros are at 65 percent, so shoot for 50 percent. With short irons, they're at 80 percent, so try for hitting two out of every three greens. That's a simple way to make stats work for you.