Golf Style
Billy Horschel: Sharp-Dressed Man
Showcasing why the two-time PGA Tour winner is arguably golf's best dresserCheck out more of Horschel's looks at RLX Golf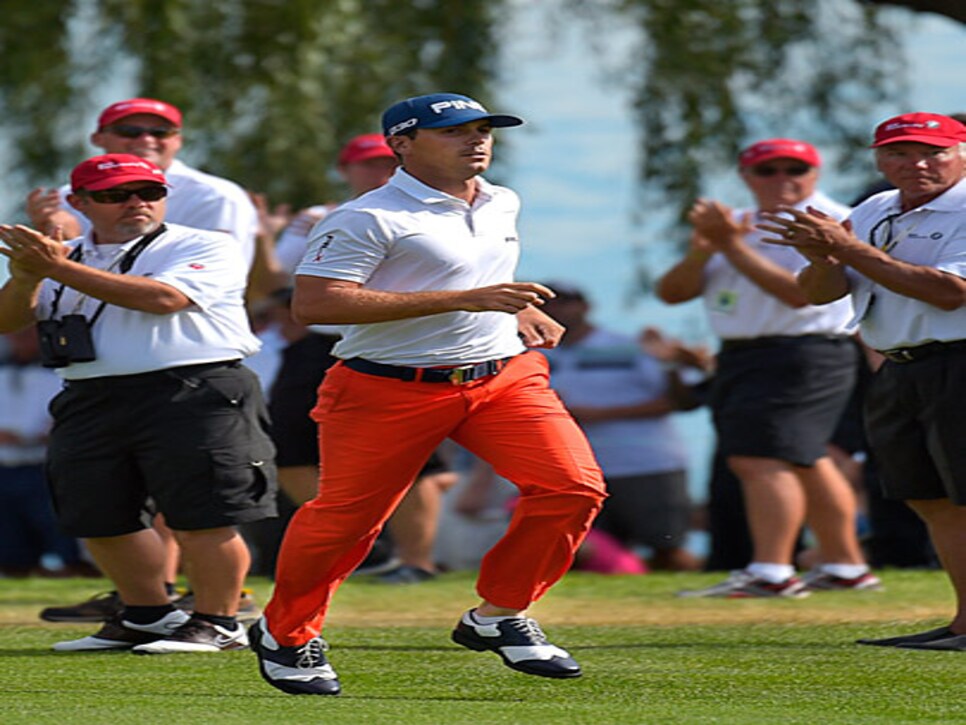 Horschel had it all working on the way to his second career PGA Tour win Sunday at the BMW Championship. (Along with the RLX attire, check out the FootJoy MyJoys).
His boldest look? His Sunday octopus pants in the 2013 U.S. Open. Loudmouth doesn't have a monopoly on trousers with a sense of humor.
A close second may have been the frog pants he wore at the 2014 PGA Championship. Notice the perfect fit. If you've got the right body type, you might as well show it off.
Notice the belt matching the engineered stripes of his shirt.
Few men can pull of these color pants as well as Horschel can.
And he's versatile, as this pink and gray ensemble shows.