The Week In Style: 04.30.13
Mr. Style's weekly look at what people are wearing on and off the golf course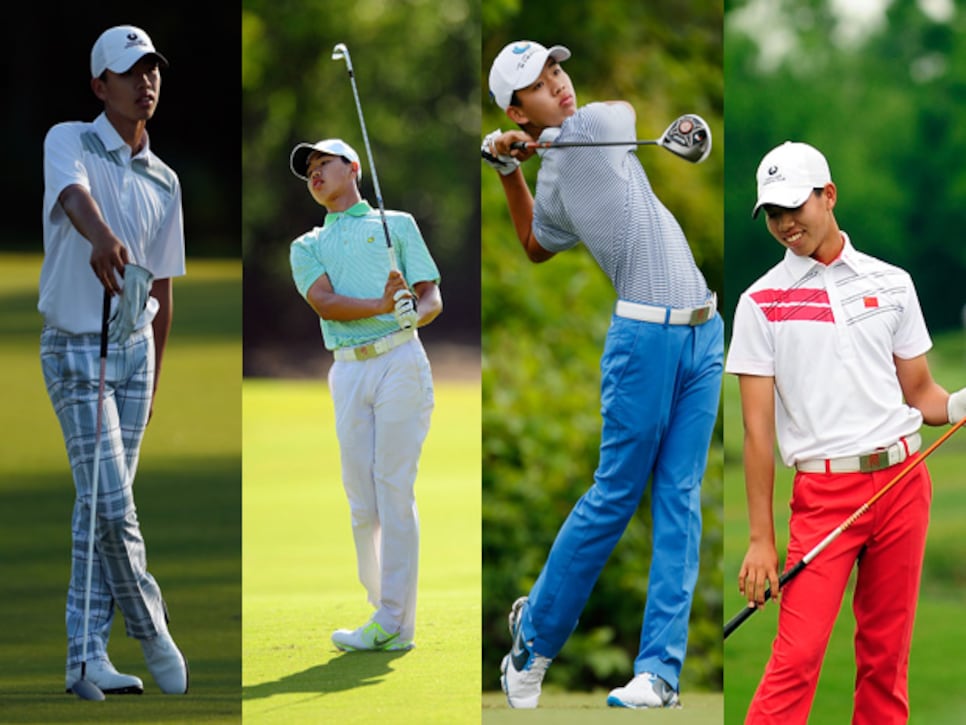 Guan Tianlang
I defy anyone to find a 14-year-old on the golf course who looks this good. Fact is, there are a lot of players twice his age that he outshines style-wise.
Rickie Fowler and Jonas Blixt
Double your pleasure, double your fun. Bluer than blue. Puma taking a page out of
adidas' playbook
with this team concept.
Billy Horschel
If you're going to wear power red and you're going to win on Sunday, you're going to look mighty sharp.
Camilo Villegas
Hey Camillo, the Style Brigade needs you back on Tour!
Kyle Stanley
Kyle Stanley in awning, no, Dunning stripes. And no, I'm not commenting on the belt. He's under 36-years-old, has a waist under 34 inches and can shoot lights out.
Paula Creamer
Looks like I'll have to come up with a rule for when it's acceptable to wear a studded belt.
Morgan Pressel
Lillied to the nines. Pressel is correctly coordinating her shoes with her trousers.
Carlota Ciganda
Black and white? How simple. How great. Right down to the shoelaces.
Ricky Barnes
That G-Fore glove adds some pop to Ricky Barnes' Oakley outfit.
Michelle Wie
Wow, quite a progression here. Don't you agree? Michelle looks like she could trade places with any top-notch runway model.
Jesper Parnevik
A slimmed-down Jesper Parnevik in Puma is looking very iconic.