The Golf Life: Equipment
10 Hot Fairway Woods and Hybrids
The Art of the Steel: Advancements in metals have led to even better fairway woods and hybrids.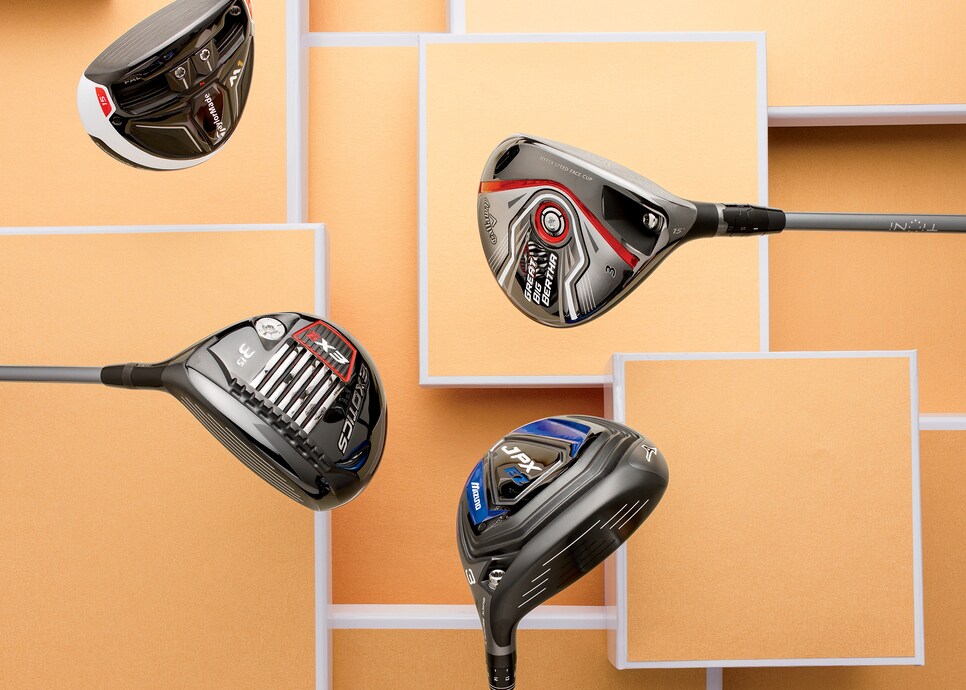 THE ART OF THE STEEL
If you want to know why today's fairway woods and hybrids produce longer shots, brush up on your science. Specifically, metallurgy. Many new designs use exotic steel alloys in the face to improve ball speed. Their names (455, 475, HT1770, C300) and geeky ingredients (molybdenum, anyone?) might sound dull, but their properties are white hot. These metals have what's called "high tensile strength," which means they can endure a lot of stress (sometimes 250,000-plus pounds per square inch) before failure. The greater the strength, the thinner companies can make a clubface, which means more flex and less weight. (That saved weight can be used to preserve stability on off-center hits, control spin and enhance energy transfer.) Those are good reasons to like these metals, but here's a better one: Some are used in missile casings and jet fighters. Here are 10 new metalwoods to help you launch a few of your own ▶
FAIRWAY WOODSCALLAWAY GREAT BIG BERTHA
The advanced steel in the face wraps around the top and bottom for maximum ball speed, and the larger size provides forgiveness.PRICE: $250
FAIRWAY WOODSCOBRA KING LTD.
Distance starts with the special-steel face, but a see-through sole plate and carbon-fiber crown shift mass low for higher launch and less spin.PRICE: $300
FAIRWAY WOODSMIZUNO JPX-EZ
The special metal in the face, the larger size and wave-like sole combine for more distance on shots all across the clubface.PRICE: $250
FAIRWAY WOODSTAYLORMADE M1
The saved weight from the lightweight carbon-composite crown is relocated into two sliding weights in the sole that control your left or right misses.PRICE: $300
FAIRWAY WOODSTOUR EDGE EXOTICS EX9
Power comes from a face that wraps around the perimeter, an ultra-high-strength steel that gets as thin as a nickel, and a sloping, aerodynamic crown.PRICE: $230
HYBRIDSCALLAWAY APEX
Its iron-like blade length will appeal to better players, but anyone will like the benefits of a face that wraps over the top and bottom for more flex.PRICE: $220
HYBRIDSPARSONS XTREME GOLF 031
The hot metal in the face produces speed, and heavy tungsten weight screws in the sole help launch the ball high and control direction.PRICE: $400
HYBRIDSSRIXON Z355
Sure, the high-tech metal in the face launches shots faster, but the balance point of the lighter shaft and heavier head make the golfer's swing faster, too.PRICE: $200
HYBRIDSTAYLORMADE M1
The high-strength face insert helps boost distance, and two meaty, movable weights in the sole—one is 25 grams—let you tweak direction.PRICE: $250
HYBRIDSTITLEIST 816H
A special-alloy face insert and a flexing channel in the sole rev the engine. Plus, there are two models, nine total loft options and a 16-way hosel to fit your distance gaps.PRICE: $250